Rochester trio, The Archive Ravens, are holding a free concert at Rochester's Lyric Theatre on Saturday, March 30. The event runs from 4-6 pm and is open to the public. The concert will include a preview of songs from their forthcoming album Trobairitz, as well as a selection of classical songs that celebrate the coming of spring.
"Trobairitz is a collection of original pieces, each a separate vignette transporting the listener to somewhere new… Trobairitz seeks to capture the essence of many disparate cultures, in attempts to unearth the threads of humanity shared between us all."

– Ava Sauer, The Archive Ravens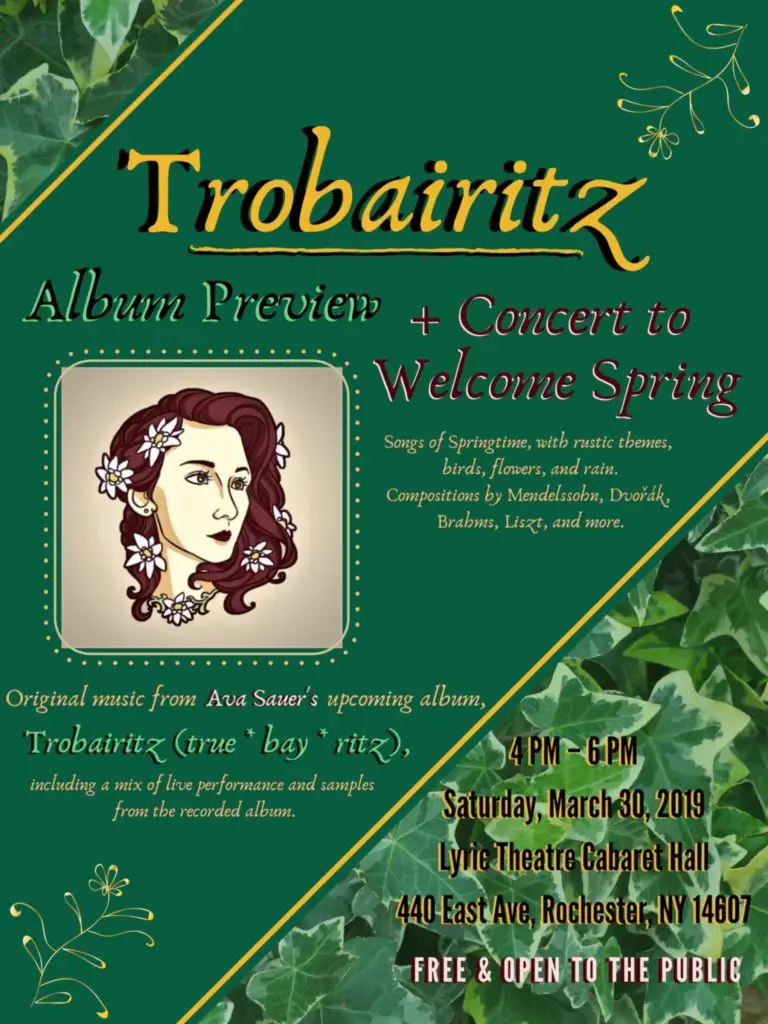 Follow The Archive Ravens on Facebook and Instagram for updates.