We've made it to Round 3 of NYS Music's March Madness, a Sweet 16 of artists who call New York home or got their start in the Empire State. We have 16 incredible artists and some tough matchups coming up.
There's B.O.C. vs D.M.C., Jigga vs Aqueous in a battle of Bed-Stuy and Buffalo, Joan Baez (who narrowly beat out KISS by one vote) taking on Beastie Boys, and two of the biggest names to come out of New York, Neil Diamond vs Lou Reed.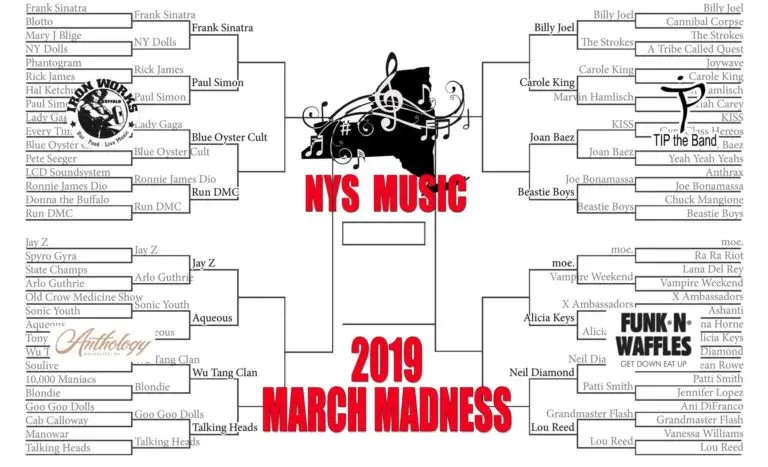 Big thanks to this year's sponsors, Buffalo Iron Works,Anthology, TIP the Band, and Funk n Waffles.
Voting for the Sweet 16 is open until midnight on Wednesday, March 27. You can also vote on each bracket on Twitter, and we will combine all votes together ahead of the Elite 8, which starts on Thursday, March 28 at Noon.