For a band, that by normal band-conventions shouldn't even exist, Rubblebucket is stronger and as vibrant as ever. Leaders and remaining original members, Kalmia Travers and Alex Toth, have both climbed personal hurdles over the last couple of years, including the end of their romantic relationship. Instead of breaking up the band, they shuffled up the other members and put out a new album, Sun Chaser, last summer. Still in heavy support of their new release, they played through the entire record at their tour opener in Rochester, albeit in a modified order.
A proper review of Rubblebucket's show might be a dense word-cloud of adjectives and verbs, all punctuated with exclamation points. The stage was a constant blur of action and color. Their past antics were like a low budget Flaming Lips or Of Montreal, but here it was more reminiscent of the Talking Heads and David Byrne. Less party, more art. White fabric screens were hit with splashes of light, orange and green, red and blue, purple and magenta. Band members turned into psychedelic dancing silhouettes when they went behind the screens.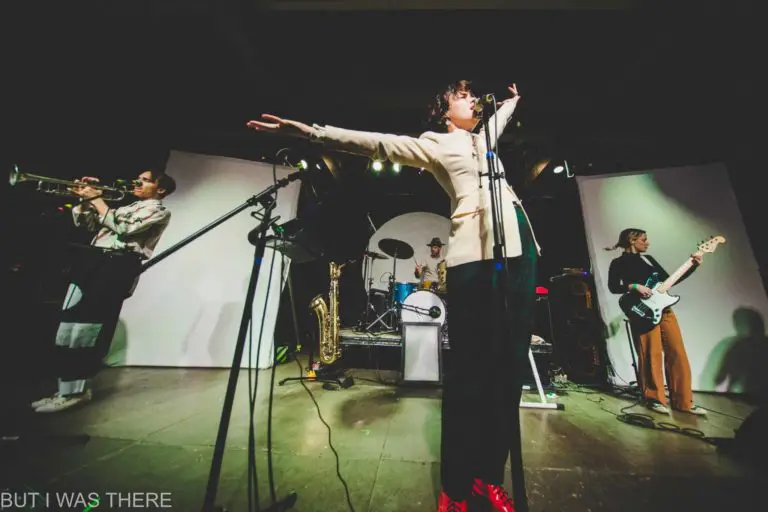 The crowd was engaged 110% from note one, moving and grooving with every beat, singing along with every lyric. When prompted to help out with the chorus of "Annihilation Song," they needed no instruction,  already acting as the collective backing chorus. Crowd and band merged at the inevitable march of the horns, including new trumpet player Sean Smith, down the length of the venue and again at the post-encore acoustic session in the back by the bar. Kal heaped praise on the Rochester audience frequently, even calling out a trio of front row fans with matching rainbows, who gifted her with a rainbow boa.
The new rhythm section was a crack trio of New York City musicians (Ryan Dugre on guitar, Noga Shefi on bass, Jeremy Gustin on drums) who were more than up for the task, but mostly stayed in the background. As a bit of a palette cleanser after the set, they emerged on stage first for the encore, showing off their wares more overtly with a few minutes banging deep grooves.
The night began with Alex Toth who mixed his live guitar and trumpet playing with effects pedals and pre-recorded material including beats, cellos, backing vocals in a preview of what is sure to be a very good album out in May.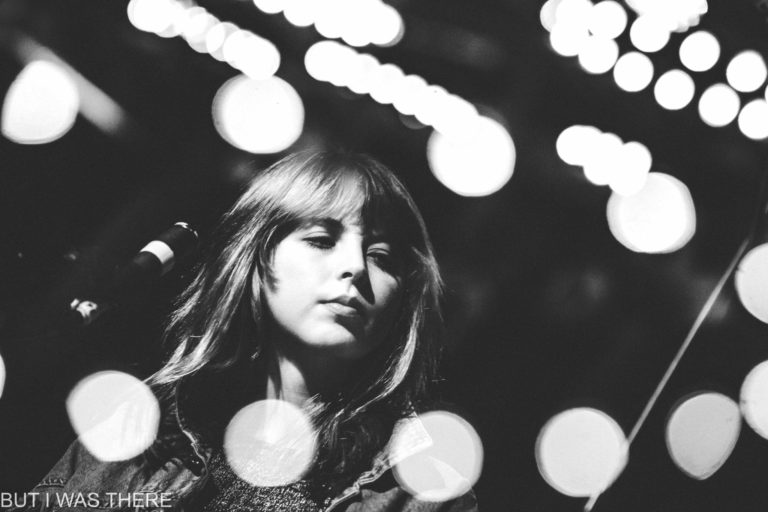 Mikaela Davis then showcased her harp-led pop-folk from her superb 2018 album Delivery, adding in a few new songs which mostly featured her playing keys. Her band was joined by Maybird's Kurt Johnson on pedal steel and guitar throughout the entire hometown set. Davis, who sat in with Bob Weir in Syracuse last November, added a beautiful cover of "Brokedown Palace" to close out her night on stage. Davis will rejoin Rubblebucket midway through their tour, which will wind it's way back to Upstate New York with a show at the Westcott Theatre on April 25.