Marco Benevento's performances are a lively experience to watch in any setting. Alongside bassist Karina Rykman and drummer Andrew Borger, Marco puts on an unpredictable show with a range of originals and unique deconstructed cover choices. With a history of performances with Garage a Trois, Benevento Russo Duo, G.R.A.B., Joe Russo's Almost Dead and Bustle in Your Hedgerow, Marco is a master on the keys and a treat to see live, and today you can see a performance from Marco in 360 degrees.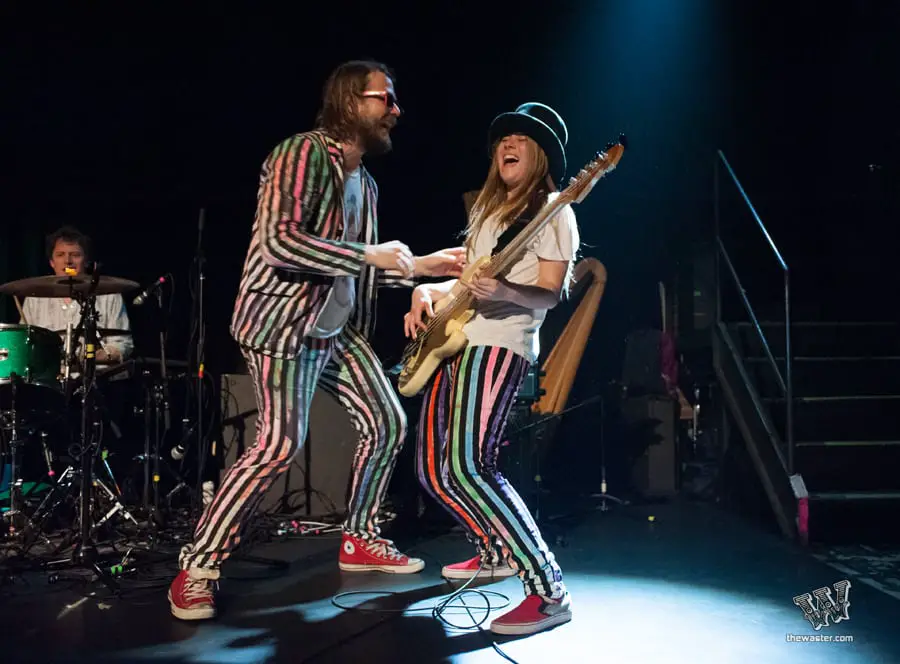 So get your Virtual Reality headset on (or your tablet or smartphone) and get ready to bust out some dance moves with Karina and rock out on stage with Marco and drummer Dave Butler. This 360 experience comes courtesy of C&C Media Group, Marco Benevento, Royal Potato Family, and Ardmore Music Hall who collaborated as a way to say THANK YOU to fans by giving them an immersive 360 concert for free.
Watch "Bus Ride" from Marco's September 22, 2018 show at Ardmore Music Hall in Ardmore, PA. Want more? Subscribe below to see the full show, bothand tune into Set 1 and Set 2! (360 videos are best watched in 1440p on a tablet or mobile device, but are available up to 4K! If you have Google Cardboard, click on the Cardboard icon in the lower right.)
All videos were produced by C&C Media Group. Subscribe to C&C Media Group's YouTube channel to gain access to current and future performances and interviews. 
Catch Marco on tour this spring
March 9 – Woodstock, NY – Levon Helm's Barn (SOLD OUT)
March 29 – New Orleans, LA – Hogs For The Cause
April 26 – New Orleans, LA – Blue Nile
April 27 – New Orleans, LA – Tipitina's
May 1 – Wilkes-Barre, PA – River Street Jazz Cafe
May 2 – Ardmore, PA – Ardmore Music Hall
May 3 – Jersey City, NJ – White Eagle Music Hall
May 4 – Greenfield, MA – Hawks & Reed
May 10 – Washington, DC – Pearl Street Warehouse
May 11 – Harrisburg, PA – The Abbey (Free)
June 13 – Bethel, NY – Mountain Jam
July 13 – Marshfield, MA – Levitate Festival