Vignettes of heartache, redemption, hometown joy and drama fuel Anything, Everything, the sophomore album from the Connecticut-based pop-punk band Say What You Will. Hailing from New Haven, the band is Christine Sabol on bass guitar, Shane Emery on vocals and lead guitar, Chuck DeFilippo on drums and Ethan Griffeth on lead vocals. Amongst changes in personnel and other identity shifts since 2017's Seconds to Home, the new album is a work of passion and exploration, sure to excite longtime fans and attract new ones. The band supported the album release by debuting their music video for the feature track, "Southbound," in late February.
Drawing from the likes of State Champs, Grayscale, Sleep On It and others, Say What You Will found a way to create a distinctive, unique sound while paying homage to their influences. Recorded with Chris Piquette at No Boundaries Studios in Rhode Island, the record marks a new age of growth and maturation for the band. Anything, Everything is set to release on all platforms next Friday, March 15.

"We've always tried to incorporate so many influences into our music, and I think that this time around we were more focused on making something that sounded like us."

Shane Emery
From the start, "Break Away" pulls listeners in, skipping casual orbit and launching them directly into the fiery atmosphere of Anything, Everything. The restrained, energy-building intro showcases the band's chemistry by allowing Griffeth's expressive voice to sit on top of the rhythm, culminating in a quick stop and explosion of layered melody sure to get peoples' bodies moving.
Moving on, it's clear that a key strength of the album is how it dynamically shifts between the blasting, yell-along, triumphant choruses and the sensitive, yearning reprieves. "Carolina" stands apart as a pop-punk ballad, an ode to a specific place and time, displaying Emery's journeying, skilled guitar and the interplay between drums and Sabol's bass. The record picks up the pace again in "Lake Zoar," filled with jump-along moments.
Distinct from the instrumentation of each song, there are the stories Griffeth shares through emotive vocals and heart-wrenchingly piercing lyrics. "Summer Haze" ends the album with a story of a woman who's struggled with helping her significant other with drug addiction. Inspired by heroin epidemics in Griffeth's hometown, the song is the band's plea to shine a light on dark moments.
Anything, Everything has all the elements of what makes a great pop-punk record, though it doesn't stop there. The album represents a refined and redefined sound identity for the group. Listeners will always find their way to the catchy hooks, the grooves and breakdowns in the songs that feature boundary-pushing infusions from other genres. Say What You Will has put all their cards on the table, successfully creating something unique and inspiring. Pop-punk fans will find plenty of value and perspective from picking up this album.
---
March 10: The Raven – Worcester, MA
*March 29: Wamleg – Wallingford, CT
*Anything, Everything Release Show*
April 15: Encore Live Room – Dayton, OH
April 16: Evolution Music – Downers Grove, IL
April 17: Laundry Room – Nashville, TN
April 18: The Depot – Baltimore, MD
April 26: Ralph's Diner – Worcester, MA
May 3: Cianfano's – Elizabeth, NJ
May 4: The Barbary – Philadelphia, PA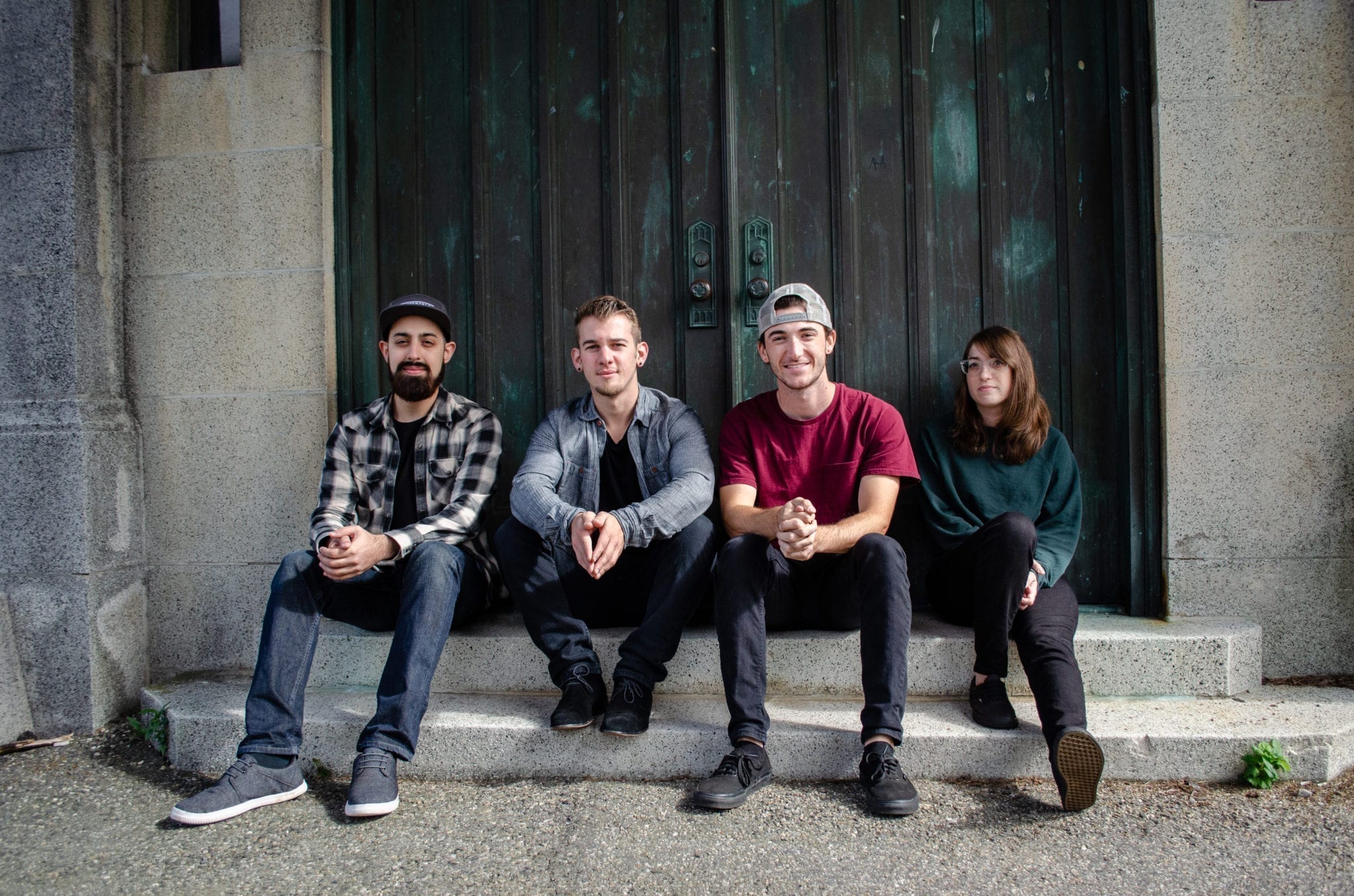 Listen to Anything, Everything and learn more here.