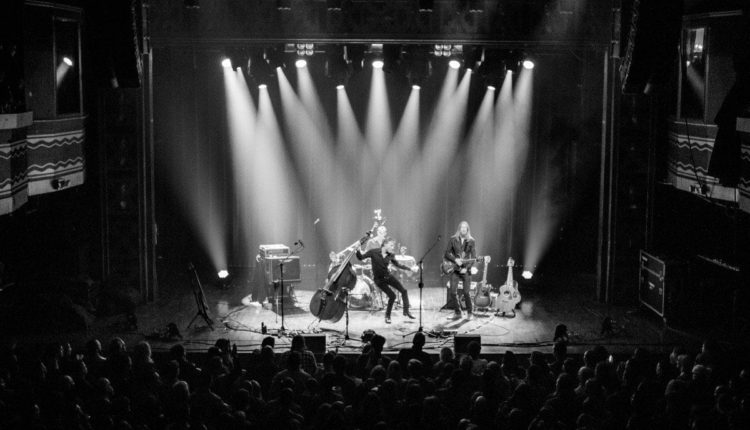 After being bought in 2017 by Brooklyn Sports and Entertainment and AEG Presents from long time owners the Ballingers, Webster Hall has announced the reopening of the historic New York City venue with their Spring 2019 lineup. The historic night club was closed for extensive renovations with its last show on August 9, 2018.
The Hall will reopen this Spring  with a full schedule of performances, including Patti Smith, who last performed at Webster Hall on December 30, 2014. Joining the lineup for the reopening is the Chris Robinson Brotherhood, MGMT, and Sharon Van Etten among those lined up to perform. While Smith and company are the first scheduled show slated for May 1, 2019, a true reopening date and headliner have yet to be announced. For more information on the reopening of Webster Hall, visit the Hall's website.
Tickets will be available for most shows starting March 1 at noon EST.
Webster Hall 2019 Schedule
May 1 – Patti Smith and Her Band
May 3 – TroyBoi
May 4 – Sharon Van Etten
May 7 – FKJ
May 10 – Lawrence
May 15 – Royal Trux
May 16+17 – Broken Social Scene
May 19 ­– Old Dominion
May 20 – Chromeo with a Live Band
May 21 – Johnnyswim
May 22-24 – MGMT
May 28 – The Japanese House
May 29 – Aaron Tveit
June 6 -7 – Empire of the Sun
June 14 – Real Estate
June 15 – City of the Sun
July 26 – Emo Nite LA
Sep 13 – HVOB
Sep 21 – Tinariwen
Sep 27 – Pinegrove
Sep 30-Oct 1 – Built to Spill
Oct 5 – Mt. Joy
Oct 9 – Chris Robinson Brotherhood
Oct 10 & 11 – Big Thief
Nov 2 – Mumiy Troll