Animas City Theater in Durango, CO, a venue nestled in La Plata County, is where Buffalo's Aqueous kicked off their five night Colorado run. Co-headlining a 20-date tour with BIG Something, Aqueous has once again proven that they are a fundamental force in the Colorado music scene. The 270 capacity venue filled up quickly with Colorado residents and familiar faces, that made the trek from the East Coast in support of their favorite band.
Aqueous opened the Durango set with "Second Sight," a fan-favorite from the Element Pt. I (Live 2017) album. Next the band broke out "Mosquito Valley Pt. 1," right into a high energy "Numbers and Facts."  Aqueous then reached into their cover song archive and busted out The Band's "Ophelia," last time played 92 shows ago on 12/9/17. The set ended with some of the most loved songs in their catalog,  "Don't Do It," "Weight of the Word" and "Uncle Phil's Parachute."
After the show I had the opportunity to chat with David Loss (Guitar/Keys/Vocals), discussing the Aqueous fan-base, band-mates, growth and gratitude. Excited to be back in Colorado, Loss expressed sincere appreciation for the support the band receives from their Colorado based fans. Aqueous is cultivating a steadfast group of supporters across the nation, noted for their familial vibe.  Upon my mention of the loyal fan-base otherwise known as AQuaintances, Dave lit up and stated, "I love them, they really are the best."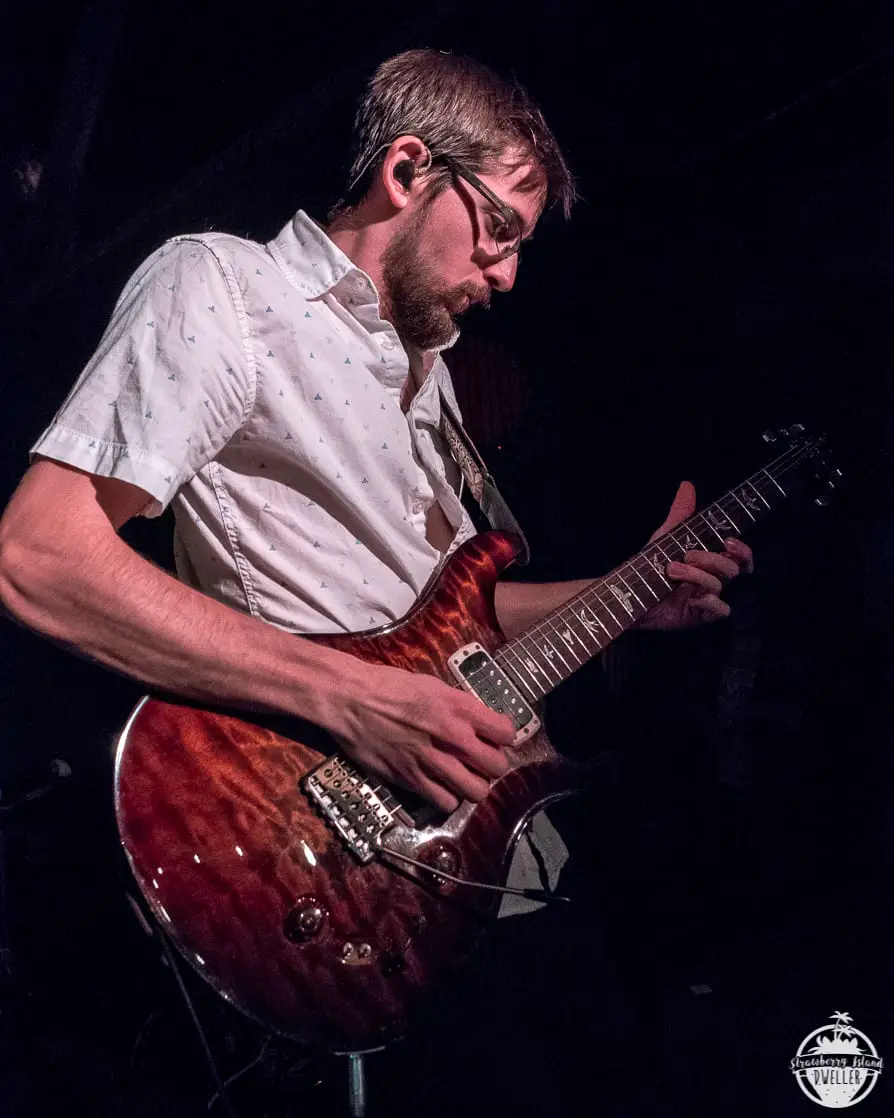 Dave Loss is gaining notoriety as one of the most skilled, actively touring guitarists in the industry.  Technical and composed, Dave's guitar tone is unmistakable, evoking sentiments that keep the crowds returning show after show. Recently sponsored by PRS Guitars, Loss and his guitar-wielding counterpart, Mike Gantzer, have an undeniable bond on stage and often come together as one. Balanced, intense and emotive, the partnership of Loss and Gantzer brings about a show experience that has catapulted Aqueous to the front lines in their genre.  When discussing what it's like playing with Gantzer, Dave explained that the two are growing and maturing their sound with every show and that he really loves the non-competitiveness of their musical relationship.
While Aqueous has often acknowledged the influence of jam-veterans moe., both musically, personally and in a business sense, Dave Loss talked with me a bit about some of his other favorite music to listen to.  Radiohead takes one of the top spots in his mind and the extreme differences in artistic styling from album to album is what he enjoys most about the band.
At the conclusion of our chat, Dave again reiterated how lucky he feels to be a part of this band, having the incredible crew, the loyal fan-base and the brotherly bond with his band mates.  The future is bright for Aqueous and they are certainly poised for incredible success.
The Colorado run rolls on tonight with a Valentine's Day show at Agave in the town of Avon.   The shows will be uploaded for streaming on Nugs.net with a subscription.  Tour dates for the rest of the Aqueous & BIG Something tour can be found here.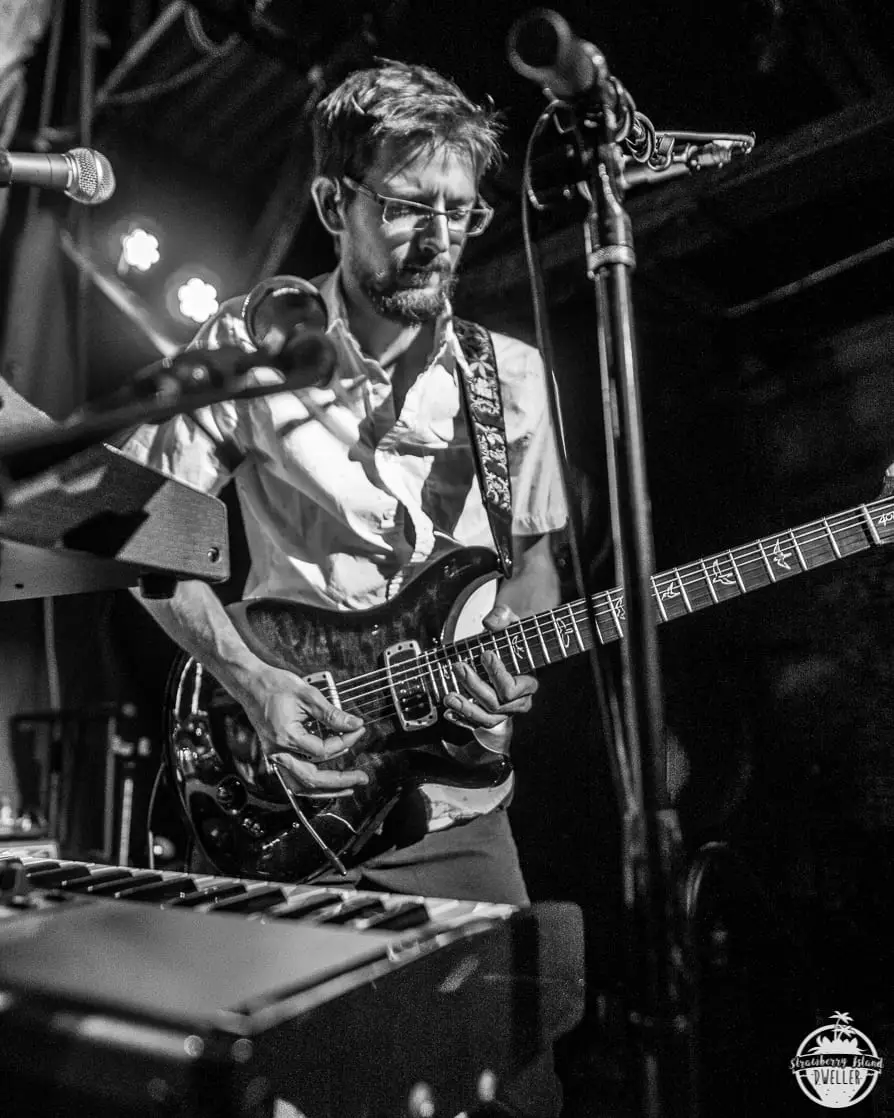 Official Setlist– Animas City Theater- Durango, CO 2/13/19
Second Sight, Mosquito Valley One>Numbers and Facts, Ophelia* >Don't Do It, Weight of the World, Uncle Phil's Parachute
* The Band cover (last time played): 12/9/17 (92 shows)