Royal Potato Family - Upstate
Rich harmonies, moving melodies and distinctive arrangements are abound in Healing, the new record released by Hudson Valley-based folk and soul sextet, Upstate. Produced by Wood Brothers' percussionist, Jano Rix, with engineering helmed by GRAMMY-winner Justin Guip, Healing represents a self-proclaimed metamorphosis for the band. It's the first full record with vocalist Allison Olender and the first release since the shortening of the band's original name, Upstate Rubdown. In advance of the album's release, Upstate shared a video for "Marietta," along with a performance at City Winery in NYC.
Much of what makes Upstate unique is amplified in this record. The group features a cajon, but no drum kit, and a mandolin, but no guitar (mostly). This allows Ryan Chappell's mandolin, Harry D'agostino's bass and Dean Mahoney's cajon to take turns weaving melodic and percussive elements into the arrangements. Meanwhile, Olender, Melanie Glenn, and Mary Kenney trade lead vocals and infuse the spaces with harmonies.
Mirroring the radical evolution of the band, Healing introduces some new instrumentation. "Sarah" has D'agostino on electric bass, while Glenn and Olender lend their guitar playing in "Crawl In" and "I'll Be Fine," respectively. These changes represent a larger effort by producer Rix to experiment with the recording process. Encouraging the band to delve deeper into their non-traditional structure allowed Upstate to nail down its characteristic tone and sound.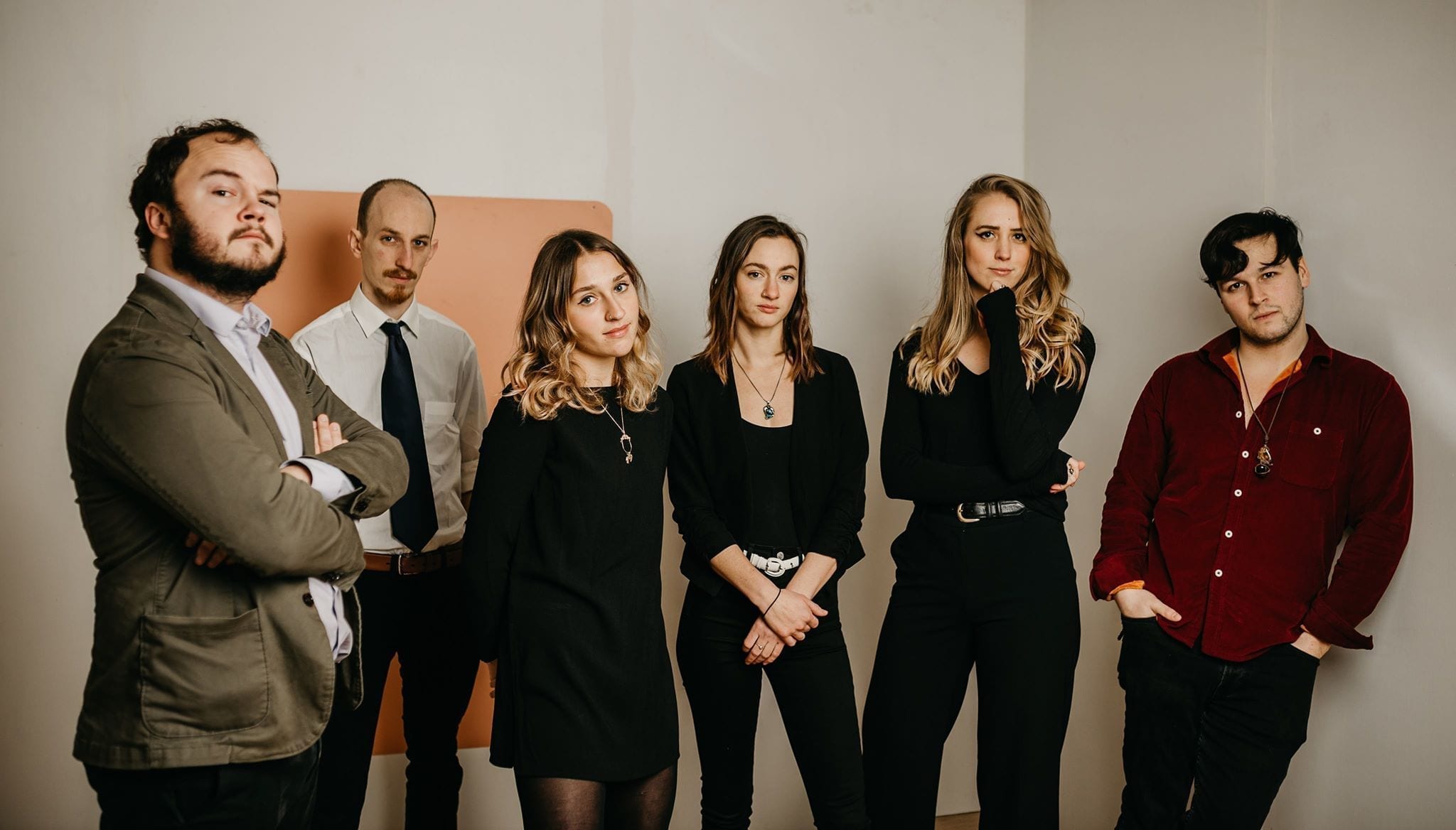 Emotions arrive in waves, as the record journeys from the swaying softness of "I'll Be Fine" to the high energy drive of the eponymous track, "Healing." While rooted in soulful folk, some tracks stand out as boundary-pushing explorations of genre. In "Mother," what starts as a vocal ode to a mother's influence, then moves into a jazzy, moody, groove filled song with ambient sound, culminating with a sax solo by guest musician, Christian Joao.
Healing is about finding your truth, as the band has done with its recent changes of structure and identity, and learning to speak it. Sometimes, this means working through the murkiness of old beliefs and behavior, as Kenney knows all too well, singing "Healing's just the hardest thing to do." Healing is a fearless examination of the stories which connect us all.
Key Tracks: Healing, Mother, Marietta
Find Upstate on Facebook, Twitter and Instagram.