When my friend first played me a burned copy of Lettuce's Crush, when I lived in South Florida a couple years ago, I was instantly swept up in the bright, triumphant horns and contagious grooves. It was a new band to me but the music perfectly illustrated a part of my spirit that couldn't be put into words, something I'd felt for a long time before hearing it played out in song.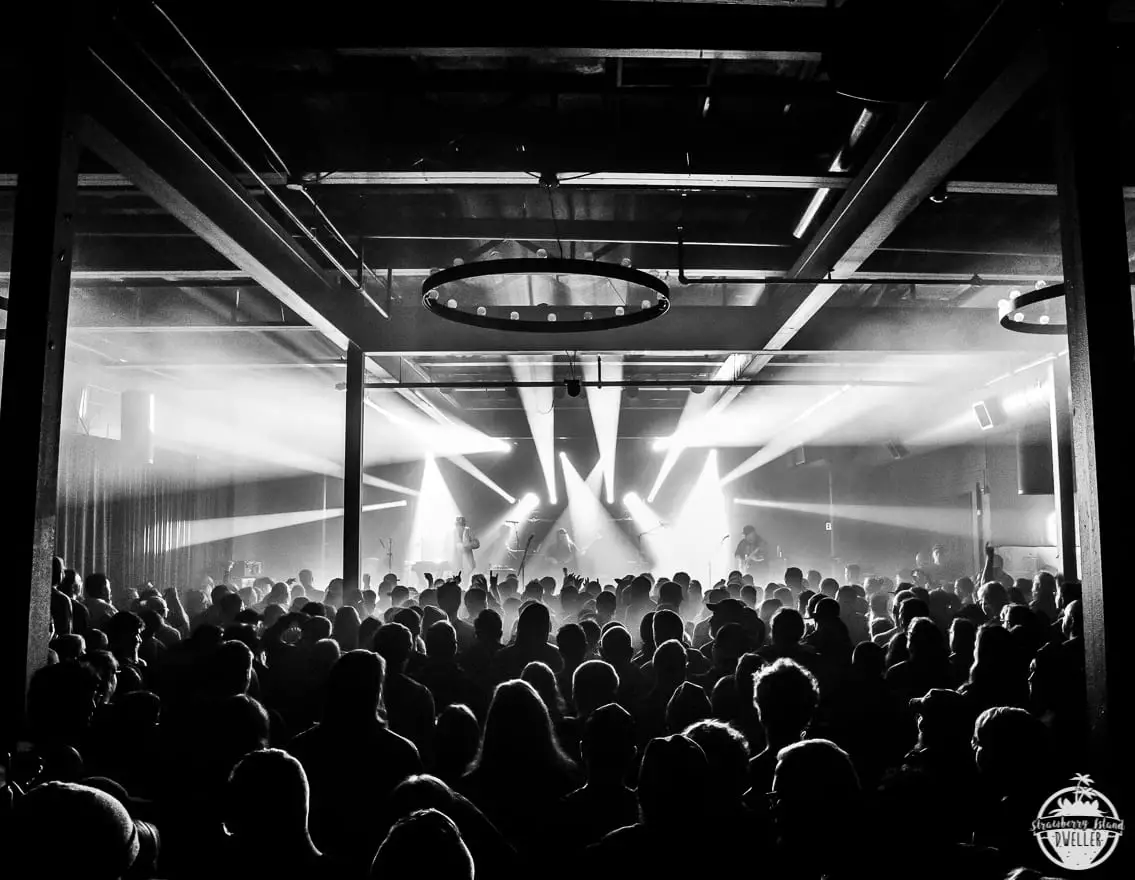 After that initial introduction, my commutes to work for weeks on end involved flying north on 95 in my perpetually overheating 2001 Ford Focus, routinely passed by luxury cars with a death wish, yet feeling my own kind of rich. I might as well have been driving a souped up getaway car fleeing from the authorities after a successful bank heist with Lettuce as my soundtrack.
Having never seen them live, the January 10 show at Anthology couldn't be missed. Though I'd largely over-saturated my ears with their sound, as is often the tragic irony for music lovers, I'd hoped a live show would rekindle an old flame and help me appreciate the band in a new way.
Lettuce played through a bunch of new material, their steady, conquering sound invoking a sense of power in the listener. They were incredibly tight and well-rehearsed, but almost to a fault. Their performance lacked expression, crowd interaction and all the things that separate listening to the album versus going to a live show for the experience. I never felt connected to them.
While it was a bit of a let down for me, when I looked around the room, my eyes were met by a sea of bobbing heads and contemplative smiles. It certainly wasn't a bad show, just not what I was hoping for. Being the first night of their Vibe Up tour, maybe they're still finding their momentum. Who's to say.
While Lettuce's set was polished and serious, the opener, Ghost-Note, danced with creativity, spewing offbeat, avant garde solos, keeping the crowd guessing through their set. Embellishing their songs with humor, drummer Nate Werth pointedly flipped off the crowd midway through "Funk You Muthafunka."
Ghost-Note was also playing the first night of their Smack 'Em tour, supporting their 2018 album Swagism, which is awesome. Taking way more chances on stage, they did get a bit muddy at times, with so many musicians trying to fill pockets. But their set was a nice contrast from Lettuce.
The Vibe Up tour will see Lettuce dance down the east coast before heading out west for the last few shows. Ghost-Note will follow a somewhat similar trajectory, opening for Lettuce for the first handful of shows before splitting off.
Lettuce Setlist: 4th Dimension, Blaze, Your Royal Highness, Purple Cabbage, Ready to Live, Silverdome, N'Dugu, Sam Huff's Flying Ragin' Machine, Madison Square
Encore: Sounds Like a Party to Me