For their Winter Tour opener in support of the upcoming album All For Money, Greensky Bluegrass found an enthusiastic welcoming crowd at The Palace Theatre in Albany on Thursday, January 10. Fan familiarity has grown greatly throughout New York in the past few years with two memorable shows at The Egg (the latter of which sold out), and now, a tremendous show at The Palace in Albany.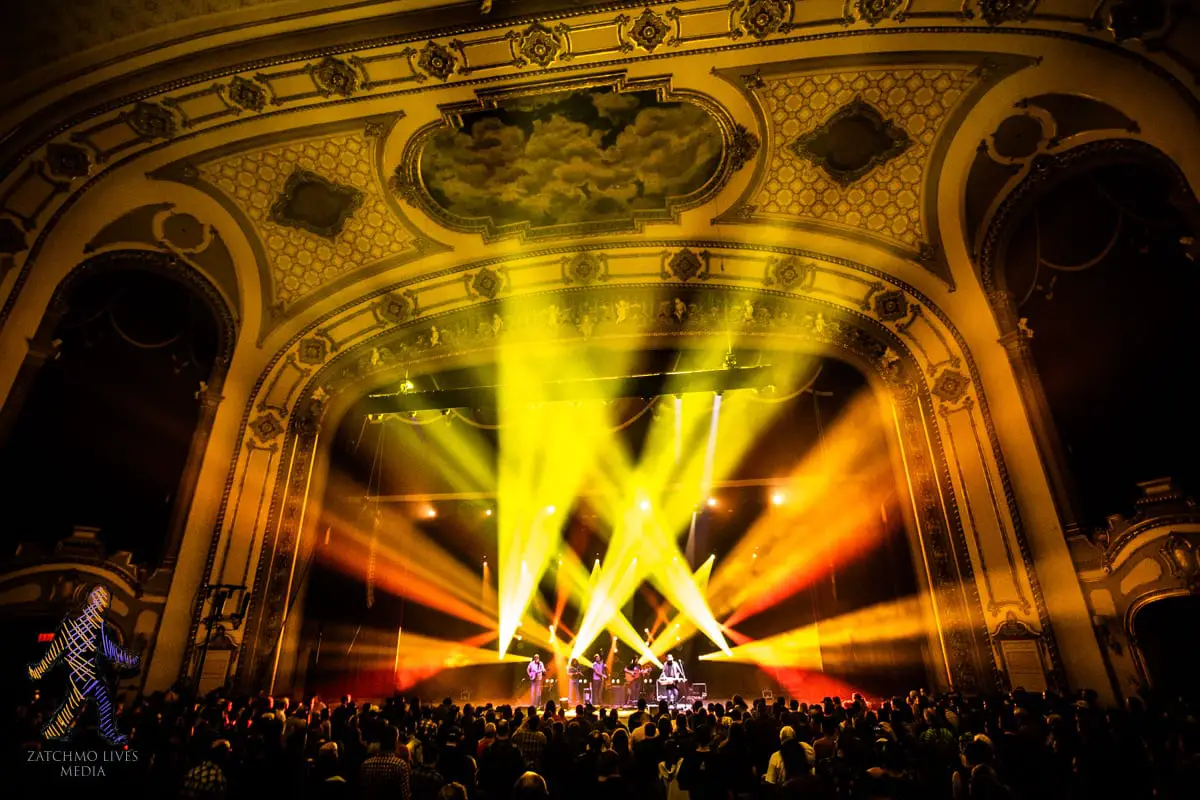 Circles Around the Sun performed a 45-minute opening set of instrumental Grateful-Dead-inspired compositions. The first few rows were packed-in with fans of Neal Casal's Fare Thee Well project, which is finding tremendous response from fans in the live setting. The pairing with Greensky Bluegrass could not have been more perfect.
Amid a sea of bobbing heads, who were rapt with attention throughout the night, Greensky kicked off their first set of the tour with a quick jumpstart in "A Letter to Seymour" and "In Control," off 2014's If Sorrows Swim. "All for Money," the title track of their latest release was an early highlight, featuring instrumental consonance that was coupled with exquisite vocal harmonies, and had room to jam built in.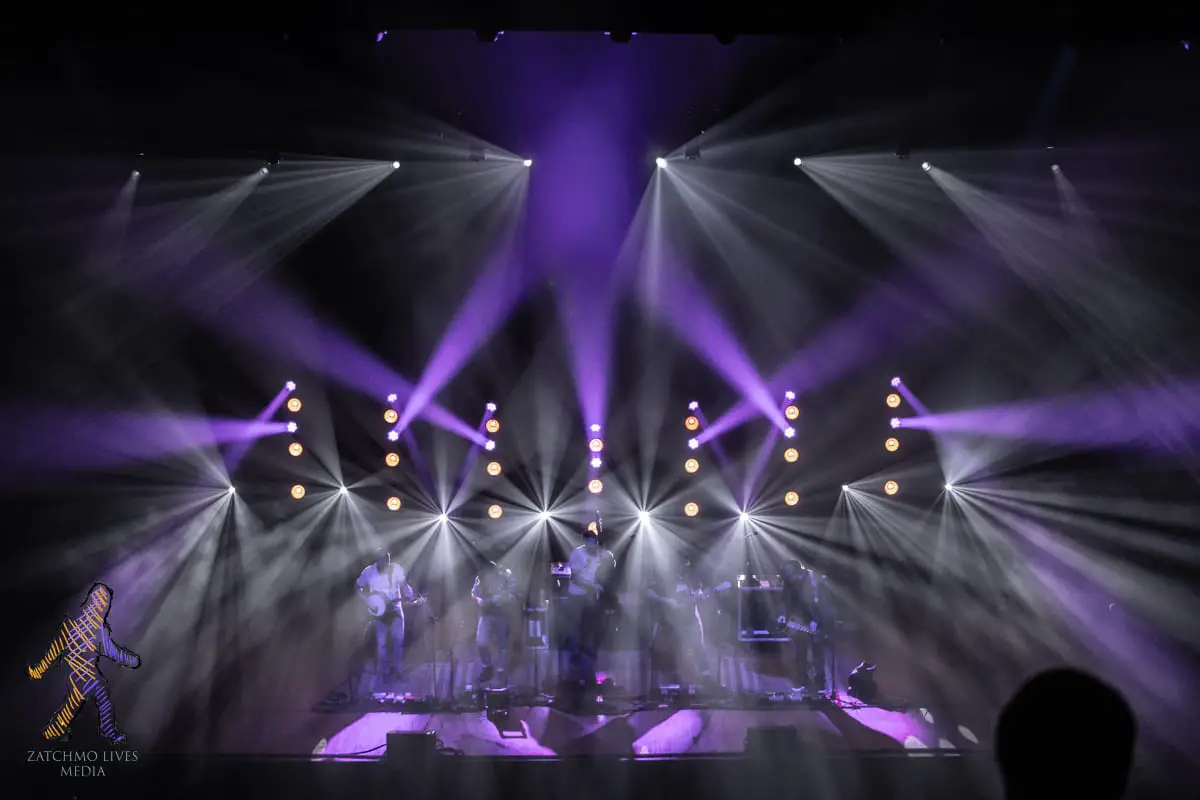 "All 4" had an ebb and flow during the slow developing improv; one that grew to a remarkable peak before returning to a unified point. Greensky really shines when they unleash a jumble of jam inside their songs, always with an ear to bandmates and eventually finding their way home with applause to end the journey. It was followed by Dire Straits "Money for Nothing" to wrap up the first set.
Dobro-extraordinaire Anders Beck said, as the band returned to the stage shortly after 10pm, "You can tell it's Set 2 because it's after the first," and with that Yogi-ism it started with "Old Barns" and "Murder of Crows." The lights on this evening towered over the band, and illuminated the audience in a minimalist design that fit the stage and sound aptly.
Love was in the air on the back-to-back pairing of Jimmy Martin's "Hit Parade of Love" and the 'grassed up psychedelic reggae of Bob Marley's "Could You Be Loved." Happy Birthday wishes to Emily, from Beck, turned into Happy Birthday wishes to the entire audience over the course of the year. The show wrapped up with an encore of "Dustbowl Overtures" with a tip of the hat to NY in the vivid lyrics: "And the world's whistle of a bullet going by / It's a New York minute, New Mexico sky … It's the volume of an image, it's a vision in a song." Closing the encore was the extended instrumental by the founder of bluegrass music, Bill Monroe, in "Wheel Hoss."
Greensky Bluegrass performs at the Beacon Theatre in New York City on Saturday, January 12 and All For Money will be released on all platforms on Friday, January 18.
Setlist:
Set 1: A Letter to Seymour, In Control, All for Money, The Four > Bottle Dry, Into the Rafters, Like Reflections, Burn Them (1), Blood Sucking F(r)iends, All 4, Money for Nothing
Set 2: Old Barns (2), Murder of Crows, What You Need (3), Hit Parade of Love, Could You be Love (4), Radio Blues, Broken Highways, Run or Die, Windshield
Encore: Dustbowl Overtures > Wheel Hoss
(1) – w/ Keith Kinnear (tambourine)
(2) – New Barns arrangement 
(3) – w/ Guido Batista (vibraslap)
(4) – Moma Dance tease