The Ballroom Thieves returned to the Arbor Loft in Rochester for another show put on by Honest Folk. They stopped by last winter, Valentines Day to be exact, and were back for another frigid Rochester night. The folksy trio was back to let Rochester warm its souls next to their rich musical fire while the cold and snow settled in for the long haul outside.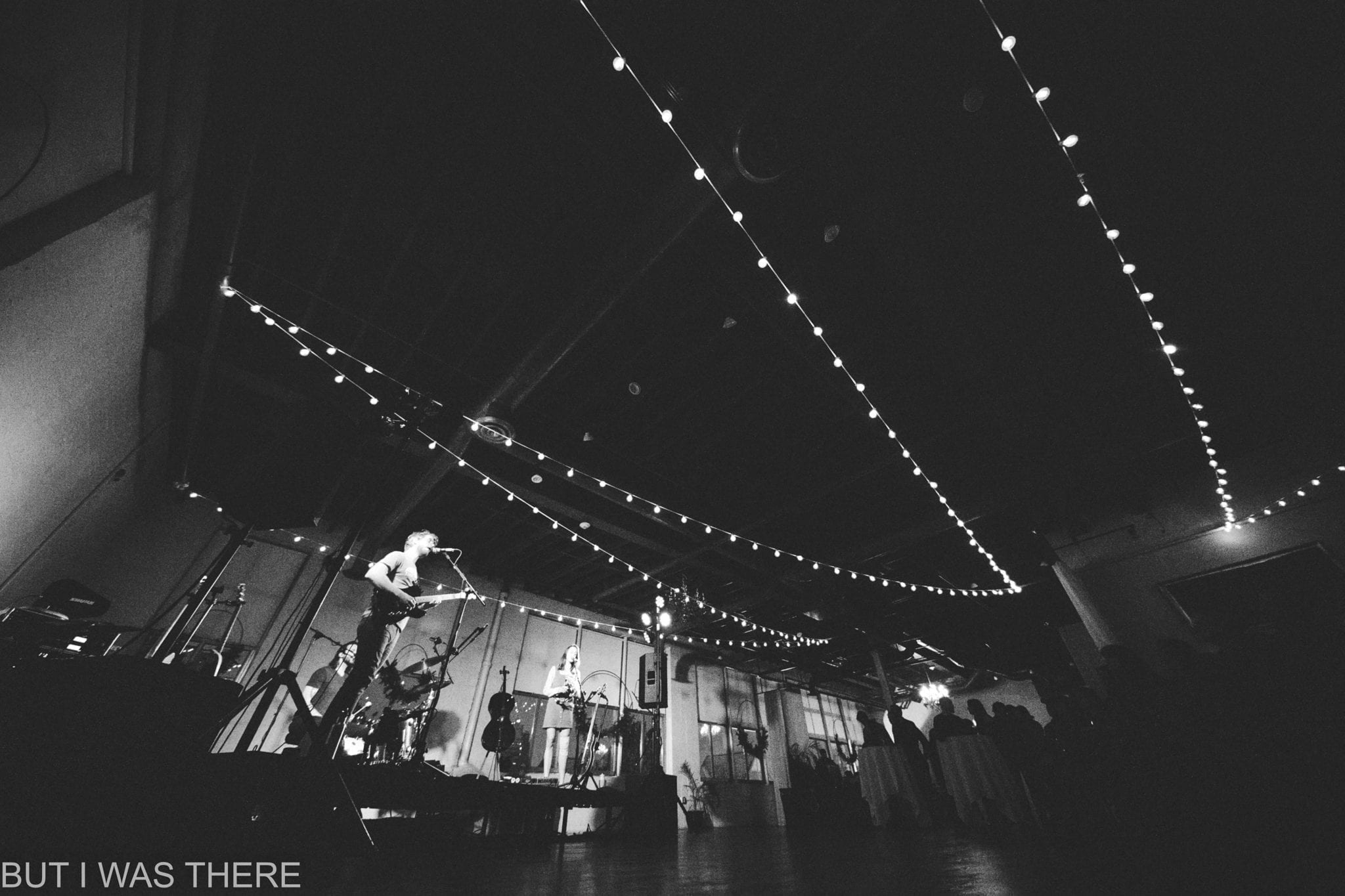 They've been busy during their ten-month absence and brought with them two new EPs, one of originals and one of covers. The set borrowed heavily from the new material so the show varied greatly from their previous visit and they continued to showcase their evolution as a band.
On their very first visit to Rochester, back at Abilene, cellist Calin Peters had only recently joined the band. She was a bit shy and hesitant to take control musically. But if Tuesday night was your first time seeing the band, you might determine that the band was built around her specifically. Her beautiful voice led a seeming majority of the tunes and commanded attention unlike any other time we've seen them.
Drummer Devin Mauch and guitarist Martin Earley were both recovering from colds while Peters was limping and in a brace from a minor tour van incident. They jokingly were running at a collective 230%, though you wouldn't know it from their output. On newer material like the raucous and meandering "Can't Cheat Death," the deep fuzzed out blues "Fistfight," and the bubbling, bouncing and building "Almost Love" they were as energized and active as ever.
They threw some great new covers in the mix as well. Earley took the stage alone mid-set for a solo take on Tom Petty's "Time to Move On" while Peters lead the band on Bahama's spectacular "Lost in the Light," which is featured on their just out EP, Covers.
The show ended with a "fake" encore of "Bury Me Smiling," but there was nothing fake about this show. Honest through and through, including some highly detailed band introductions, including individual Q and A sessions, including such deep dive topics as pets, eating habits and high school accomplishments.
A short opening set by Odetta Hartman married electronics with acoustic folk. Drummer/percussionist Jack Inslee laid down landscapes of sound ranging from seaside and train noises to banjo melodies to backing choruses, while Hartman's angelic voice and banjo, guitar or fiddle floated above. Inspired by the wedding-esque surroundings, they eschewed their usual spooky setlist for a more love-based repertoire.
Ballroom Thieves, Arbor Loft – Rochester
Setlist: Anybody Else, Can't Cheat Death, Saint Monica, Only Lonely, Time to Move On (Tom Petty), Bartering, Trouble, Fistfight, Lost in the Light (Bahamas), Do Something, Almost Love, Bury Me Smiling