Remember this name: Caroline Jones. The 28-year-old country singer and songwriter released her first album, Bare Feet, in March 2018, and has had an outstandingly remarkable concert season opening for country successes Tim McGraw, Jimmy Buffett, and Zac Brown.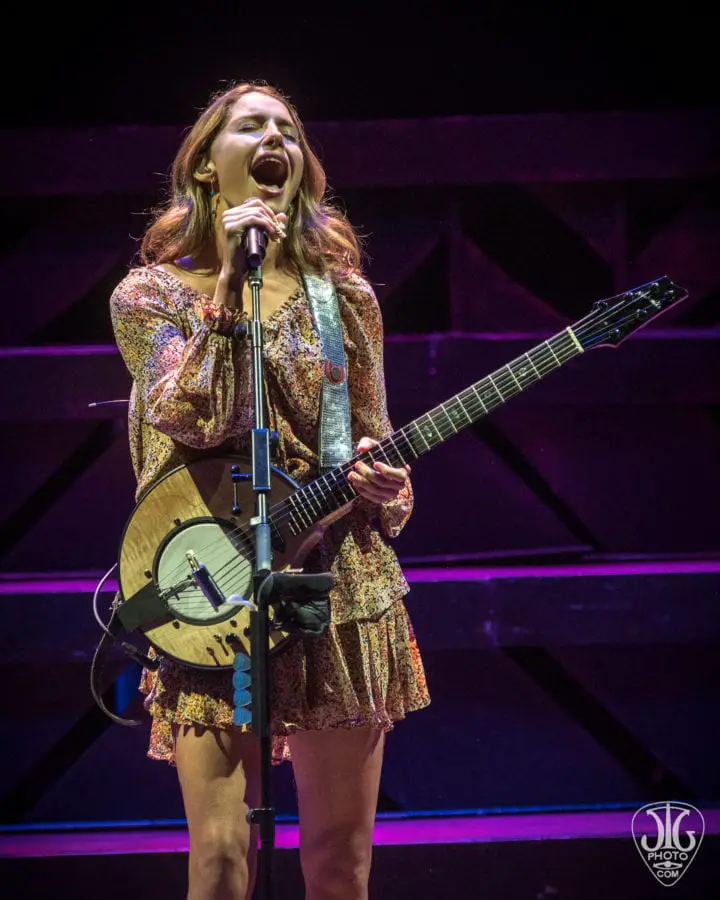 NYS Music caught up with Caroline Jones after she opened for the Zac Brown Band at Saratoga Springs September 29, 2018.  Jones' performance demonstrated great versatility in her 20 minutes on stage.  Mashing up John Denver's melodies with her own,  covering Coldplay's "Fix You," and even singing her original songs "Bare Feet" and "Tough Guys," Jones sounded a lot like a female Zac Brown. She even pulled out the harmonica on the last song, unapologetic of her flexibility. She can sing, play guitar and harp, and even writes music.
Jones was unassuming as she sang on a stage washed in blue-violet light. Her petite frame was relaxed as her arched her voice over two octaves. She walked around the stage, dancing and singing about wanting a man to call her baby, and alternatively, telling people it's tough if they don't accept her as she is. Her voice training in opera shone through as she managed challenging transitions with ease.
After the performance, she graciously met fans at a meet and greet where she authentically appeared both relaxed and interested in each fan's words. Smiling for the camera and chatting about fans' love of her music, Jones was right at home during the meet and greet.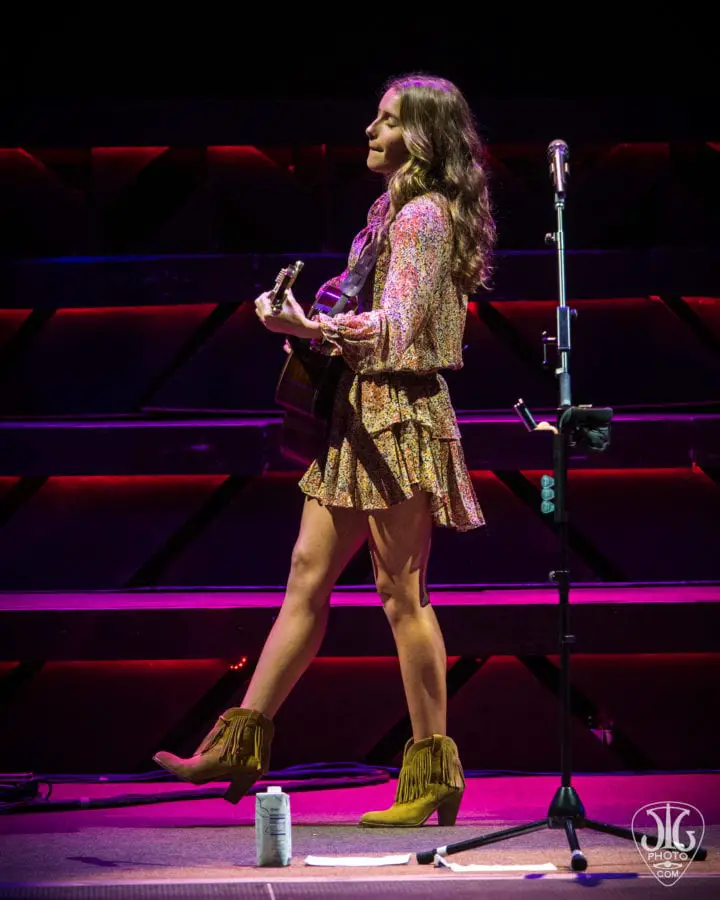 During the interview, Jones revealed her interest in country and pop music started young, at age nine, when she began vocal lessons with a teacher who specialized in jazz and opera. The teacher was her primary coach for many years, eventually guiding her to NYU to study opera. But her love of country was organic to her; she never lost it, and has found her way back to writing her popular tunes.
Jones offered that her parents, featured in the autobiographical song "County Girl," were from different backgrounds. Jones shared her father is southern, and wanted her to stay connected to her southern values, including humility and a love of nature.  She excitedly shared she enjoyed walking the grounds of SPAC earlier in the day and had found a babbling brook and the sunlight filtering through the trees. She admitted she often writes her best music in nature.
When asked about her future, Jones confidently sees herself still writing music in ten years and growing as an artist and woman. She hopes to continue to put out the type of music that communicates her values and connection to nature and womanhood, as she has done so well this year.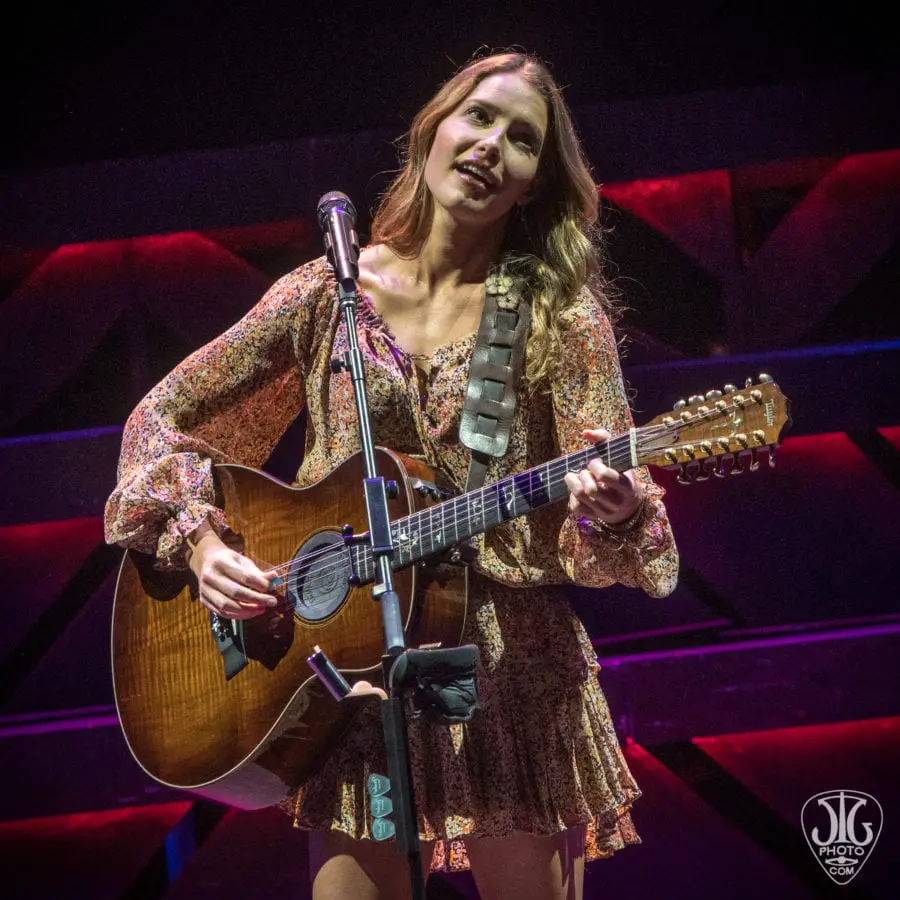 Jones had a sea of plaid flannel fans swaying and singing with her during her versatile twenty minutes on stage. Later in the night, she got the nod of approval from Zac himself as they played guitar together.
Remember the name, Caroline Jones. She is quite possibly the biggest name about to burst onto the country scene this year.