In the late 60's, the band Cream had the music scene abuzz with it's melding of jazz, blues & improvisation. After 3 years, 4 albums, and being crowned the first "super group," the band called it a day in November of 1968. Flash-forward 50 years to today, when Malcolm Bruce (son of Jack Bruce), Kofi Baker (son of Ginger Baker), and Will Johns (nephew of Eric Clapton) pick up where the patriarchs of the power trio left off with a 50th anniversary world tour celebrating the music of Cream.
NYS Music spoke with the band backstage at the Ridgefield Playhouse, in Ridgefield, CT. The tour has just started. As we sat down for our interview, the band and crew discussed gravity, the speed of light, black holes, mass and Star Trek. The stage was set for our conversation.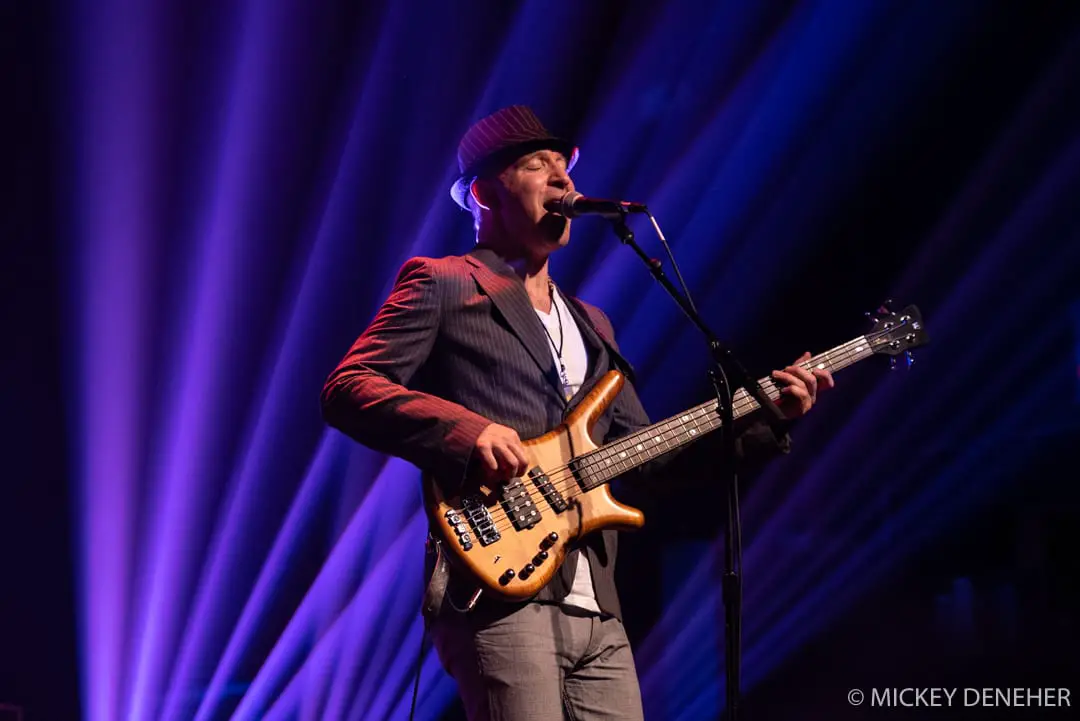 Mickey Deneher: The tour has started and you've done a few dates already. How is it feeling on stage?
Malcolm Bruce: It's feeling good, we're still finding it. We are still finding the magic, but there are magic moments.
Kofi Baker: We're still looking for the one.
MB: There are magic moments (they) appear on stage and yeah it's exciting. I think we are all kind of quite excited to see where this goes, you know. Especially when you've got such an intense run of almost 40 shows. You know there's going to be a trajectory, there's going to be a progression.
MD: Absolutely. As it progresses, it's going to change a little.
MB: That's true.
MD: It's going to evolve.
MB: And with this kind of music, as anyone that knows about Cream's music, it's always changing. Every night.
Will Johns: You know that is one thing is constant though is change.
MB: CHANGE. Change is the constant.
MD: As compared to the mass?
MB: Yeah, what
ever (laughs).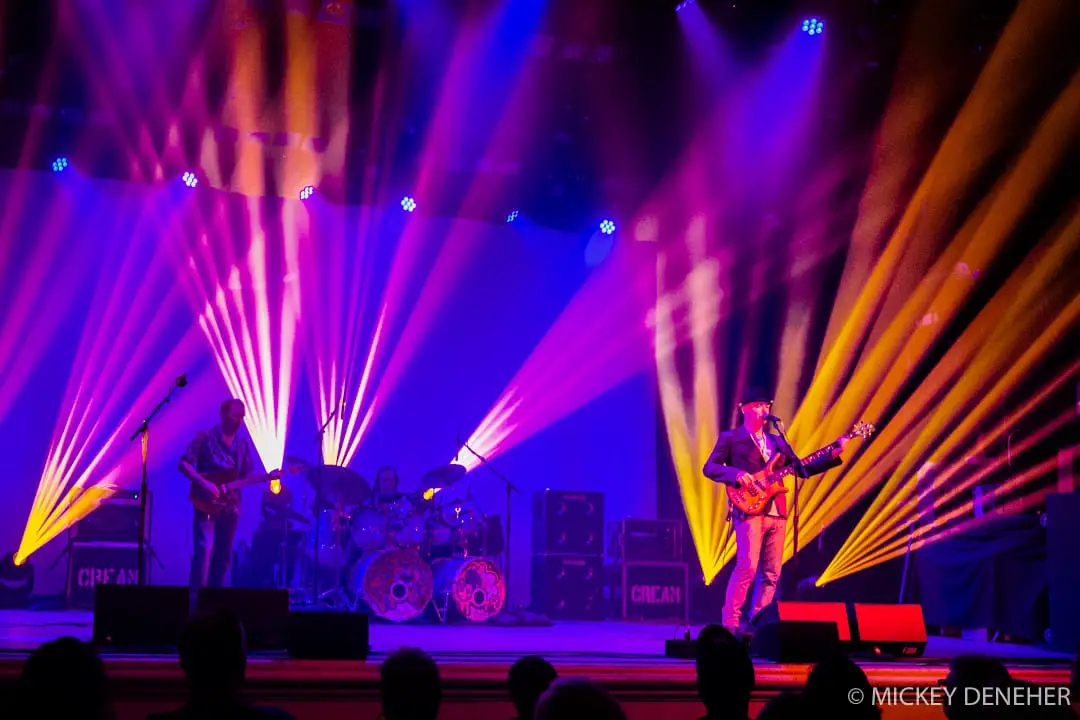 MD: Talk about the Genesis of the tour. Where did it come from and where are we going?
MB: This current project started last year in Australia and New Zealand. So we did seven shows there and the promoter at the time felt we needed, what they call "ringers." "Ringers."
KB: Ringers, like the phone.
MB: Because they didn't quite know what the entity was in terms of us three. So they brought in a couple of "names".
KB: They brought in.
MB: So Glen Hughes (bass player) and Robin Ford the guitarist came over and they sort of guested and came on and did a few songs. We sort of shaped the set around them doing it. They're both amazing at what they do, you know. But, at the end of that we all, the three of us, realized this isn't going to work. We, its number one, it's trio music. Cream has to be the trio. You can't have a tambourine guy.
KB: You can have a triangle.
MB: Or a Bolivian nose flute guy.
KB: A Bolivian nose flute. Wow.
MB: Or four base players, or sixty-four snare drums.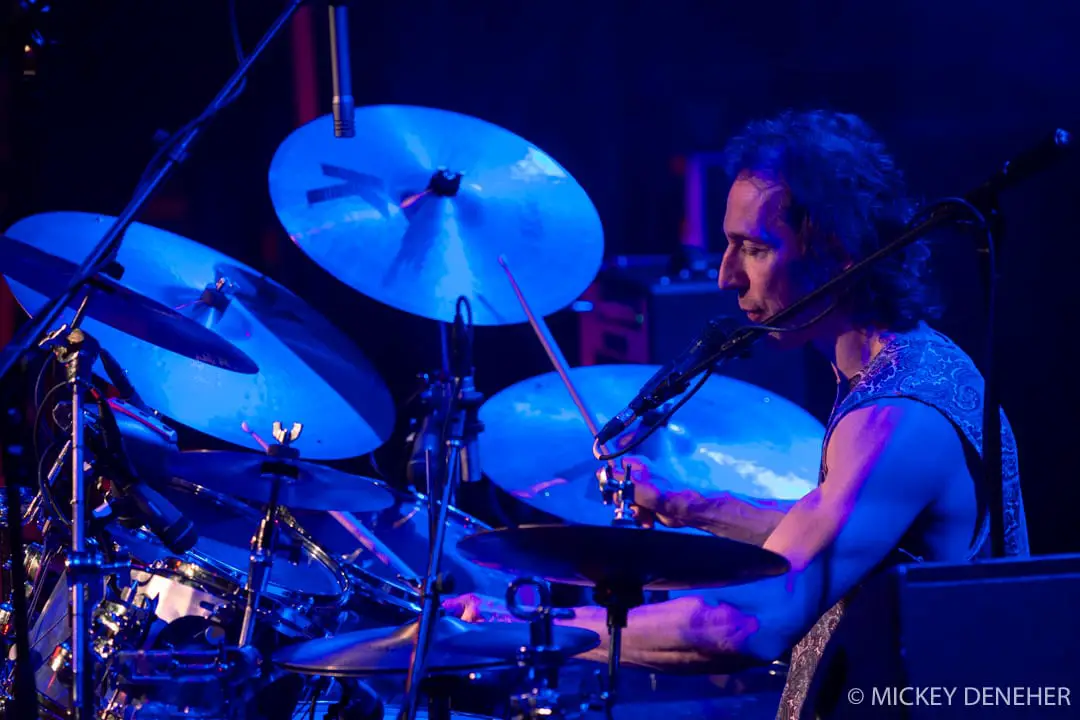 MD: You are representing a Super Group.
MB: "The" Super Group.
MD: Agreed.
KB: I don't think we are representing a super group, what we are doing is we are having the essence of that super group and keeping it alive.
MB: We are taking it forward in a way, in our own way.
KB: It's our thing that we have to do. Like a glass blower, a professional glass blower. He hands that on to his son and his son takes that to the next level and takes that thing. We are doing the same thing. We are taking our father's stuff and just bringing it into the new generation.
MD: I think of the responsibility, I think of what people are expecting when they come to the show.
MB: But you know, especially when Cream started coming to the states. Something changed with the band didn't it. It was when people were starting, I don't know whether that happened initially on the west coast, when the audiences were kind of shouting out "just play man." So rather than kind of keeping to the song format they just opened out. I think that's what we're interested in. We're playing a lot of songs in a 2 ½ hour set, but we are interested in where these jams, where this improvisation will take us and I think that's where it's born anew. For us I think that's the kind of most exciting thing.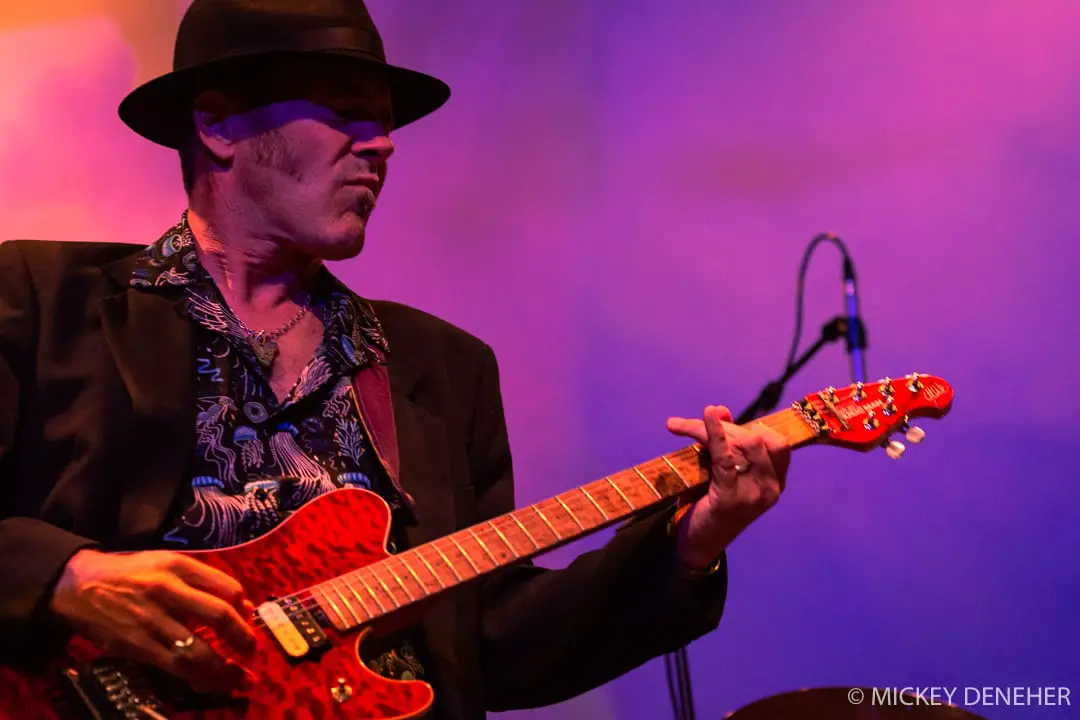 MD: Talking about jamming, you're able to take it out every night? Go find something?
MB: We are the kids of those people. But despite all that, I think all three of us have just spent, you know, many many years playing music and our interests in all different kinds of music. But when we play Cream, we can really assert that aspect of it. I think that's a really powerful message for now because everything is so radio format. Corporations telling bands; you can't, this is how you have to be in order to be successful and actually just playing.
KB: If you noticed the dance thing, the visual thing has gotten bigger and bigger. It's all about the dance, it's all about the show, it's all about the visual rather than the sound. Cream was all about the sound. So I want to bring that sound back thing in. That's the whole reason I started doing the Cream thing. Then with Malcolm, he's basically Jack Bruce; that's why I'm Ginger Baker (band laughs).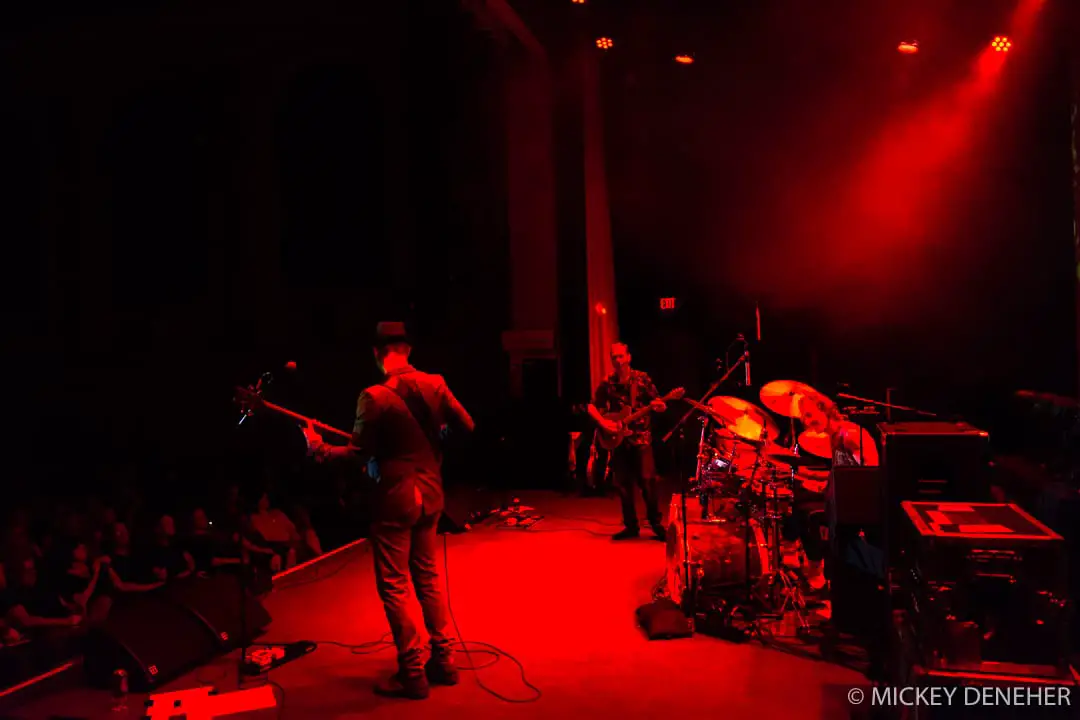 MD: You have two jazz cats and this blues dude (referring to Will Johns).
KB: Which is exactly what Cream was.
MB: Very similar.
KB: Same age group, age difference is going to be the same as well.
MD: Do you ever try to mess Will up a little?
WJ: Do they ever (laughs).
KB: We don't have to try (laughs).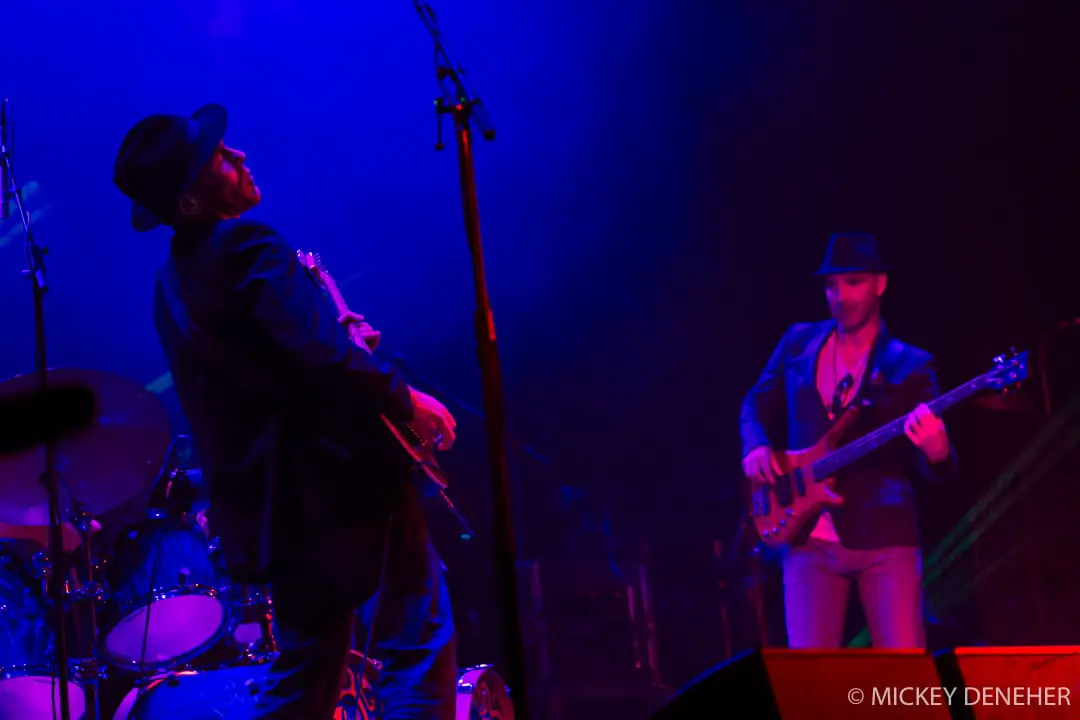 MD: Talking about the essence of Cream, did you do anything special like amps or guitars to this to insure the sound?
WJ: I was really, really lucky to have a friend of mine make some calls and Gibson Custom Shop were really happy to give me a Gibson ES335 to use on the tour. To basically celebrate the anniversary and of course, that was the guitar that Eric used at the farewell concert almost 50 years ago next month.
MD: How did you put the setlist together? What was the thought process?
MB: Well one of the things is you've got Kofi's big drum solo in Toad, which is a big feature. You kind of look at where that's going to come in the set and how you build to a first half and a second half.
KB: Everything's built around me.
MB: It's all about Kofi (laughs).
WJ: Well that's because he's sitting down.
MB: We were trying to pack in all the what's expected of Cream's repertoire. All the well know songs like: "Sunshine of Your Love," "White Room," "Cross Roads."
WJ: And there certain songs that really, really work, and a couple of songs that we tried and we worked on and stuff and perhaps were not lending themselves to a live performance. They were more studio songs.
MB: These guys seemed to have ruled them out. But I haven't complete ruled them out, yet.
WJ: So Malcolm will be doing an a cappella, opening up the set (band laughs).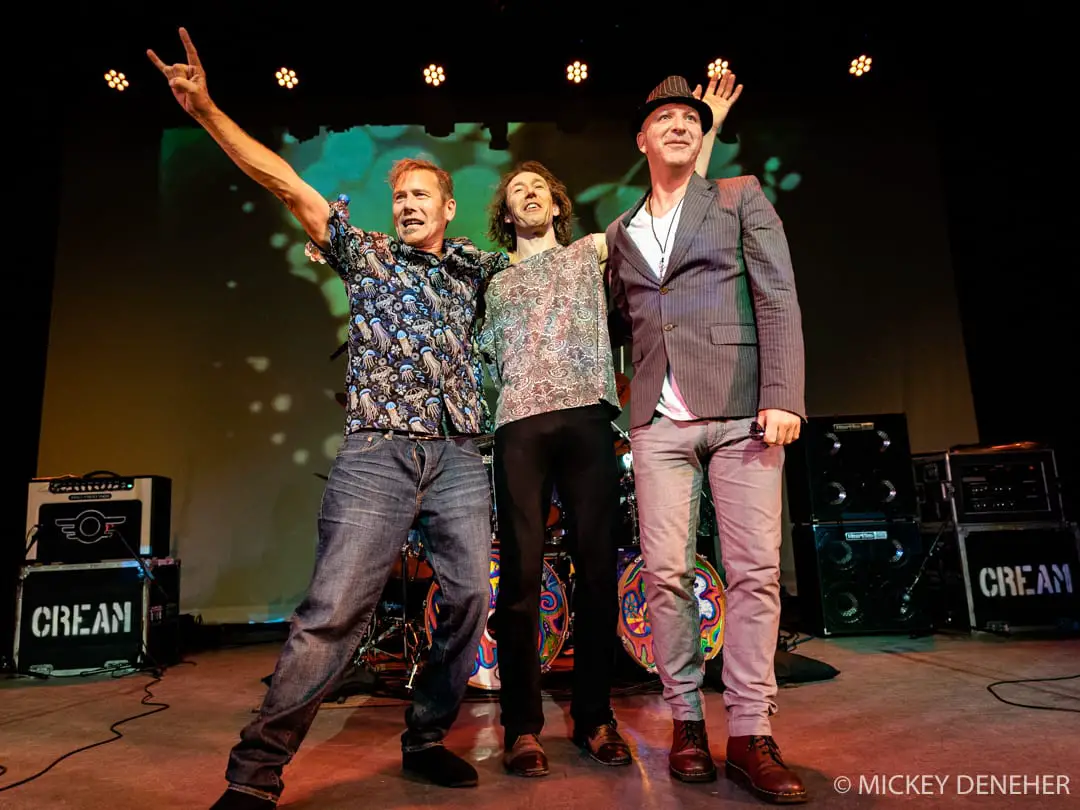 MD: '66 – '68 were radical times in the states. 2018 is getting pretty radical out there.
KB: Pots going to be legalized pretty soon everywhere.
MD: That's the least of the radical nature. If you look at what's going on here. Are you guys feeling some relationship to that?
MB: I don't think it's just the US.
WJ: It's all over the world.
MB: When you get outside of the US you realize there's a global aspect to everything that's going on.
KB: It's like things come round, full circle.
MB: There's positive & negatives.
WJ: I think we've all got a huge responsibility now to start cleaning up the planet, especially with these plastics. It's gone completely out of control. We are harming ourselves; we're harming the plant, animals, fish, especially our oceans.
MB: Change has to happen in consciousness. Once people take responsibility, take responsibility for their own lives. There's so much social conditioning in the world, so people just switch off. People have to be responsible for what they put out into the world.
As our conversation goes deeper, Simon the tour manger signals that the band has a show to do and our time is up. Throughout the evening's performance, I listened and watched as the band explored the music of Cream with the audience and themselves. Not an unsatisfied customer in the house.
The "Music of Cream" world tour rolls into: The Paramount Huntington, Huntington, NY, Oct. 17th; The Vine at Del Lago Resort and Casino, Waterloo, NY, Oct, 19th ; The Egg, Albany NY, Oct. 21st. For more tour dates go to www.musicofcream.com.