Wind up your radio dementites and dementoids. Dr. Demento, the world-renowned radio DJ who has championed novelty songs through his Dr. Demento Show is the star of the music video for "Fish Heads," as reimagined by punk-pop Osaka Popstar. The most requested song on Demento's show, "Fish Heads" was originally written by Barnes and Barnes and celebrates its 40th anniversary this year. The cover is featured on the #1 Billboard charting punk-rock/comedy hybrid Dr. Demento Covered in Punk.
The new animated video is ripe with pop culture references and influences ranging from sugar-coated breakfast cereals, the Twilight Zone, Queen, and Captain Beefheart's "Trout Mask Replica" to name a few. The video also includes appearances from Dr. Demento, Barnes and Barnes, and an homage to actor Bill Paxton ("Aliens," "Weird Science") who starred in, and directed, the original "Fish Heads" live-action music video which debuted in 1980.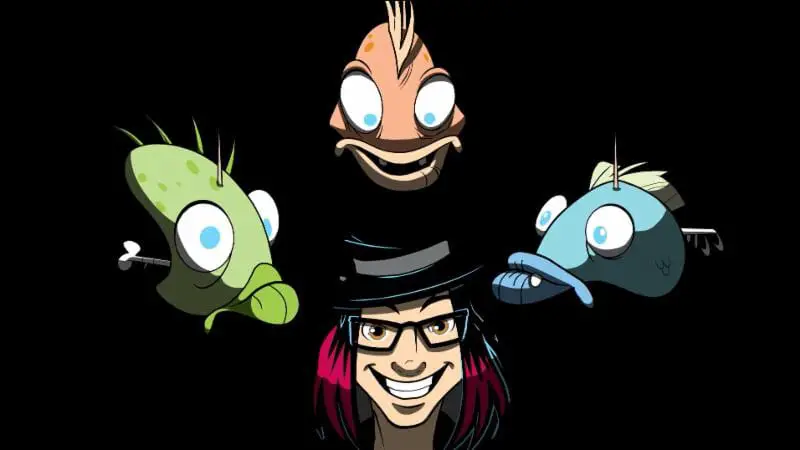 The album features an eclectic roster of classic and contemporary punk/indie/alt-rock artists, plus special guest stars from film, TV and more. A modern-day homage to radio icon is a 64-track collection that features newly recorded 'punk' makeovers of the bizarre novelty songs famously heard on the airwaves of the Doctor's infamous radio show, as well as some 'demented' renderings of punk-rock classics.
Art Barnes (aka Bill Mumy of the TV sci-fi classic "Lost in Space") had this to say of the demented-punk rendition: "Osaka Popstar's new animated video and rockin' version of 'Fish Heads' is Bitchin', Boss, Bodacious and Bold! I dig it Bigly. I can't think of anyone who could've done as great a job! Uhh… well… maybe one band! Heh… YEAH!!"
According to Wikipedia, Dr. Dimento (Barry Hansen) has a degree in ethnomusicology and has written magazine articles and liner notes on recording artists outside of the novelty genre. He is credited with introducing new generations of listeners to artists of the early and middle 20th century whom they might not have otherwise discovered, such as Harry McClintock, Spike Jones, Benny Bell, Yogi Yorgesson, Stan Freberg, and Tom Lehrer. He helped bring "Weird Al" Yankovic to national attention.