Folk singer and songwriter Izzy Heltai spent his summer on tour all over the United States, but there was one festival in particular he was excited to play, the FreshGrass Festival in North Adams, MA.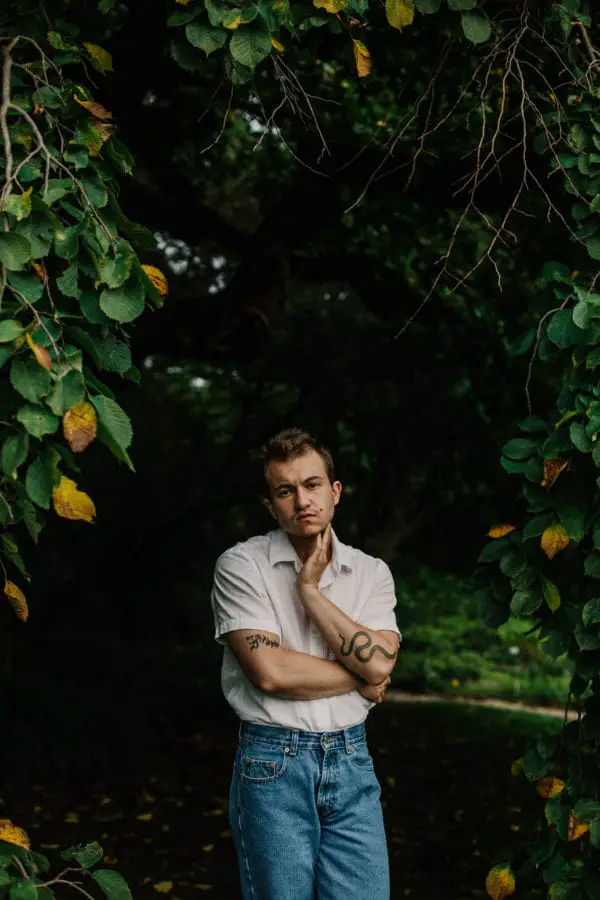 Having lived down the street from MASS MoCA where the festival takes place the four years he attended MCLA as an Arts Management major, this festival has always felt like a homecoming for Heltai.
"What's great about FreshGrass is that its always felt like the festival in my backyard," Heltai explained. Even though he now lives roughly an hour away in Northampton, there is still something about North Adams and the FreshGrass festival in particular that holds a special place in his heart.
"The festival took me on before I was really ready to play that festival which, when organizations or places do that for someone who's just starting to figure out what they are doing, is really cool and really nice," Heltai explained.
"Now I feel really ready, prepared, and good enough to play there, but when I first started playing there I had no idea what I was doing."
When Heltai climbed on stage in Courtyard C, there was an ease about him that showed he had really come into his own as a musician, a comfort in what he was doing. As he explained it in his interview, the more you practice, the better you get and spending the entire summer on tour it seemed, from the audience's perspective, he was more than ready for his third year occupying the stage.
Over the years, Heltai has learned a lot on the fly, but one thing he's figured out for sure is to not leave practicing until it's too late, He says one always thinks they will have time to get another practice together during the festival weekend, but the likelihood of that actually happening is pretty low. With his accompanying band, which included stand-up bass player Dan Bisson and electric guitarist Micah Katz Zeiger, it was easy to tell they had run through these songs many times. It was practically second nature for them.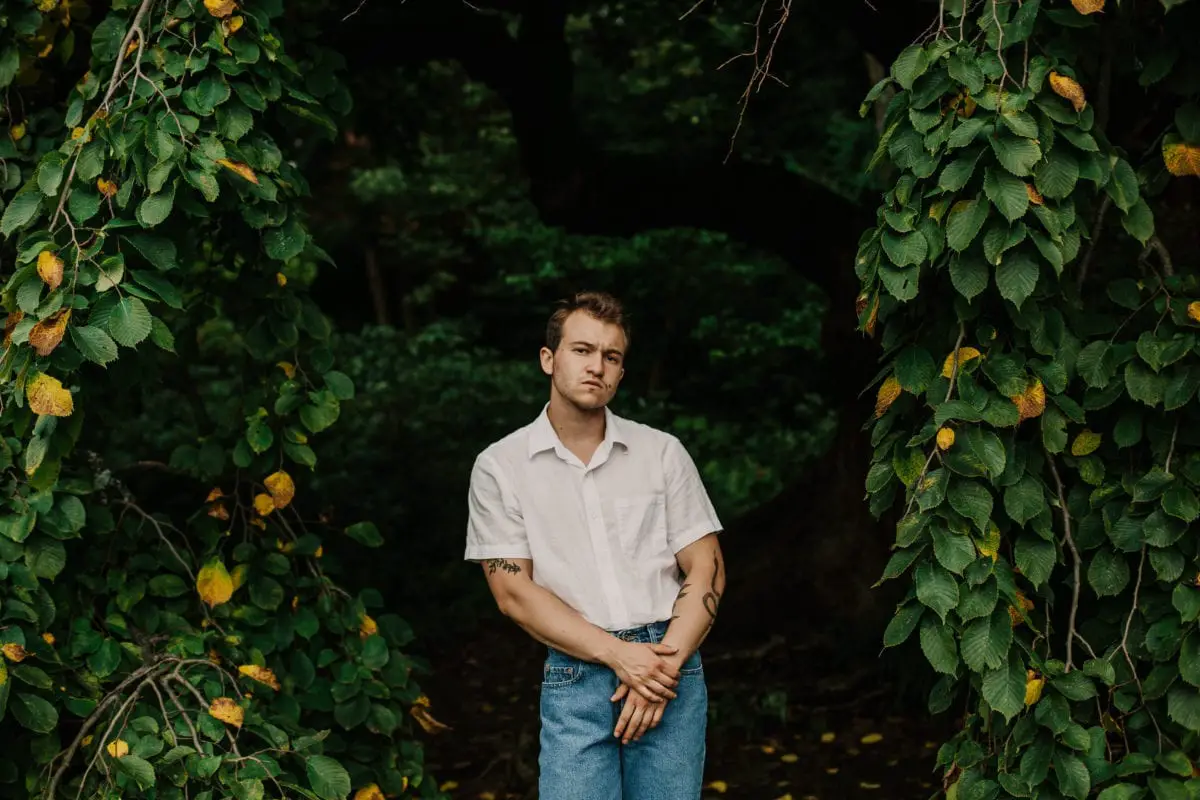 Heltai was more than okay with his 12:30 p.m. time slot on Sunday, explaining that he gets booked at a lot of bluegrass festivals. In reality, he's more of a singer-songwriter and doesn't have just a four-chord progression with intense violin or mandolin 'shredding' over it. His sound is very acoustic and mellow in comparison.
"Maybe everyone is a little hung over and ready to listen to some softer folk tunes," Heltai explained, with a laugh about why he thought his time slot worked so well. For him, getting to share the poster with names like Brandi Carlile, one of his favorite singer-songwriters who also performed at FreshGrass last year, or the Indigo Girls, who performed this year, is one of the best parts about it. It's an honor for him to be in the same lineup as them.
Sometimes during performances, when an artist tries to get the crowd to participate, it's like pulling teeth, but not for Heltai. He had the crowd participating with ease in combination with some witty remarks made by his supporting guitarist, Zeiger.
Two of his favorite songs to perform are "Not Eden" and "Anyone to Anybody." He explained they are a lot of fun to play, especially around the North Adams area, because a lot of people know the words and sing along, which was definitely evident at his performance. People all around were matching his words in harmony with the tune and clearly knew these songs.
One of the big things that helped Heltai in his career was the support from the Arts Management professors at MCLA. They not only taught him how to organize, market, and advertise himself, but also gave him the freedom while still in school to use his tools in the real world and go on mini tours instead of being in the classroom all the time. The goal is to be able to put what you are learning to use outside of a classroom, and Heltai was able to do just that.
Heltai doesn't see himself as a successful artist yet, saying, "We will see about successful," despite the fact he has performed at FreshGrass Bluegrass Festival, Kerville Folk Festival, Falcon Ridge Folk Festival and Ossipee Valley Music Festival. He has also worked as support for musicians such as Ghost of Paul Revere, Honeysuckle, Caitlin Canty, Upstate Rubdown, Frances Luke Accord and The Sweetback Sisters.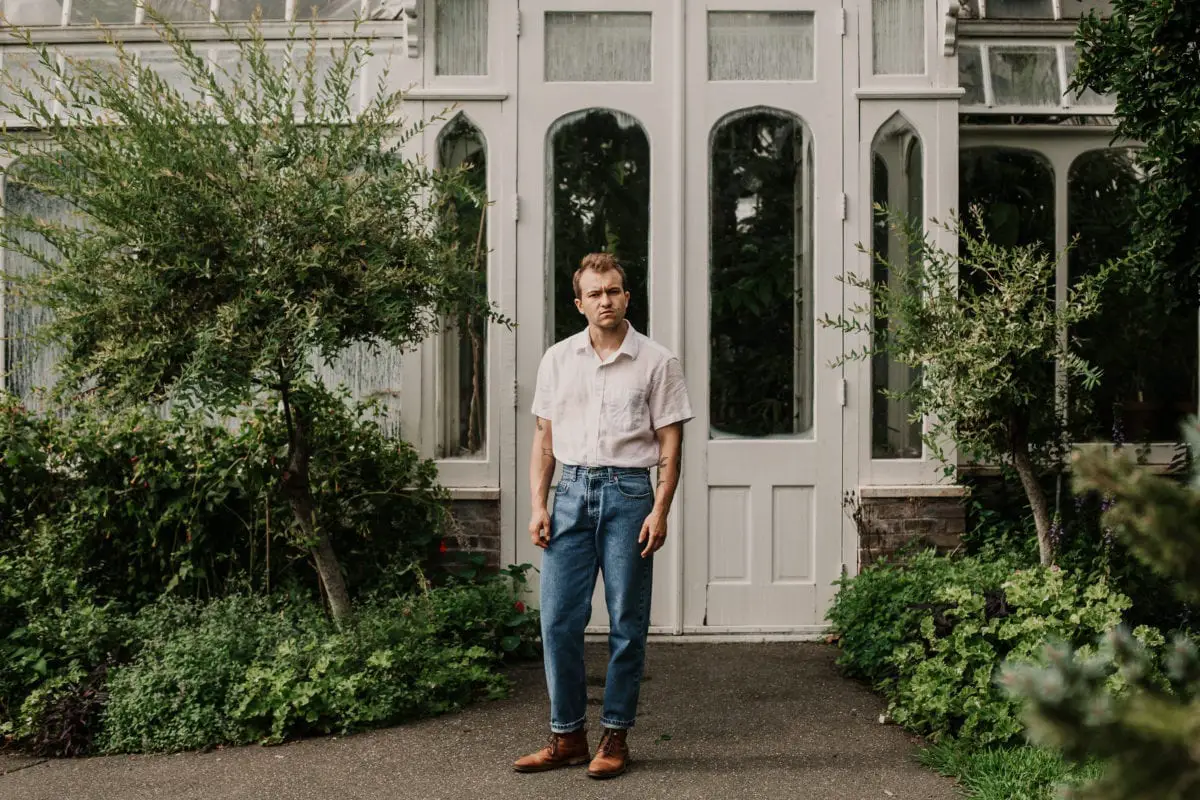 When asked what one of the hardest hurdles to get over is, Heltai replied, "Especially with the type of music I do as a singer-songwriter, I usually play solo, a lot of people just don't listen and that's okay." He explained as a solo artist you have to find the environments you work best in. Sometimes you aren't going to end up in the best environment, and people there won't care about your music. That's unavoidable, and it's okay.
From watching him at Stage C, it would be hard for listeners to not care about his music, because the crowd was hanging on every word.
Heltai plans to start recording his new EP in October and it will include his "Marching Song," performed at the FreshGrass Festival. His music and social media can be found on most platforms, under the name Izzy Heltai.
Article was originally published on The Beacon.