KeyBank Rochester Fringe has brought the band Massaoke from the UK for the US debut. The sensation of the international festival circuit brings the karaoke experience to the masses – complete with live band, on-screen lyrics, and audience participation.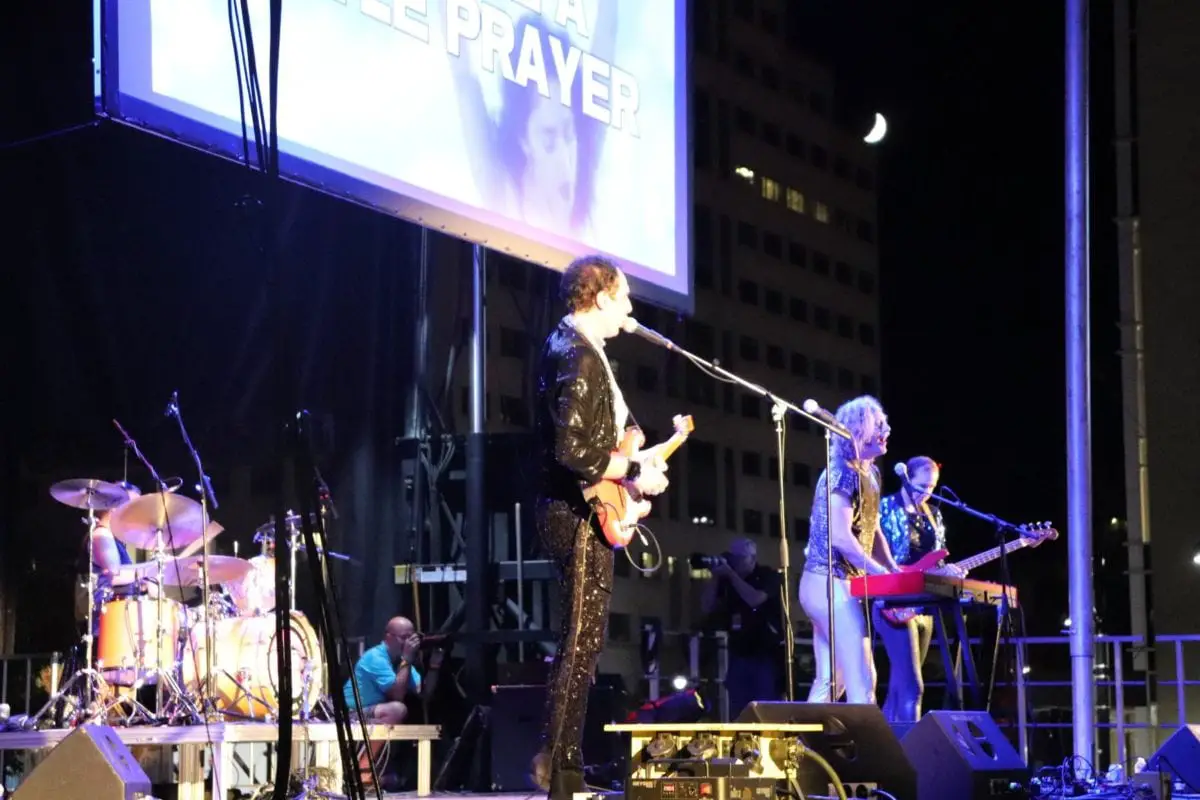 Downtown Rochester comes to life during Fringe: people are out and about and there's something to do or see on every street corner. But the main stage is at Parcel 5, part of the former site of Midtown Plaza on East Main Street. Thanks to a recent vote, parking is still free at meters on weekday evenings. But with record-breaking attendances every year, it was no surprise that I couldn't find a spot on the street and had to use one of several garages within walking distance.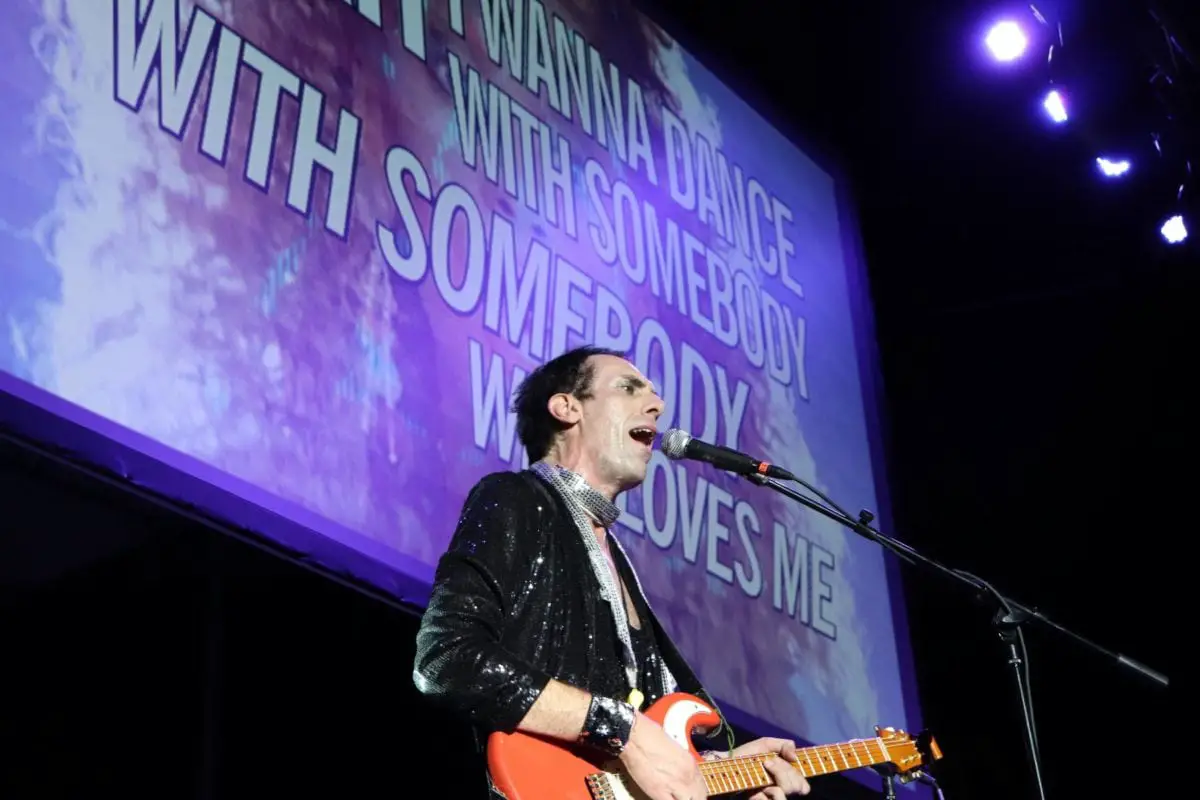 When I arrived on site Friday night, the party was in full-swing, with an audience of thousands between the stage and the lights of the Liberty Pole singing along to "Teenage Dirtbag" by Wheatus. While I'm not comfortable standing on stage to sing karaoke, I was quickly swept up in the excitement of the experience. I found myself setting down my camera and notebook several times to sing and dance along with the people beside me to favorites like Blink 182's "All The Small Things" and The Village People's "YMCA."
Massaoke led the audience in some themed medleys, some specific to decades or genres like 80's or disco. They also did a really fun guys versus girls sing-off with songs from Grease. In traditional karaoke, people can choose songs. Massaoke replicates this through having the audience vote by volume (for example, Blink 182 beat out Backstreet Boys on this night). They also have an app where fans can vote in polls, request songs, or ask for a shout-out.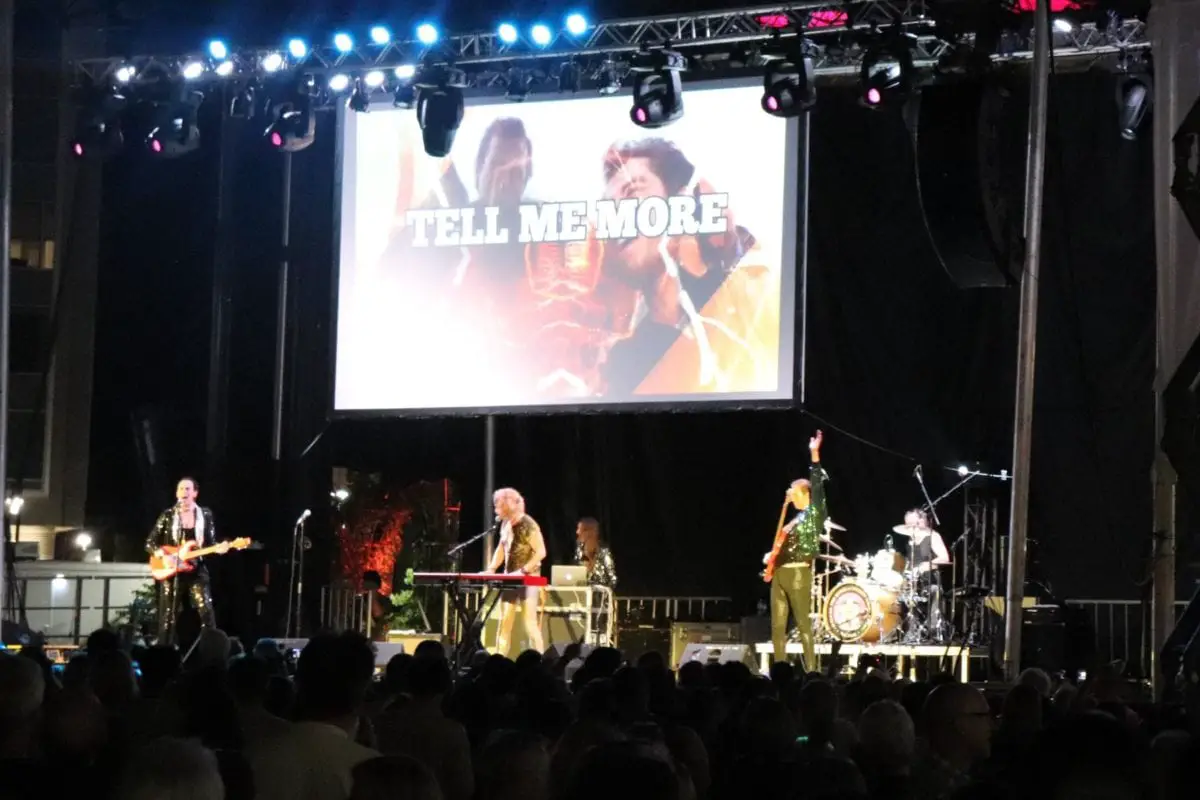 For those who missed last night's performance, there's an encore tonight at 8:30pm. It will be the last chance to see Massaoke before they head back across the Atlantic.
Parcel 5 is where the food trucks are stationed, so if you don't need to go far to grab a quick bite. Organizers have cordoned off an area where people can bring their own lawn chairs for the shows. There are also stadium-style risers to the side for those who opt not to bring their own chair.
All tuckered out from the show, I popped over to the Spiegelgarden at the corner of Main and Gibbs. The "pop-up urban lounge" is a great place to relax and enjoy refreshments. This is where you'll find the Immersive Igloo, the Cirque Du Fringe, and the Silent Disco. But it's also a place to relax between the 500+ events that occur during the 11 days Rochester Fringe. Grab some refreshments, then rally some friends for a game of cornhole, dominoes or connect four. Or pick up a pair of headphones and flop on a beanbag to enjoy the pedestrian drive-in – just like a drive-in but without the cars! While you're there, pick up some Rochester Fringe merchandise, pick up tickets at the box office, or just chat with the Fringe volunteers about upcoming events.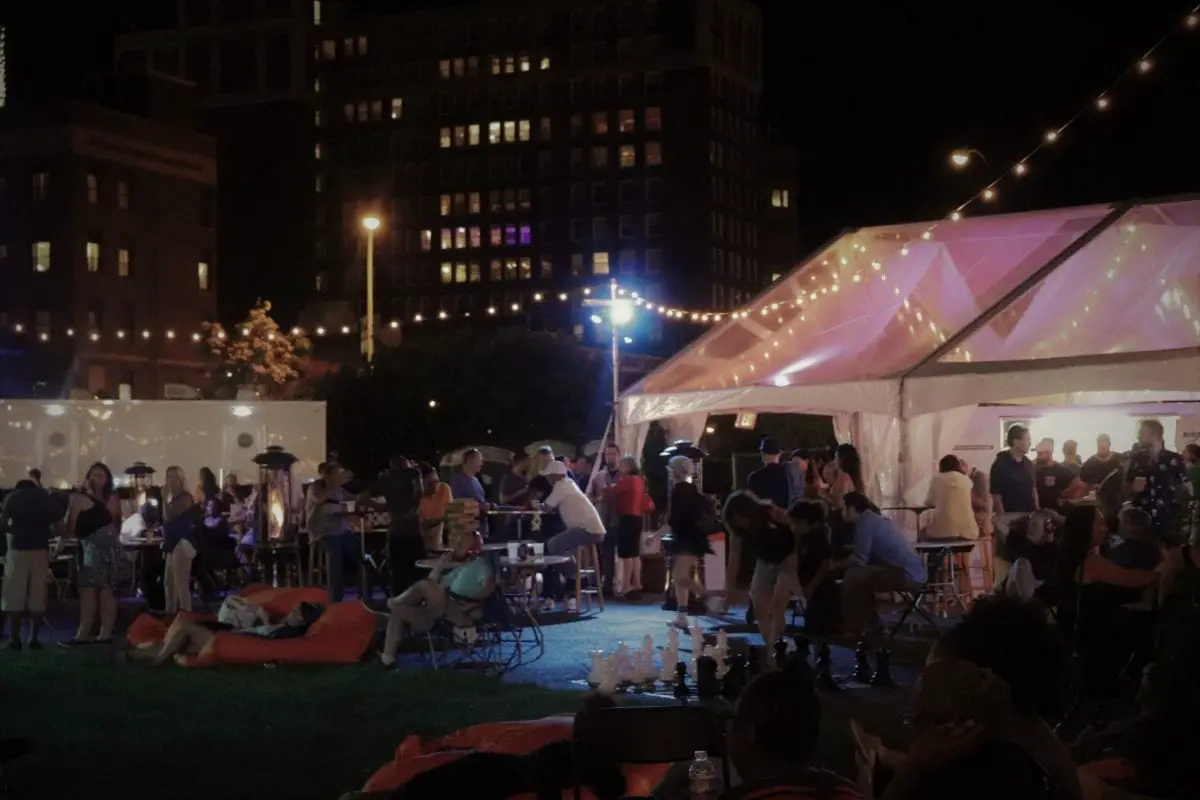 Check out the NYS Music preview of some of the music shows this weekend, and head over to the official rochesterfringe.com website to search for events by type, day, and/or venue. Rochester Fringe runs through Saturday, September 22. Stay tuned to NYS Music for more coverage and next week's preview.