On day two of the second annual Cobblestone Live music festival, three-fourths of Buffalo's own groove-rock powerhouse, Aqueous, joined me amidst the celebration of music and art. Dave Loss (guitar/vox), Evan McPhaden (Bass), and Rob Houk (Drums) sat down to discuss their incredibly busy summer thus far, coming home to Buffalo, their new studio album, Color Wheel, and their upcoming, and most extensive fall tour yet.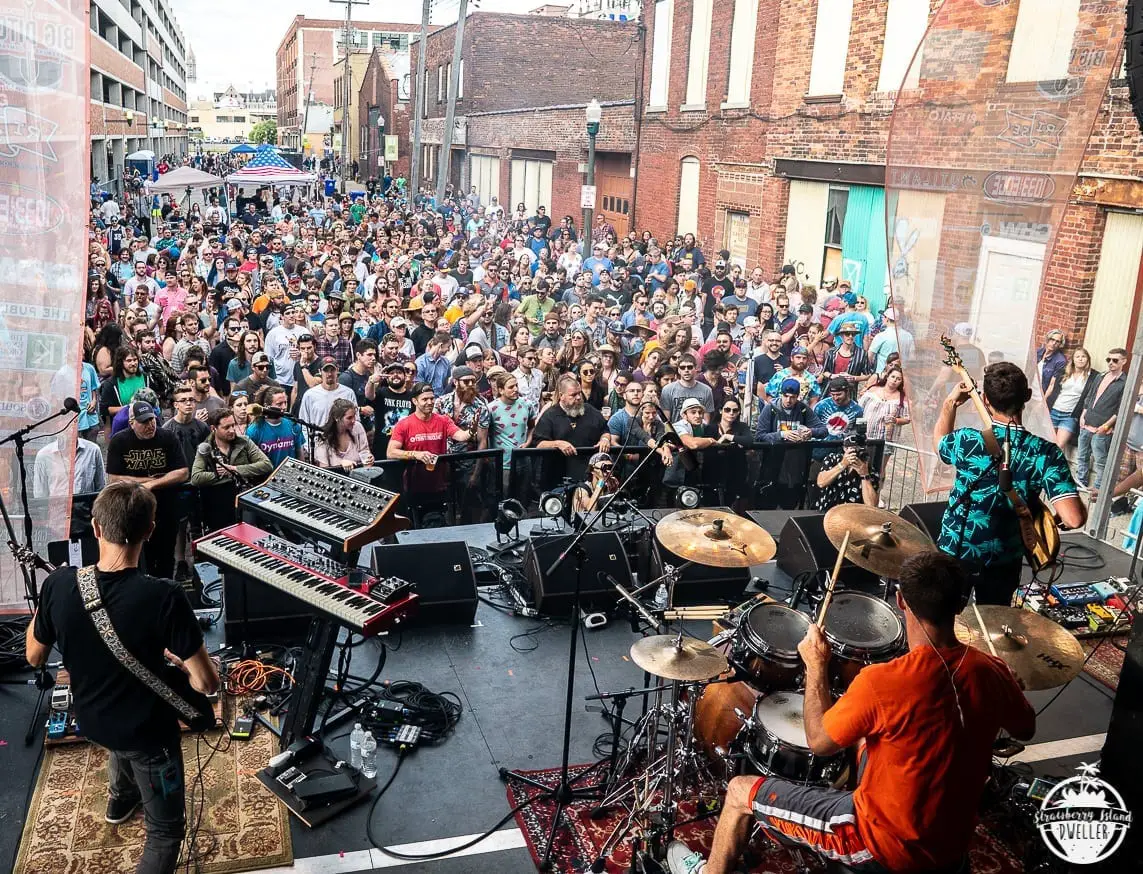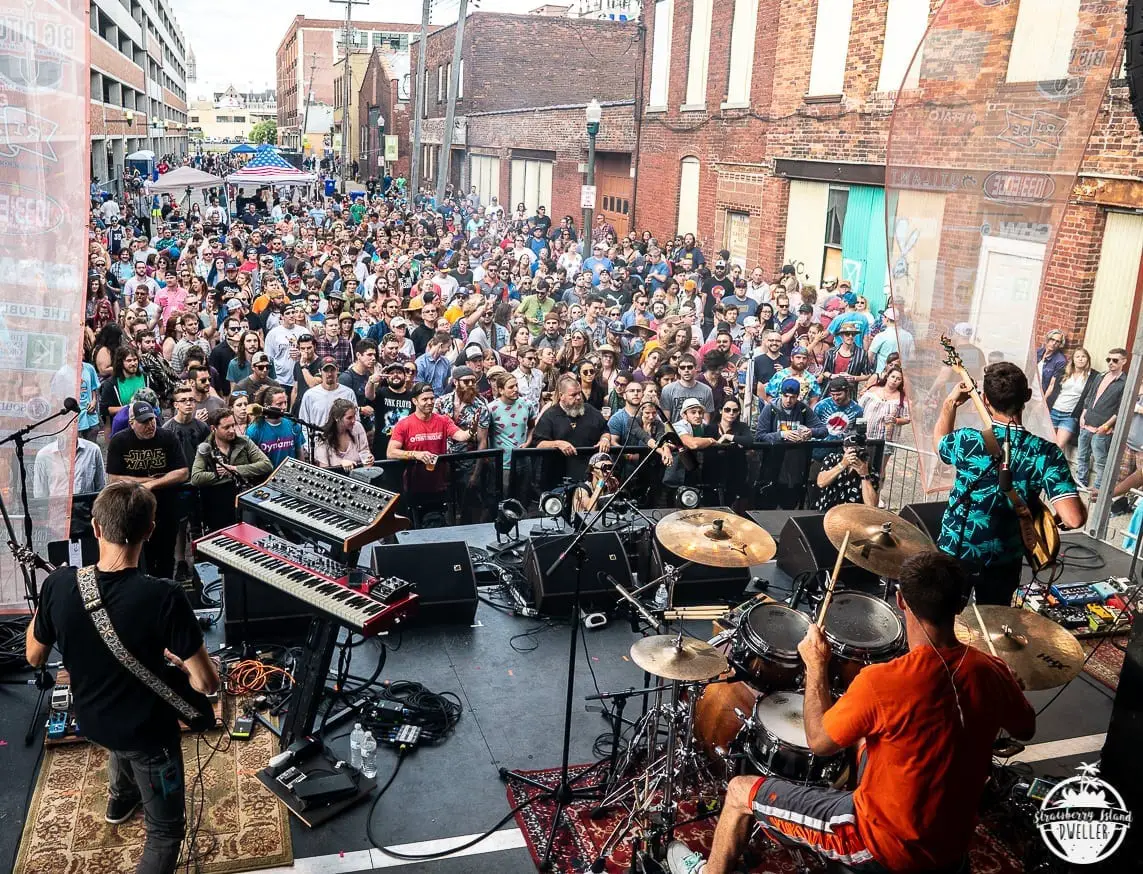 Andy Hogan: Cobblestone Live is obviously a homecoming for you guys, but you've had quite the summer away from Buffalo, so far. Between Summer Camp, Mountain Music Festival, Disc Jam, Electric Forest and Peach, what have been some major takeaways from the tour?
DL: One of the bigger highlights I think was being able to sell out The Bluebird Theater.
RH: That was a huge highlight of the summer. I think a good rule of thumb is never expect to sell out, and when you're not in a hometown scenario, you never know what's going to happen.
AH: But in Denver, that's kind of just the scene, right? People just get out and go to see music.
RH: I feel like it's become a second home to us. The response to music out there is just something you don't see…like, every night there is just a banging show.
AH: And you see those weird kind of pockets even locally, right? Ithaca, for example, has tons of people getting out to see music on a Friday or Saturday night. Where else do you guys see that?
DL: Burlington, VT for sure.
RH: Omaha!
DL: Yeah! Omaha, Nebraska we've had three really good experiences. Once with Papadosio, and twice at the Reverb Lounge.
RH: People go nuts in Omaha…they throw down.
AH: Coming back to Buffalo for Cobblestone must be a special occasion. Particularly for you, Dave and Evan, having grown up here. To see this area transform, could you have imagined this would be happening even a few years ago?
DL: No. Even the whole city in general from ten years ago has seen such growth in a positive way. Like you said, this whole area was not a thing, the whole Canalside area was not a thing, so it's really nice to see all of this happening.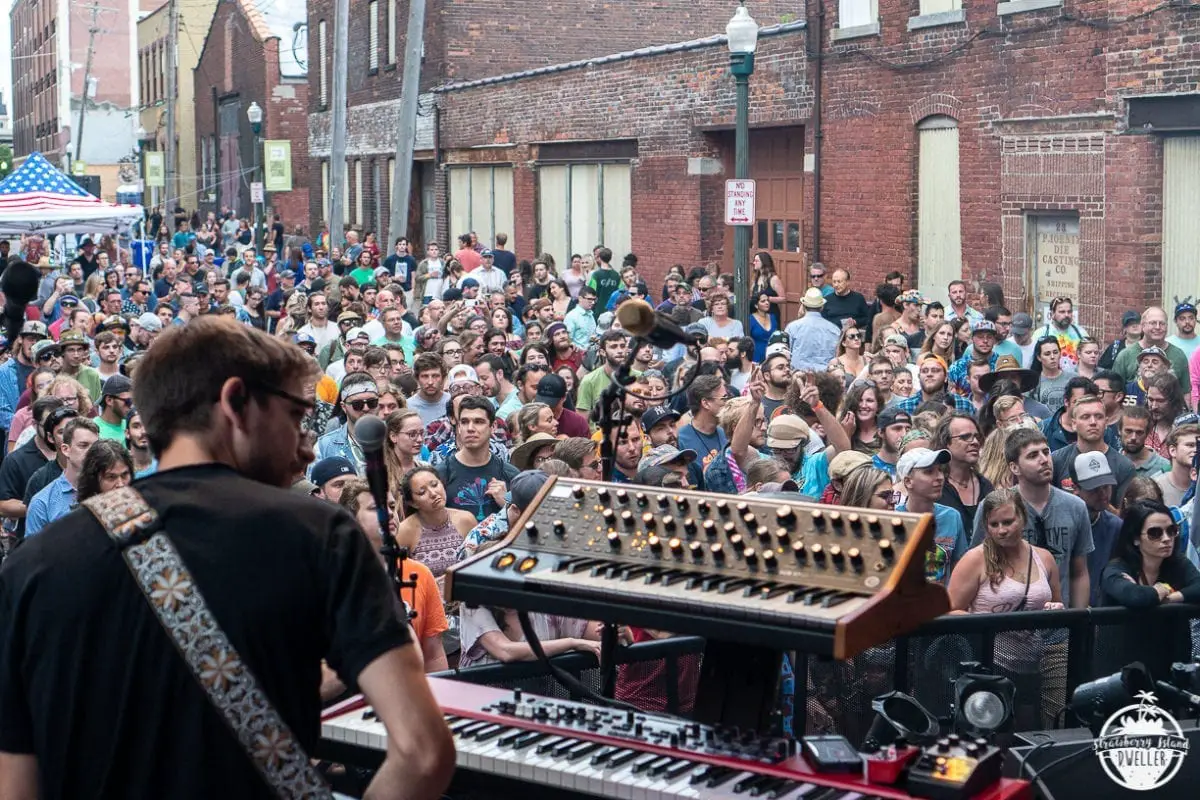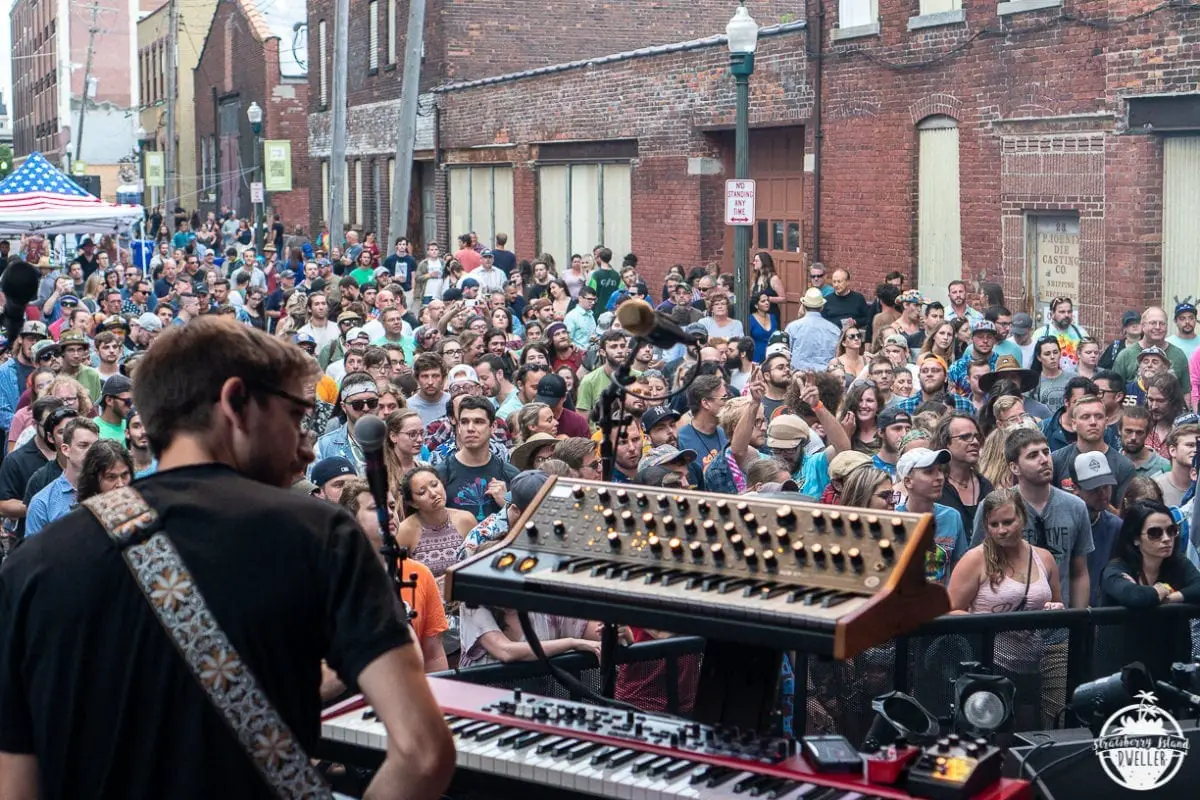 AH: From what I read online, your first time ever playing down here was not too long after Iron Works opened in 2014…is it safe to say Iron Works is your favorite spot around town?
DL: It was definitely a huge place for us to continue to grow in the city. Josh [Holtzman] obviously runs it, and he's our homie so it's been really nice. Even more than that, it's helped bring a lot of great music into the city…a lot of other acts that hadn't really been coming to Buffalo prior to it being open.
RH: It's a good spot for a mid-level band…they treat you like a king. It's not just a great spot to play, they also understand what it's like to be on the road. At the end of the day, when you treat your musicians well, they're going to play better, your patrons are going to be happier…it works all around.
EM: It's definitely a music venue for musicians. Josh actually used to manage us and would come on the road with us. So he's seen all the venues we've been to and knows exactly what he wants for Iron Works.
AH: Now, there's something new in your live set that I noticed last night. I saw that both you (Dave) and Mike [Gantzer] are now using PRS (Paul Reed Smith) guitars. How does this affect you sonically?
DL: Haha, he's finally seen the light! I love those guitars. What's cool about his, and mine does it too, but you can coil tap. So there are two humbuckers on the outside that can go between single and humbucker, then there is a single coil in the middle. Plus it's a bolt on neck, all that adds that like Fender Stratocaster snap that you can get. So he can still get that single coil, fatty-strat kind of sound with that guitar, but he can still get the rippin' leads with the humbuckers.
Shortly after this interview, Aqueous announced both Mike and Dave are now officially endorsed by PRS guitars.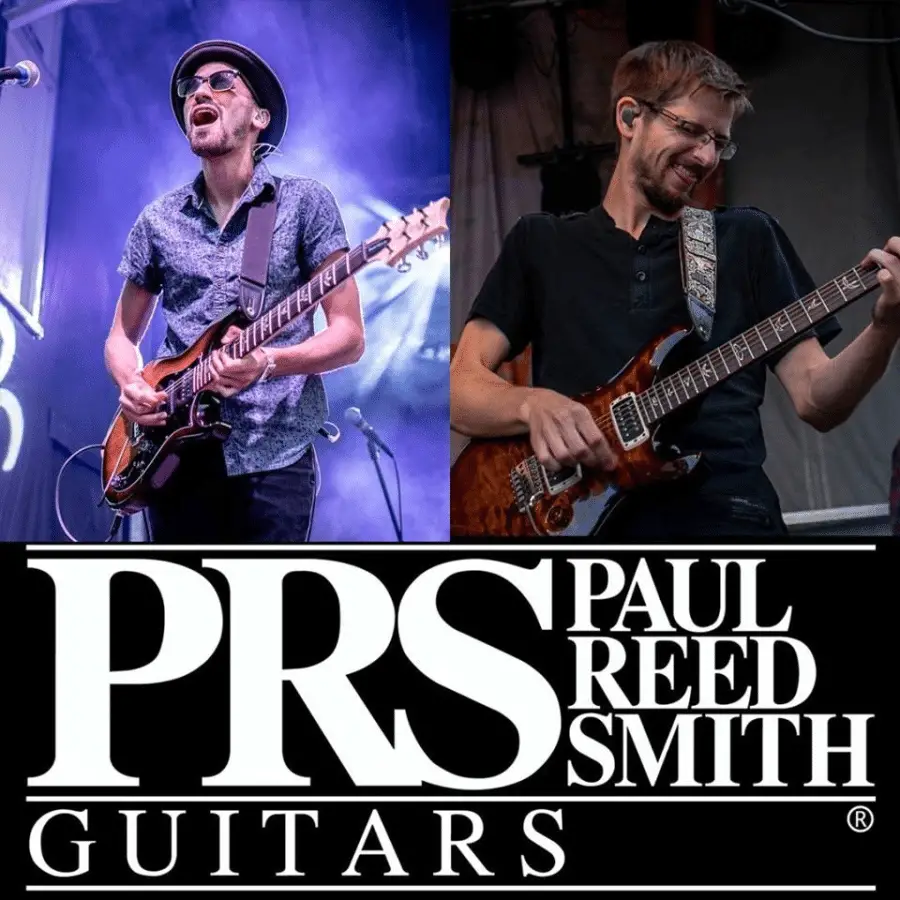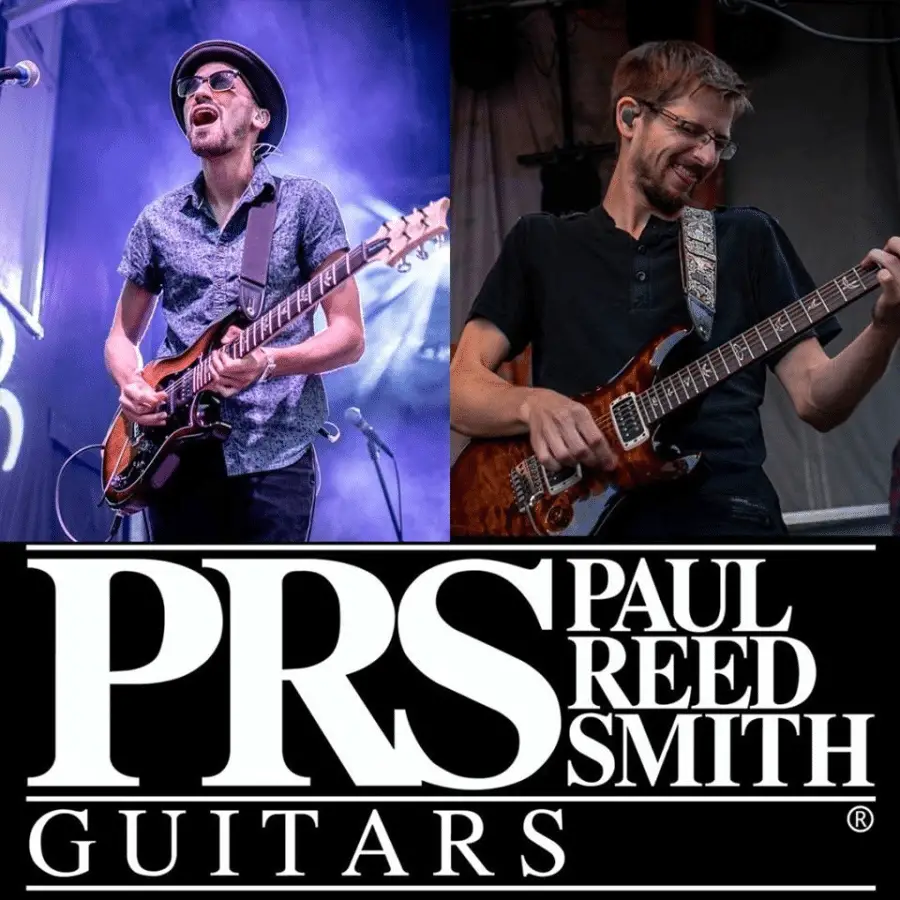 AH: Evan, while we're on the topic of gear, what can you tell me about your bass?
EM: It's made by a Polish company called Mayones. Our friend Ryan has one, and I got to play it for a weekend and I fell in love with it. It's deep, but still bright at the same time. I run it through a TC Electronic Blacksmith…I think it's 1600 watts, which is, a lot. I also have a 6×10 Ampeg Cabinet.
AH: Rob, I don't know anything about drums, but I am curious what kind of kit you play; what are your preferences?
RH: My kit is a Gretsch Renown Maple with a Pork Pie Lil' Squealer Snare, which is also kind of weird because I play a 12" snare as my primary. Cymbals, I break them so often that I just try to find something that sounds good, usually used.
AH: It's funny, most drummers will tell you they prefer used cymbals. Like in the Phish documentary, Bittersweet Motel, Jon Fishman has a room just filled with old, somewhat beat up cymbals.
DL: I randomly watched that clip the other day for some odd reason!
RH: Yeah, some of that stuff really builds character. Like having dirt, and just the grit and oil that gets on them. Some drummers like to clean them until their just shiny all the time…I don't know, I think that might do them a disservice — that metal is there to develop, it's part of your sound, part of your tone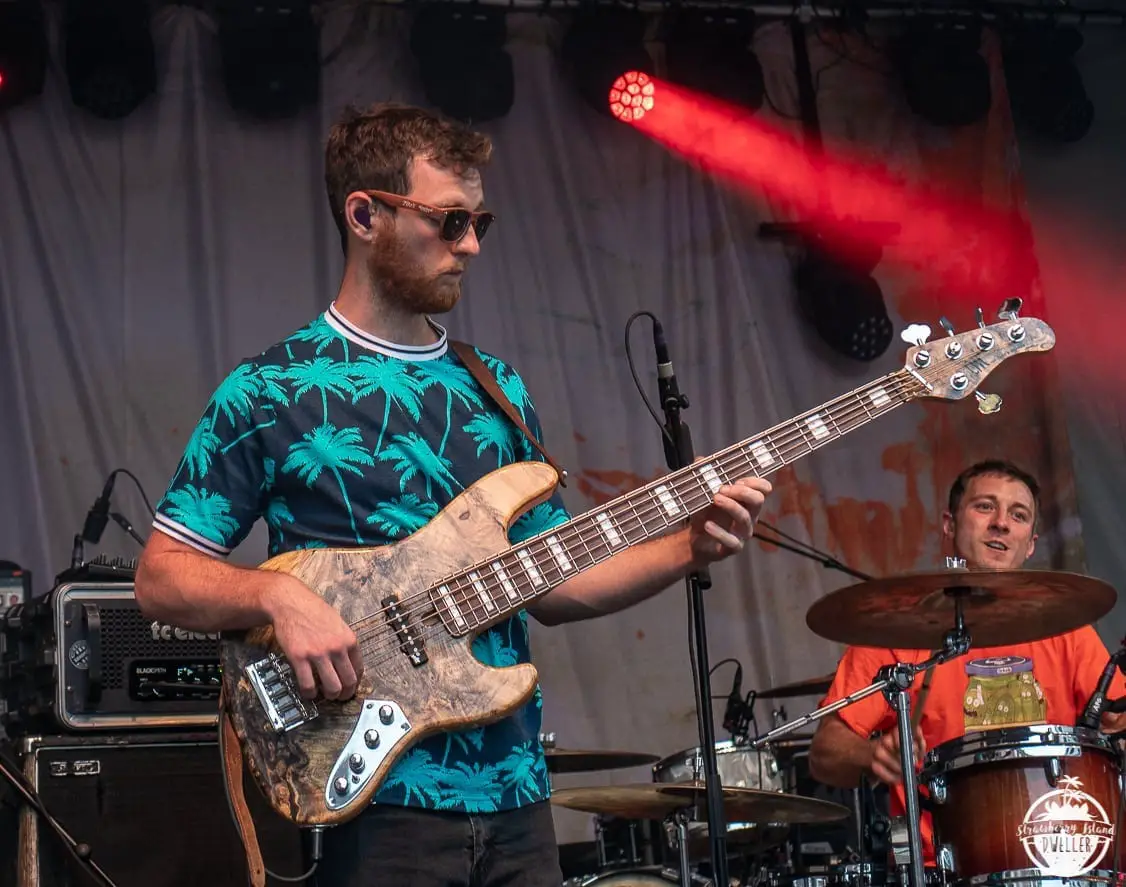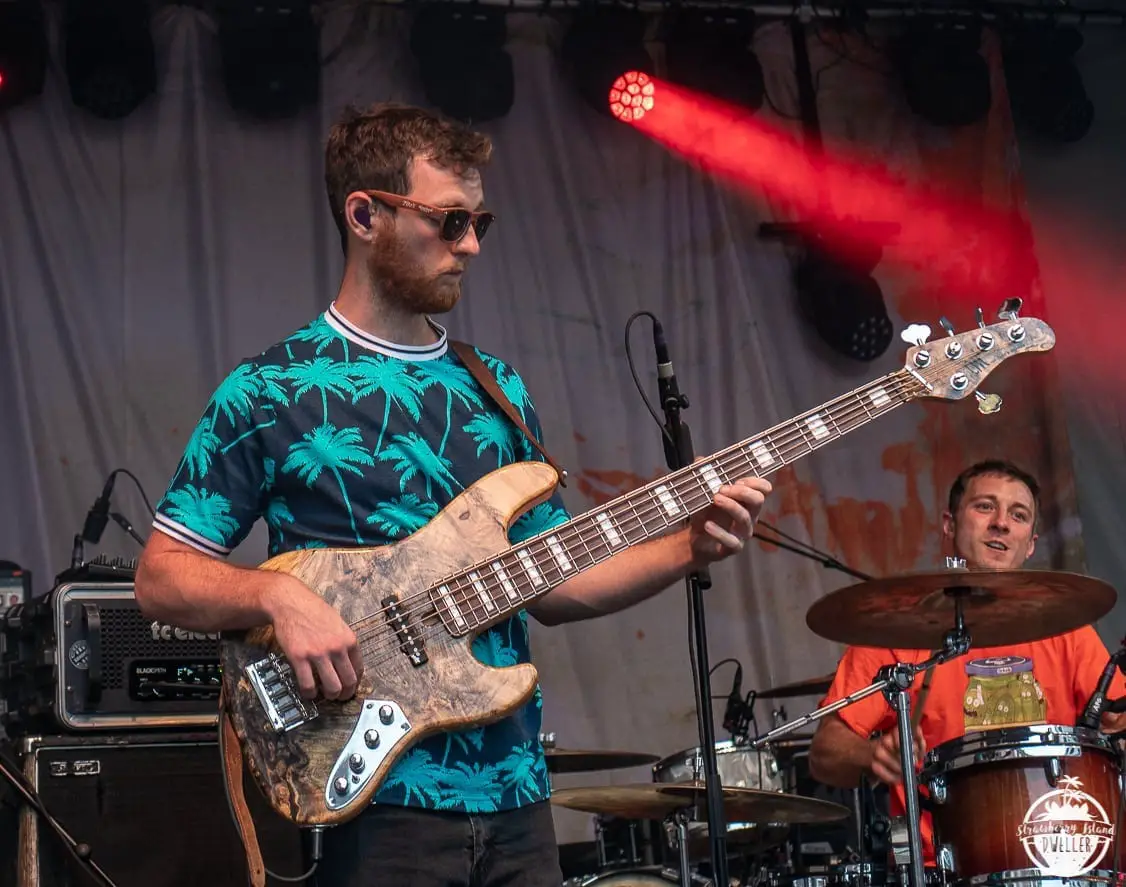 AH: Now the new album [Color Wheel] will be your first studio album since the Best in Show EP. You guys recorded at GCR again, right?
DL: Yep, with Justin Rose.
AH: When I had Mike on the podcast, he had said that you guys studied a lot of musicians and artists, not only their music, but also the way they actually recorded. Who were some of those artists?
DL: Steely Dan was always a huge influence.
RH: I think we were also looking at some late 90s hard rock albums…some Incubus type stuff.
EM: Even pop material, as well. I feel like in albums in the past, the way we mixed background vocals were kind of loud. I feel like on this one we had more of a lead singer kind of sound. The Beatles, for example, do a lot of very full harmonies that are always upfront.
DL: Yes! I always love listening to The Beatles before we go into recording…there's so many interesting mix choices, tones, ect.
AH: Well in addition to the new album, your fall tour is coming in quick. Is this the biggest headlining tour to date?
DL: Yes — we're really excited. We have a lot of great support on it too; Mungion, Heavy Pets, Goose, and Elm.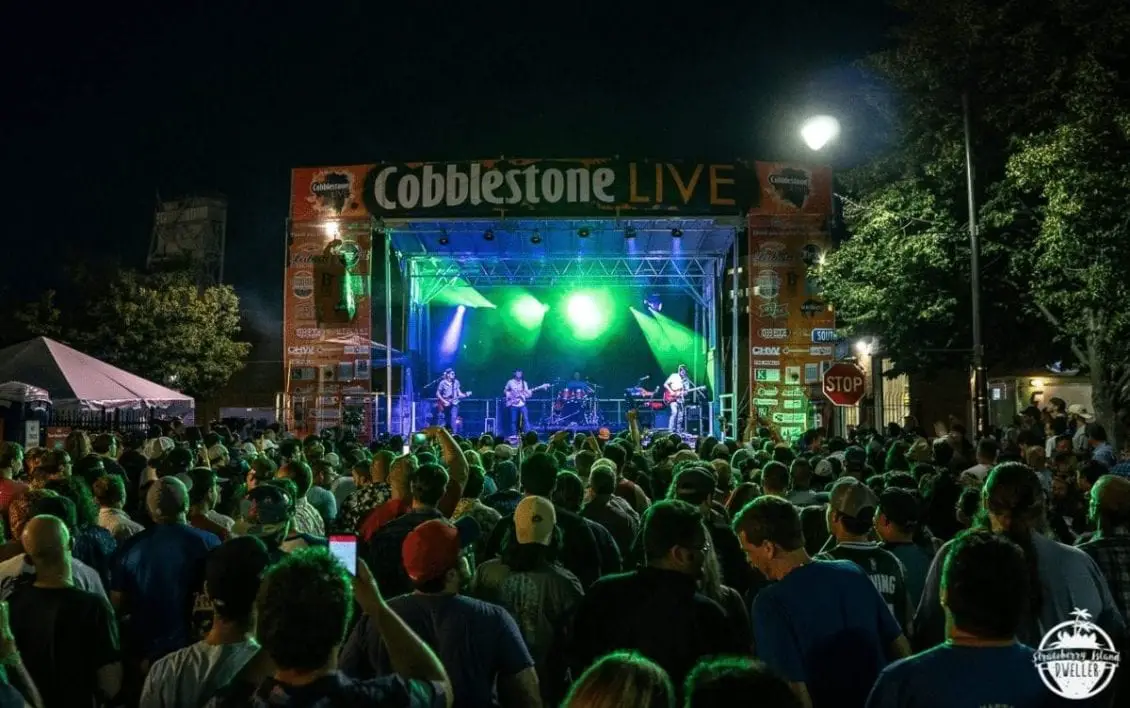 AH: Super exciting. I saw that September 7th you guys will be back at the Utica Brewery with moe. What an honor to play with them, and all these bands you get to play with.
DL: Yeah doin' another one with them and getting to play with Umphrey's again in October.
EM: I think the last couple of years, we've been very lucky to be put where we have been…and we're very grateful.
Aqueous kicks off their fall tour Friday, September 7th in Utica, NY with moe. at the Saranac Brewery. For tickets, all of Aqueous' fall dates, and to pre-order their new upcoming studio album, Color Wheel, visit aqueousband.com.