The Magpie Salute is riding a wave of popularity following a busy spring and summer touring with Gov't Mule and the Avett Brothers along with several well-received headlining and festival gigs. Sunday night the band rolls into The Space in Westbury in support of their debut release, High Water I.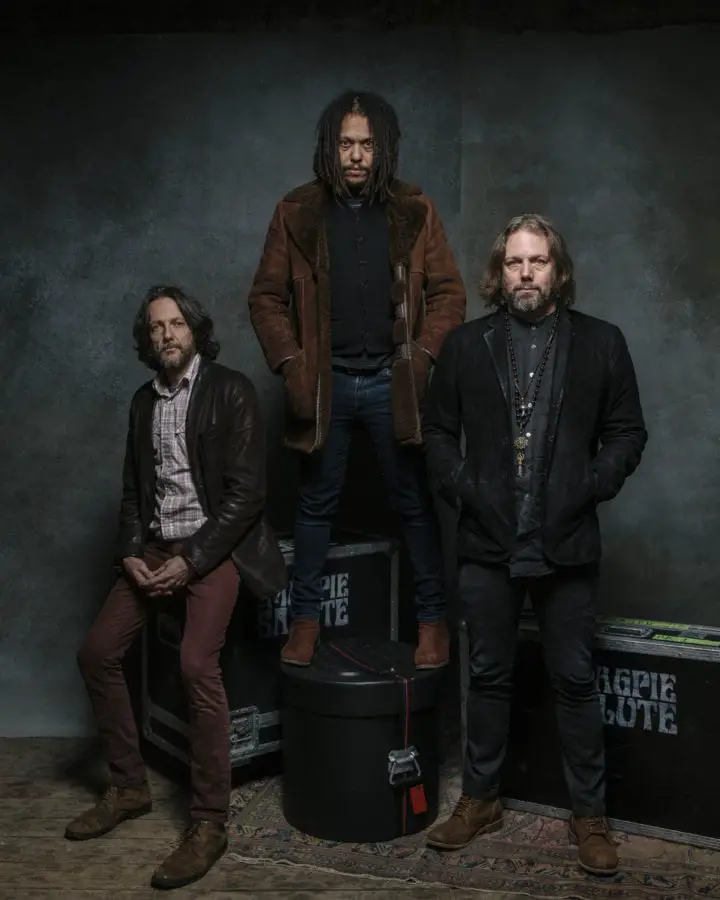 The band brings together three core members of the Black Crowes – guitarists Rich Robinson and Marc Ford and bassist Sven Pipien, along with drummer Joe Magistro, keyboardist Matt Slocum, and singer John Hogg. They first began collaborating in late 2016 and spent most of 2017 on the road perfecting their sound.
The band has a catalog of over 200 songs in its repertoire, a mix of covers, Black Crowes songs and original Magpie Salute material and has quickly gained a reputation as an explosive live act. Robinson describes the renewed relationship with his former bandmates:
It's the recontextualization of playing with one another. When I was putting this thing together, I was thinking about how even though we may not have played for almost a decade, it just comes back immediately. The chemistry is unexplainable. Of course, I'm the same guy who played with the Black Crowes and wrote all of those songs, but this is a different context for myself, Marc, and Sven. It's the convergence of three different worlds and eras for me. We're all here together in this one place. Simultaneously, it's amazing for Marc and Sven to play with Joe and Matt and John to be in the middle of it all. For me, that was really cool to witness. This is what I wanted to do.
Tickets are still available for the Sunday show at The Space at Westbury. General admission tickets are $25 and reserved seating is $35. Following Sunday's show, the band heads to the Canadian Maritimes to perform at the Harvest Jazz and Blues Festival in Fredericton, NB. For ticketing information and tour dates, visit the Magpie Salute website here.
Listen to "For the Wind" from High Water I below: