It's that time again! Time to get packed and head out for Curveball! Phish's 11th music festival is being held this weekend, August 17-19 at Watkins Glen International Raceway in Watkins Glen, NY. This will be the third festival held at this venue, and it is sure to be as over the top & extravagant as SuperBall IX & Magnaball.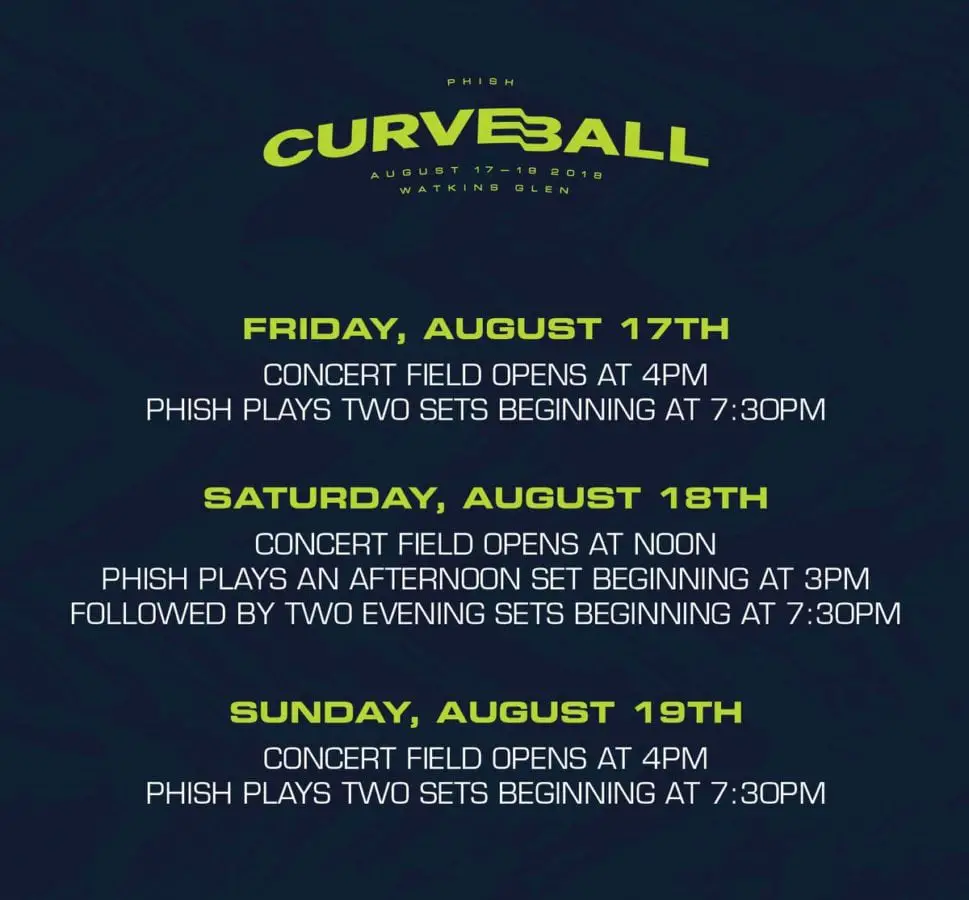 Over the last 30 years Phish has developed a large and loyal following, and the 2018 summer tour leading into Curveball has fans ready for an incredible festival experience that only Phish can provide. Summer tour kicked off in mid-July in Stateline, NV, and altogether the band has hit nine venues, playing 2-3 night runs at some of the largest venues in the country. Among many highlight was the return of Hot Chocolate's 'You Sexy Thing' throughout the band's third night in Alpharetta, GA, plus three versions of "Tweezer Reprise" at the final night before Curveball at Merriweather Post Pavilion in Columbia, Maryland. 
The much anticipated Curveball festival has sold out, selling 60,000 tickets and maxing capacity at the raceway. If you are heading into Watkins Glen, find updated travel info through the festival website, as recent rains have caused road washouts and closures throughout the region. The Schuyler County Sheriff's Office has announce some road closures around Watkins Glen International to help control the incoming traffic for the festival. Read more information on specific traffic routing via WENY.
In preparation for the festival, fans should make sure to bring their rain gear! The venue has been receiving a healthy dose of rainfall, but we all know that a little petrichor isn't a bad thing! All things are running on track for the event despite the weather and the show will go on as scheduled, and a source has shared that the ferris wheel is up and ready to rock!
Among the many things to look forward to at Curveball are the Runaway Jim Memorial 5k on Saturday, the Curveball Wiffle®Ball Free-For-All which takes place on Friday at 12 noon, Saturday at 9am and Sunday at 10 am, and a cornhole tournament also held all three days. There will be dozens of food vendors in and out of the festival grounds, as well as a farmers market, and a farm to table restaurant on site called Farmhouse.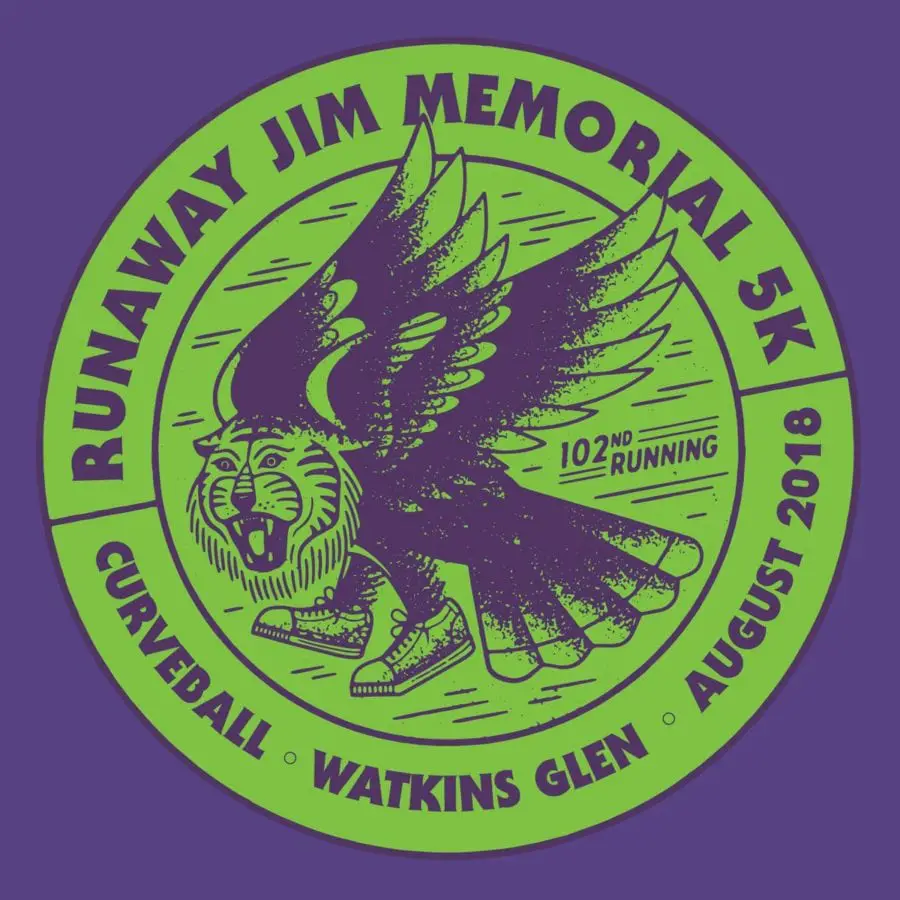 The water program is also returning to Curveball. The WaterWheel Foundation will have limited edition Nalgenes for sale in conjunction with Reverb and there will be several water refill stations around the venue to make sure fans stay hydrated throughout the weekend.
And for those who need to ship something home, Phish has you covered, and they also want you to write to your mother! They'll be giving away Curveball postcards all weekend long on site, while supplies last. Since Curveball will be something to write home about, an official US Post Office will be on site to send both your postcards and merch – just bring your own packing supplies.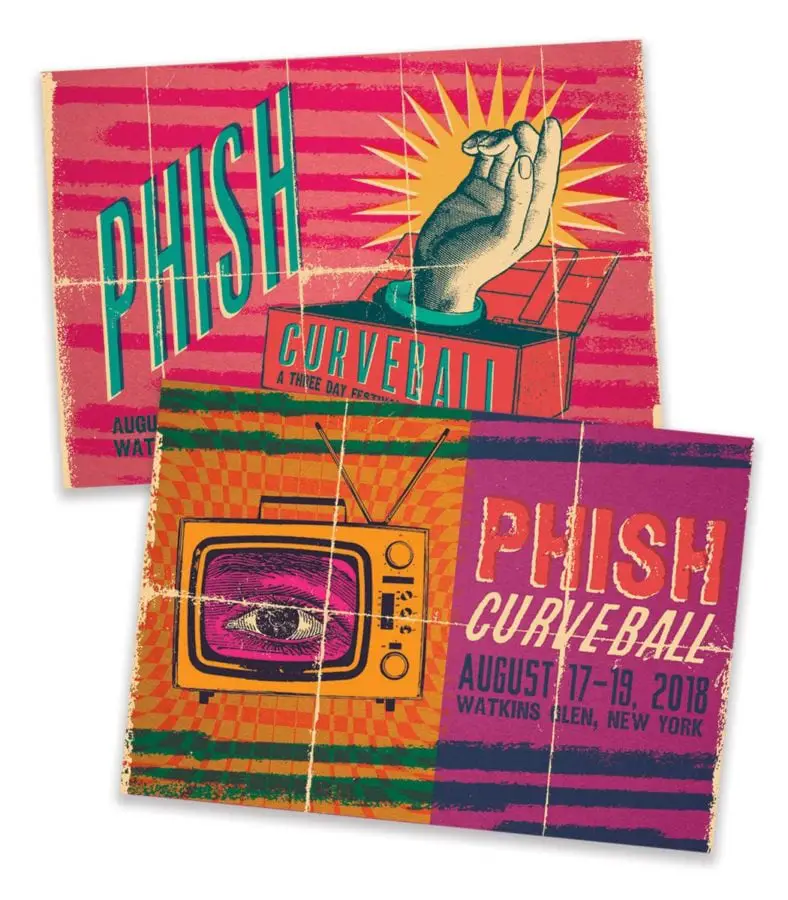 The JEMP Records Store will have a series of releases over the course of the weekend, including a vinyl edition of 1997 live album Slip Stitch and Pass, the accompanying poster by Drew Millward, as well as Phish photographer Rene Huemer's photo print sale.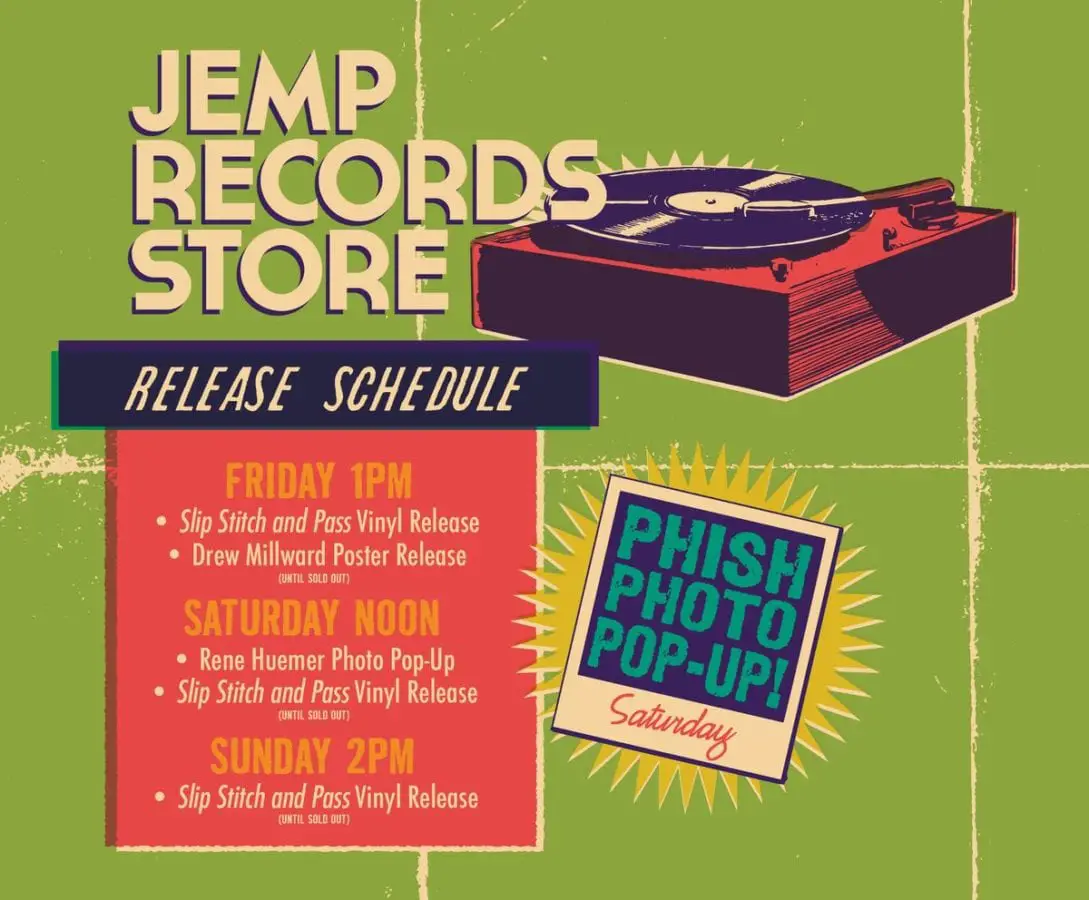 The Bunny will once again serve as the festival's radio station throughout the weekend, with three episodes of "From the Archives," hosted by archivist Kevin Shapiro and offered a dive into Phish's catalog. Episodes will air on Thursday at 10pm and on Friday and Sunday at 3pm. Tune into The Bunny on SiriusXM Radio channel 29 or at LivePhish.com.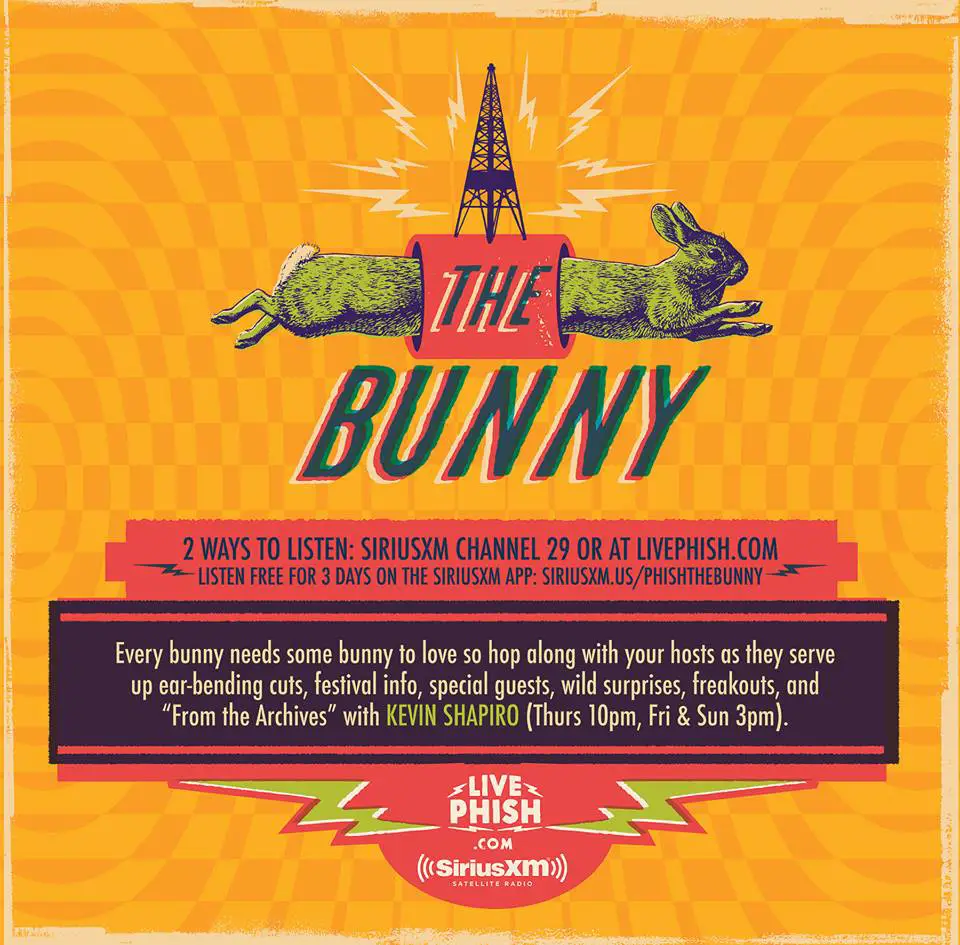 Can't make it to Watkins Glen? Order the webcast at livephish.com, either for a single day or the entire weekend and enjoy Couch Tour! Stay tuned to NYS Music on Instagram, Twitter and Facebook, and look for daily reviews and photos starting on Saturday!.