A taste of New Orleans comes to Albany when John Gros Band and Swatkins and the Positive Agenda take the helm for Funk Night in Albany on Thursday, Aug. 16 at Parish Public House.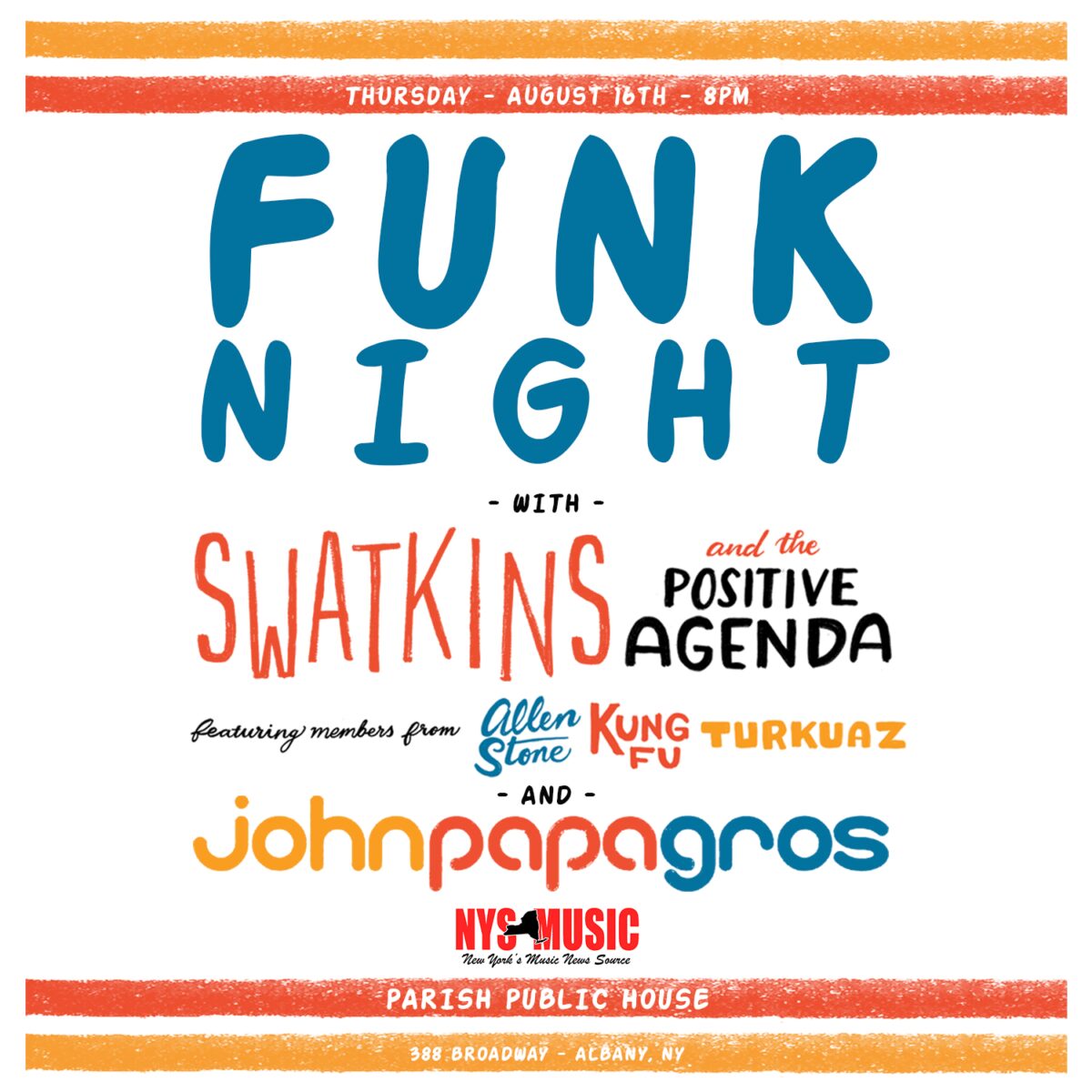 A native of New Orleans, John "Papa" Gros has spent more than a quarter-century championing the music of the Big Easy, and is best know for his band Papa Grows Funk. With a bevy of genres at his disposal – New Orleans funk, rock n roll, jazz, blues, Americana, pop and rock, Gros will combine these styles into a genre-bending gumbo while paying tribute to his influences and pushing ahead into new territory. Much like his New Orleans forefathers Allen Toussaint and Dr. John, Gros is a proud local who carries on the tradition of New Orleans music, honoring its past and helping to shape its future.
Swatkins, a joyful prophet of positivity, joins with The Positive Agenda for feel-good funk made by and for real human beings. Steve Swatkins makes raw, fresh soulful music without relying on computers or backing tracks and is a master of the talkbox, the old-school analog effect using his larynx to shape the sound of his keyboard synthesizer sent through a vinyl tube. Think about "California Love" for a moment and combine that with a throwback dance party with a killer live band playing the deepest grooves imaginable – now you've got a taste of what The Positive Agenda is all about.
John Gros Band will take the stage at 8:00 p.m. on Thursday, Aug. 16 with Swatkins and the Positive Agenda following around 10:30 p.m. Tickets are $15 advance, $20 at the door. More event info can be found here.