The Riverboat Bar announced their Summer 2018 Live Music Series. The fourth-annual live music series in Alexandria Bay, features national touring bands from around the Northeast — heavily focusing on promoting original music. There will be a total of 25 bands performing throughout the series — 14 returning and 11 new bands will make their debut. Most of the shows are free to attend.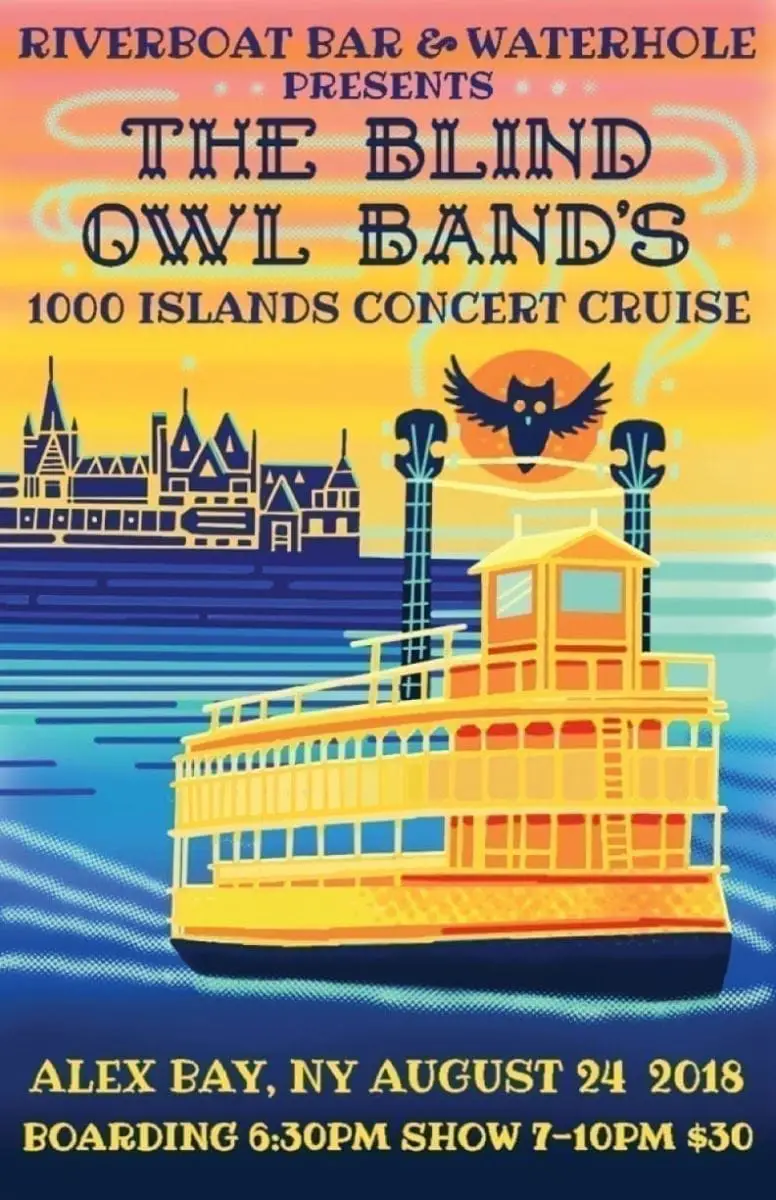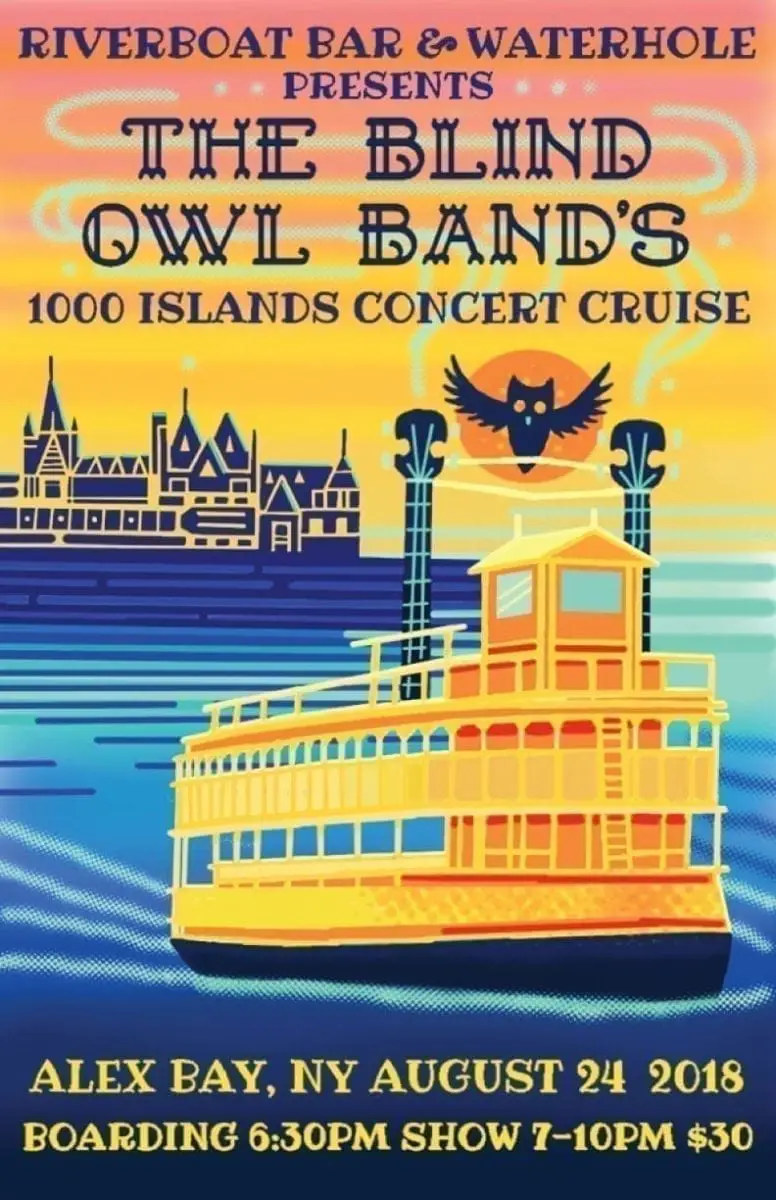 New this year will be a 1000 Islands concert cruise boat tour party. On Friday, Aug. 24, The Blind Owl band will perform two sets on the water from 7 p.m. to 10 p.m. The show will take place on one of Uncle Sam's tour boat. This will be a ticketed event. Afterward, Folkfaces are set to play an afterparty at The Riverboat Bar.
This weekend to close out June, Wild Adriatic performs Friday and Mike Powell & The Black River is to play Saturday.
July's bands includes: Aqueous; Broccoli Samurai; Formula 5; Funktional Flow; Balkun Brothers; The Melting Nomads; Chris James & Mama G; and Let's Be Leonard.
August's bands include: The Old Main; The Northmen; and Adapter. Then coinciding with Alex Bay's annual 10-day Bill Johnstons Pirate Days event, The Riverboat Bar booked Nina's Brew, Gang of Thieves, Quantum Cosmic (featuring members of Annie in the Water, Lord Electro, Knot Dead and Raisin Head) and Barroom Philosophers.
The Riverboat Bar is located at 15 Church St., Alexandria Bay, NY
Friday, June 29 — Wild Adriatic
Saturday, June 30 — Mike Powell & The Black River
Friday, July 6 — The Melting Nomads
Saturday, July 7 — Balkun Brothers
Friday, July 13 — Funktional Flow
Saturday, July 14 — Let's Be Leonard
Friday, July 20 — Aqueous
Saturday, July 21 — Chris James & Mama G Band
Friday, July 27 — Formula 5
Saturday, July 28 — Broccoli Samurai
Friday, Aug. 4 — The Old Main
Saturday, Aug. 5 — Adapter with special guests The Northmen
Friday, Aug. 10 — Nina's Brew
Saturday, Aug. 11 — Quantum Cosmic featuring members of Annie in the Water, Lord Electro, Knot Dead and Raisin Head
Friday, Aug. 17 — Gang of Thieves
Saturday, Aug. 18 — Barroom Philosophers
Friday, Aug. 24 — Blind Owl Band (Uncle Sam's Boat Tour Party)
Friday, Aug, 24 — Folkfaces (Blind Owl Band afterparty)
Saturday, Aug. 25 — To be announced