A group of fresh faces by the name of FLOTUS are taking over the Syracuse, NY music scene. FLOTUS, consisting of guitarist and vocalist Eric Thompson, keyboardist Ryan McKeown, bassist Blake Trexler and drummer Sean Ferguson, took home the glory at an annual Battle of the Bands competition held by Orange Music Group (OMGSyracuse) at Syracuse University.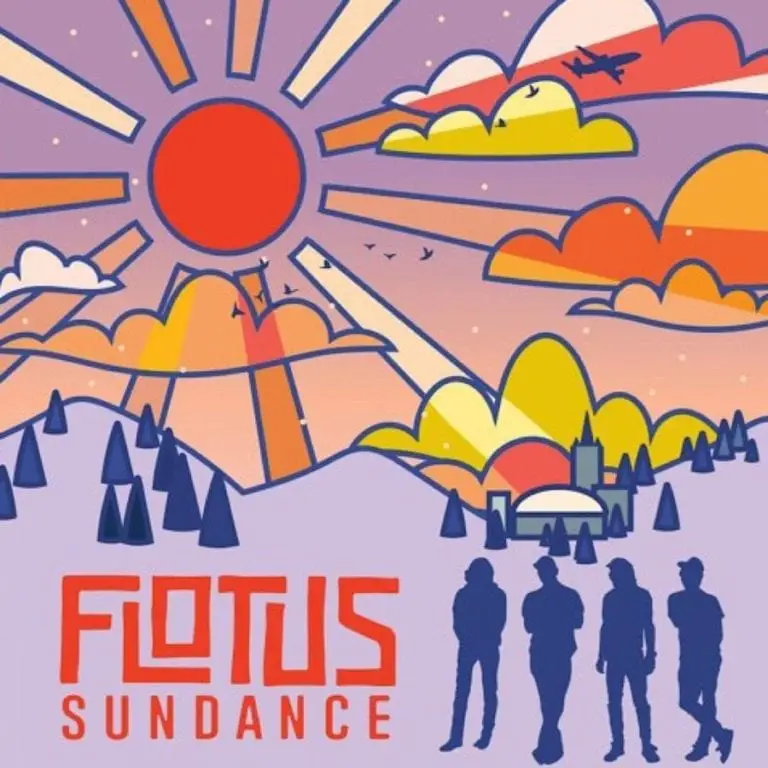 This landed the group 6 hours of free recording time at SubCat Studios in downtown Syracuse. With this prize, the group has launched their first EP, Sundance, which is available for listening on Spotify and iTunes. FLOTUS has also just dropped their first ever music video, "Swim To Me," which is linked below. This video is fun for the summer and features bright, bold visuals, with vocalist Eric Thompson shot singing along to the tune. 
Brianna Skelly: Hi, guys!! How are we doing here? 
FLOTUS: Hey, it's going good!! It's great to be talking to you.
BS: Great, it's wonderful to become acquatinted with you all. Now, I've heard that the name "FLOTUS" was inspired by Michelle Obama's Twitter handle. Would you mind telling me more about that? 
Blake Trexler: Yeah, of course. Well, the guys and I were messing around at practice one day, just tossing names back and forth and FLOTUS was thrown into the mix. We liked it. It's actually become a running joke between the band. We like to switch up the acronym at our shows. Keeps things interesting. 
BS: That's so unique! So, how did the four of you meet? 
Sean Thompson: Well, we're all music majors at Syracuse University, so we all happened to meet by chance in a class, but Ryan and I went to the same high school. 
BS: That's amazing. What are your majors underneath music? Are you all majoring in performance or something different?
Ryan McKeown: Eric and I are sound recording technology majors. Blake and Sean are both majoring in music industry. 
BS: Wonderful. Both great areas take up as a music major. Being students, do you find it hard to balance school work, shows, and band practices? 
Eric Thompson: Time management is always tight, but we try our hardest to make it work and practice as much as we possibly can, even if we have to get together at night after classes. I think what helps us the most is that we became friends before the band formed. We met in class our first semester, and after that things came together. I think it's important to have a personal connection with people you're spending so much time with. There has to be a balance. Like, we'll have practices where we need to buckle down and focus and then practices where we're just hanging out while we play. Having fun with it. 
BS: I think that's important, too. A balance between work and play, if you will. You can't have one without the other. Now, getting more into the music. Are there any venues or local cafés that your band frequents? 
ET: Yes. We played our first gig as a band at Funk n' Waffles. It was a good atmosphere. Super rough performance, but we made the most of it. We were opening for a friend and I went out on stage and I had to improvise for a long time. I just remember looking backstage and the guys couldn't come out because this dude was telling us to move our car in this alleyway. It was definitely a gig the band won't ever forget, but it was a good time in spite of everything.
BS: Wow, that's rough. I'm glad it worked out in the end, though. Do you guys have a permanent vehicle? 
SF: No. We're trying our hardest to save for a van. We're lucky that we have loved ones in our lives that care for us, but there have been times where we've had to load equipment into taxis. I even remember a number of times where we've had to walk with heavy amplifiers and drum sets to shows because we didn't have the transportation available that we need. 
BS: Now, that is some serious dedication to your music. I've never heard anything like that. Keep up with that ambition and it will take you extremely far. 
BT: Thank you so much. 
BS: Of course. So, your EP Sundance came out this February. What inspired your EP, if anything? 
ET: Well, the opportunity came along because our group won a Battle of the Bands competition at our university. The prize was 6 hours of recording time for free. We couldn't afford any extra time in the studio, so we buckled down and actually got the entire EP recorded within that 6 hour time frame. We didn't have any time for many editing technicalities, either, so we ran the songs and the recording quality came out sounding very homemade. It's extremely similar to what you'll get from a live performance of ours. Also, where we go to school, it's incredibly cold. I remember once we played a house show in an attic, and it was so cold that you could see your breath throughout the entire performance. It was memorable, though, not just because of the cold, but because of the atmosphere. I think that's what is most important to our band and the main idea of this EP, as well. We like making light of things and remembering the sunshine when times are hard. We want everyone to find a place in our music and to find the sun beyond the clouds. That was the main inspiration behind it.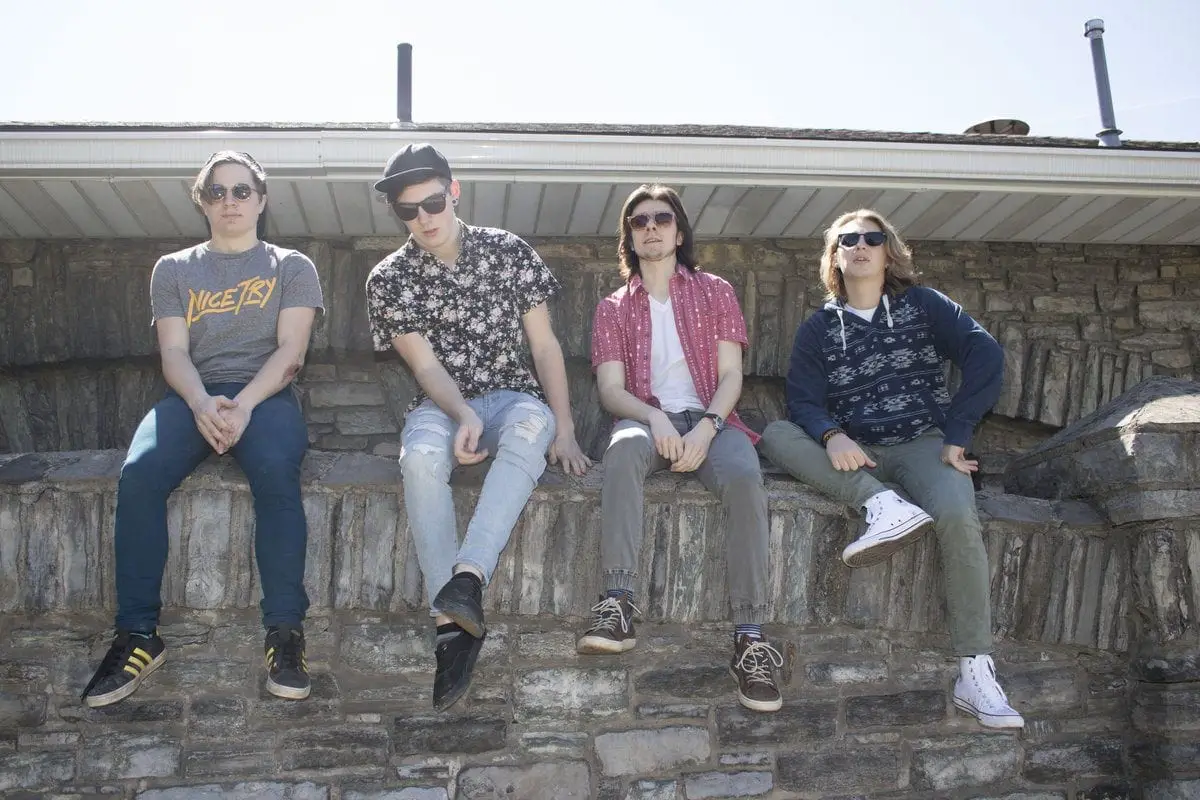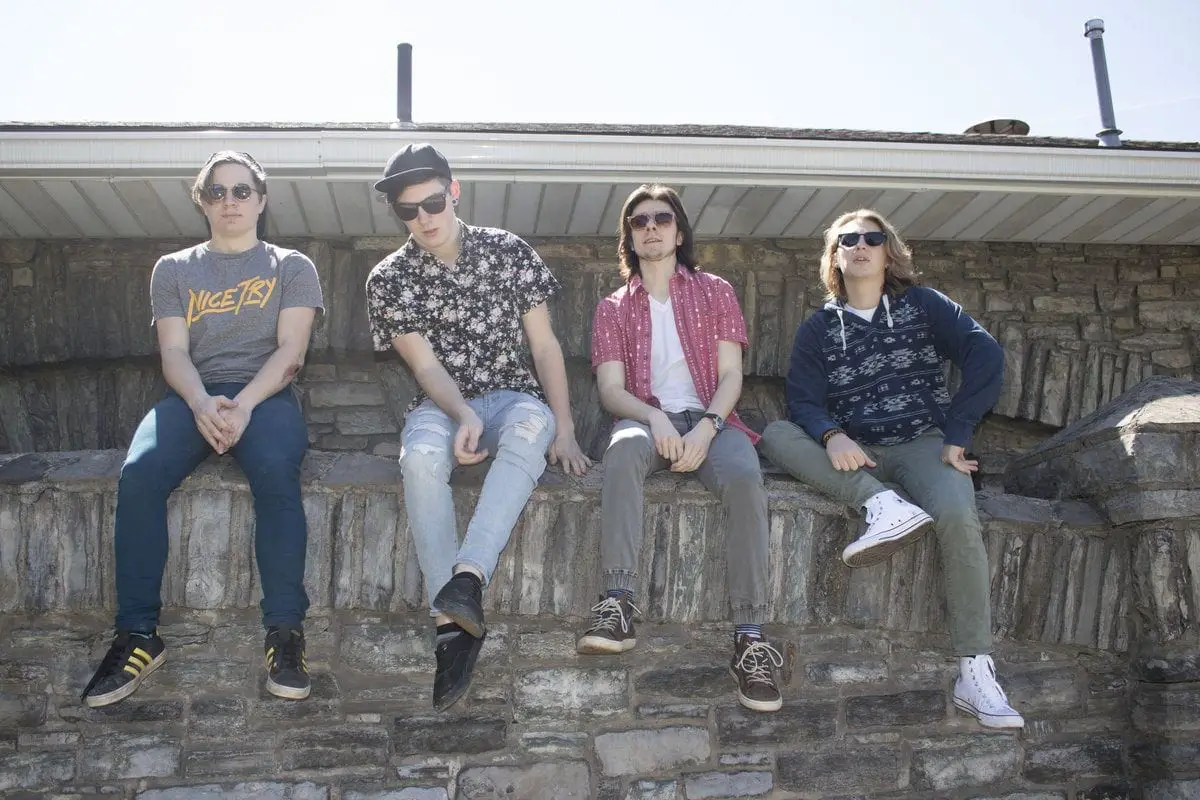 BS: That's an incredible message to express to your listeners. Also, incredible time management skills. Getting an EP done in 6 hours is impressive. You're an ambitious group of guys. You mentioned wanting everyone to find a place in your music. Is there a specific musical influence driving your band? 
RM: I think we all have personal influences musically, but that's what makes it work. Each of us brings our own individual style to the group. 
SF: Right. We also try to make music that is accessible for everyone, whether you like jazz or rock or funk. We want to make stuff that real musicians can appreciate and we try to be versatile. We'll cover any song. We want to have a place for everything and everyone inside of our music. 
BS: I like the inclusive mindset. Being versatile is a smart move. Can your listeners expect an album on the horizon anytime soon? 
ET: Our listeners can expect new songs. We plan on writing and touring lots over the summer. Our goal is to be touring all around the country. An album is definitely in our thoughts, but its a long-term goal. 
FLOTUS is a great live group with terrific energy onstage and a terrific stage presence, as well. Linked below is a video of FLOTUS where you can find the group performing, as well as talking new music with CitrusTV. FLOTUS has plans of touring throughout the summer, and they are a great new group to give some attention in the coming months.