Detroit's melodic death metal band, The Black Dahlia Murder, have hit the road recently, and are set to visit over 40 cities across North America on their tour.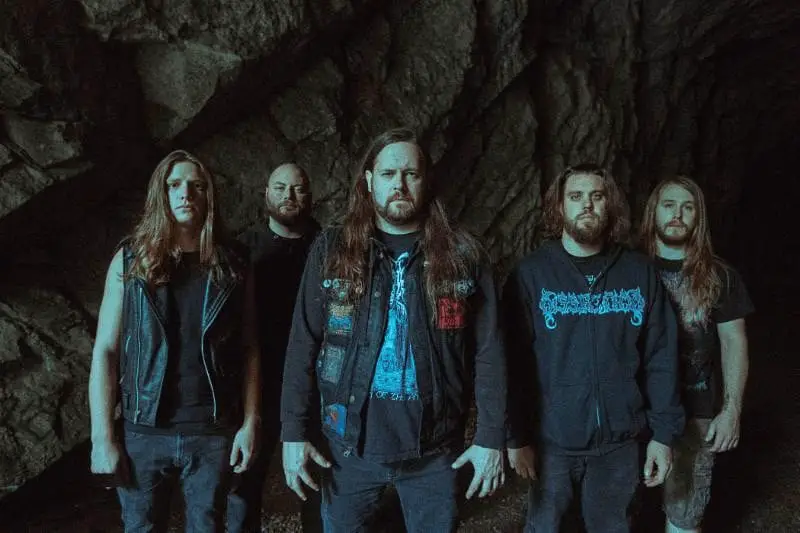 The tour will take place in two parts, first seeing support from Homewrecker for the first twelve dates, starting in Minnesota and ending June 1 at Ground Zero in Traverse, MI. After a small break, the band will then head out with Whitechapel, Fleshgod, Apocalypse, Aversions Crown, and Shadow of Intent starting on June 8 in Chicago.
The second portion of the tour will make two stops in New York, first on June 13, at Funk N' Waffles in Rochester, and June 15, at Stage 48 in NYC.
Formed in 2001, The Black Dahlia Murder has released eight studio albums, including 2017's Nighbringers. The band's last seven releases have charted on the Billboard 200, with the last five reaching inside the top 50 on the Billboard 200 chart.
Dates with Homewrecker:
May 19 – Red Carpet Nightclub – St. Cloud, MN
May 20 – The Aquarium – Fargo, ND
May 22 – Pub Station – Billings, MT
May 23 – The Pin – Spokane, WA
May 24 – Modified Ghost Fest – Vancouver, BC
May 26 – Dicken's – Calgary, AB
May 27 – O'Brien's – Saskatoon, SK
May 28 – The Park Theater – Winnipeg, MB
May 29 – Crocks – Thunder Bay, ON
May 30 – The Working Class – Timmons, ON
May 31 – Club 151 – North Bay, ON
June 1 – Ground Zero – Traverse, MI
Dates with Whitechapel, Fleshgod, Apocalypse, Aversions Crown, Shadow Of Intent:
June 8 – House of Blues – Chicago, IL
June 9 – Agora Theater – Cleveland, OH
June 10 – St Andrews Hall – Detroit, MI
June 12 – The Opera House – Toronto, ON
June 13 – Funk N Waffles – Rochester, NY
June 14 – Paradise Rock Club – Boston, MA
June 15 – Stage 48 – New York, NY
June 16 – Trocadero Theatre – Philadelphia, PA
June 17 – Baltimore Soundstage – Baltimore, MD
June 19 – The NorVa Theatre – Norfolk, VA
June 20 – Tarheel – Jacksonville, NC
June 22 – Jannus Live – St. Petersburg, FL
June 23 – Revolution Live – Fort Lauderdale, FL
June 24 – Masquerade – Atlanta, GA
June 26 – Basement East – Nashville, TN
June 27 – Southport Music Hall – New Orleans, LA
June 28 – White Oak Music Hall – Houston, TX
June 29 – Vibes Event Center – San Antonio, TX
June 30 – Gas Monkey – Dallas, TX
July 2 – El Rey Theater – Albuquerque, NM
July 3 – The Pressroom – Phoenix, AZ
July 5 – Strummer's – Fresno, CA
July 6 – House Of Blues – Anaheim, CA
July 7 – The UC Theatre – Berkeley, CA
July 8 – Ace Of Spades – Sacramento, CA
July 10 – Ogden Theater – Denver, CO
July 11 – The Truman – Kansas City, MO
July 12 – Icon Lounge – Sioux Falls, SD
July 13 – Cabooze – Minneapolis, MN
July 14 – Rock USA – Oshkosh, WI *
* The Black Dahlia Murder only