The Black Dahlia Murder and Skeletonwitch each put on a brutal showing at a shared billing in New York City. These two bands together are a powerhouse,  and that point was made perfectly clear as they sold out Brooklyn's The Knitting Factory several nights before their October 26th show.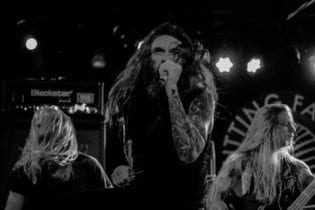 Skeletonwitch is hard at work promoting their new material "Serpents Unleashed" that has received great reviews overrall. Not only were these Ohio natives highly awaited here, but they were definitely a highlight of the night. With their signature sound defined by a perfect amalgam of thrash and black metal, they have won over a die hard fan base in NYC who recieved them with insane moshpits that reigned over throughout their set.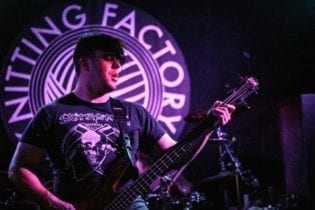 Finally, The Black Dahlia Murder came in to completely tear down the place. Supporting their new release "Everblack" they were received with sheer insanity from the fans, who head banged and moshed feverishly throughout their whole set. One can definitely say that they were nothing less than brutal, and have a large following among the NYC metal scene.
To stay up to date with Skeletonwitch follow them on Bandcamp, Twitter, Facebook, and Instagram.

To stay up to date with The Black Dahlia Murder follow them on Youtube, Twitter, Facebook, and Instagram. For more information on future tours visit their website.