The Board of Directors of the Rochester Music Hall of Fame pulled out all the stops this year. The seventh annual award ceremony was held on Sunday, April 22 at Rochester's historic Kodak Hall at Eastman Theatre. The sold-out event celebrated the contributions of musicians with local ties, including Rochester native and legendary drummer Steve Gadd, Eastman School of Music graduate and iconic bassist Tony Levin, world-renown percussionist and Eastman School Professor Emeritus John Beck, and masters of sacred steel The Campbell Brothers. Congratulatory messages were sent by Peter Gabriel, who has worked with both Gadd and Levin. Special guest performers included pedal steel guitarist extraordinaire Robert Randolph, preteen powerhouse Angelica Hale from America's Got Talent, and a surprise appearance by Paul Simon.
Photos by Battista Photography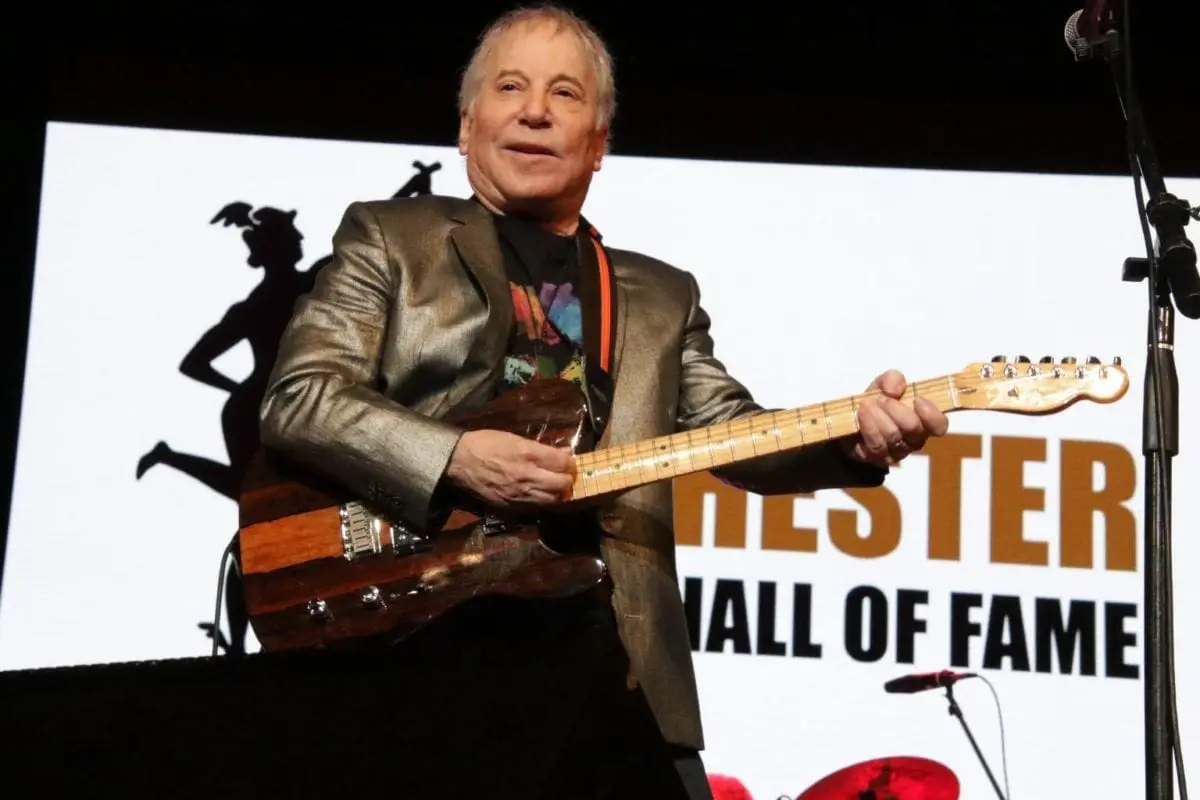 At the ceremony's commencement, a moment of silence was taken to honor the late Senator Louise Slaughter, a supporter of the arts. Board of Directors President Karl LaPorta announced that he and his wife would be stepping down from the board to spend some time traveling, although they will stay involved with the Hall of Fame. Vice President Jack Whittier will take the lead position on the Board moving forward. Whittier shared plans to branch into more community outreach and partnerships which foster the love of music. They've also acquired a location for the Hall of Fame at the corner of East Main and Gibbs Streets.
The ceremony opened with a few quick tribute songs from local singers, backed by the Hall of Fame's house band, Prime Time Funk: "Kodachrome" sung by Alyssa Coco and Ronnie Leigh, a soulful rendition of "Wildflower" sung by Bree Draper, and "Sledgehammer" featuring the powerful vocals of Danielle Ponder.
The first inductee of the night was John Beck, a Pennsylvania native who started playing drums at a very young age, traveling by bus into Pittsburgh as a teenager to take lessons and later moving to Rochester to study at the Eastman School of Music. After ten years drumming in the military, Beck returned to Rochester to teach and to play in the Rochester Philharmonic Orchestra. He has played with orchestras around the world, and holds many accolades. He has also taught hundreds of students, including Steve Gadd.
The first piece he played was something he wrote for Gadd's senior performance, played on the timpani. He then played a couple on a drum kit and some hand drums. Between songs, he went to the podium to talk about the music, and asked for a moment to get to the drums. But once behind the percussive instruments, he began moving with a deft agility and grace. For his grand finale, he chose a big band song, backed by Prime Time Funk.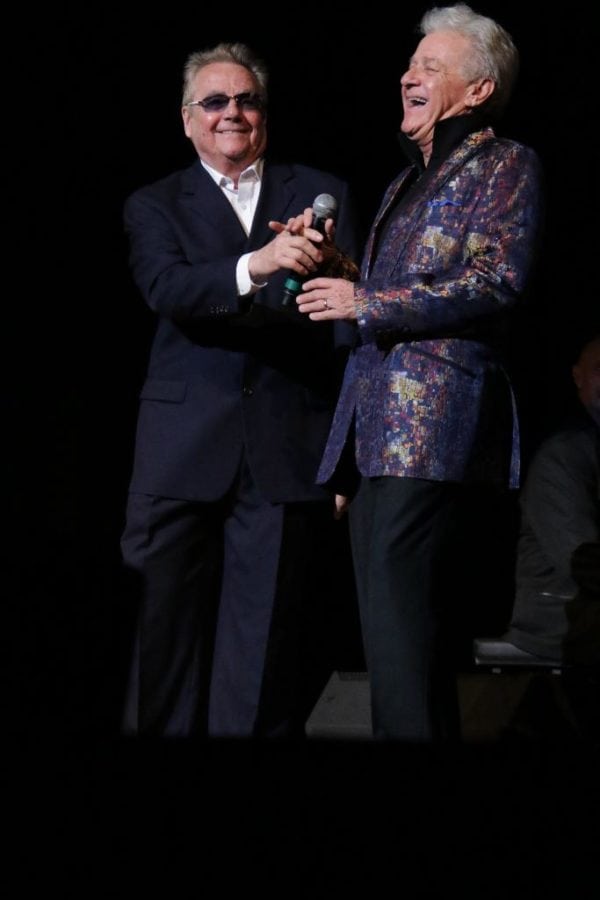 The next inductee was Ferdinand Jay Smith III, who has created some of the most memorable and longest lasting music in entertainment, including theme songs for television programs, Olympic Games, and advertising. A reel of some of his work was played, highlighting the local, regional, and national clients for whom Smith has produced work. Some of the best selections were saved for live performance by the house band, with guest singers. America's Got Talent finalist Angelina Hale took to the stage to perform the theme song for Bausch & Lomb. The Empire State Games theme song was sung by a group which included two of Smith's children and one of his grandchildren.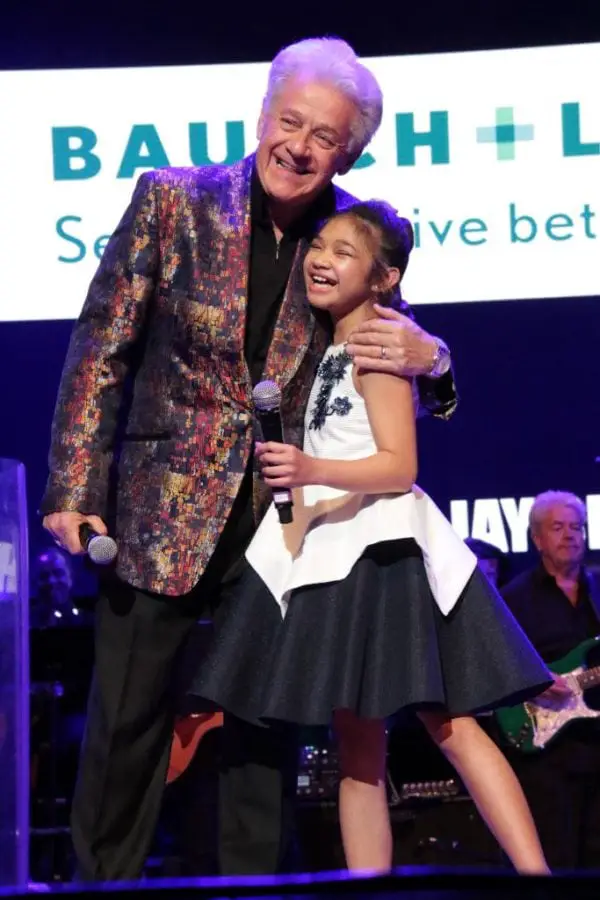 After a brief intermission, Gadd and Levin were introduced by their friend Peter Gabriel, via video recording. The British rocker talked about knowing Levin "since the dinosaurs roamed the earth" and shared the joke about how many drummers it takes to change a light bulb. "One to do it, and twelve to talk about how Steve Gadd would have done it."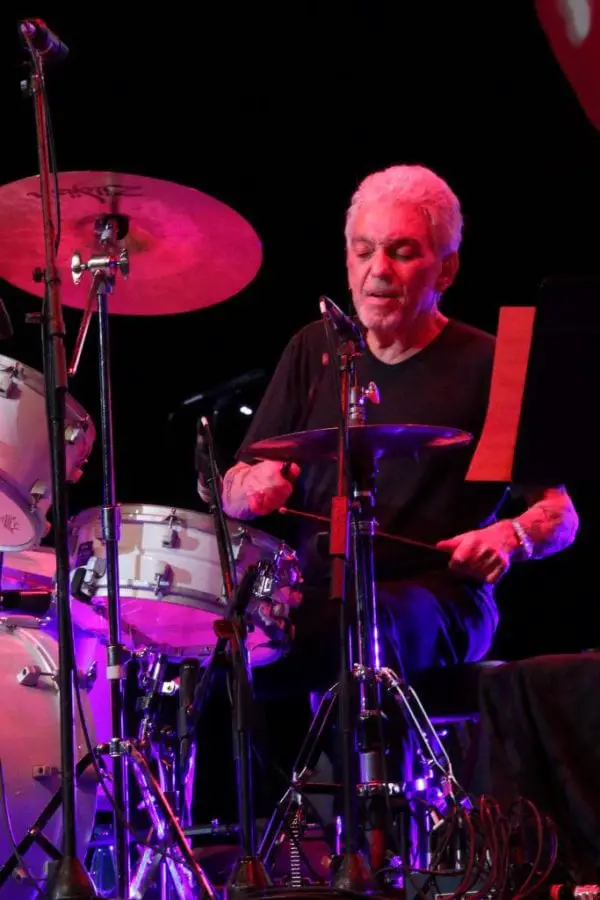 Gadd and Levin met as students at the Eastman School of Music, where they studied together during the day and gigged around town by night, learning the ropes from local legends like Chuck and Gap Mangione. After serving in Vietnam, Gadd settled in New York City with Levin, and Levin introduced him around. They formed a jazz band called L'Image with friends Mike Mainieri, David Spinozza and Warren Bernhardt. Since that time, they have also toured and recorded with some of the biggest names in the music industry, as well as their own individual bands.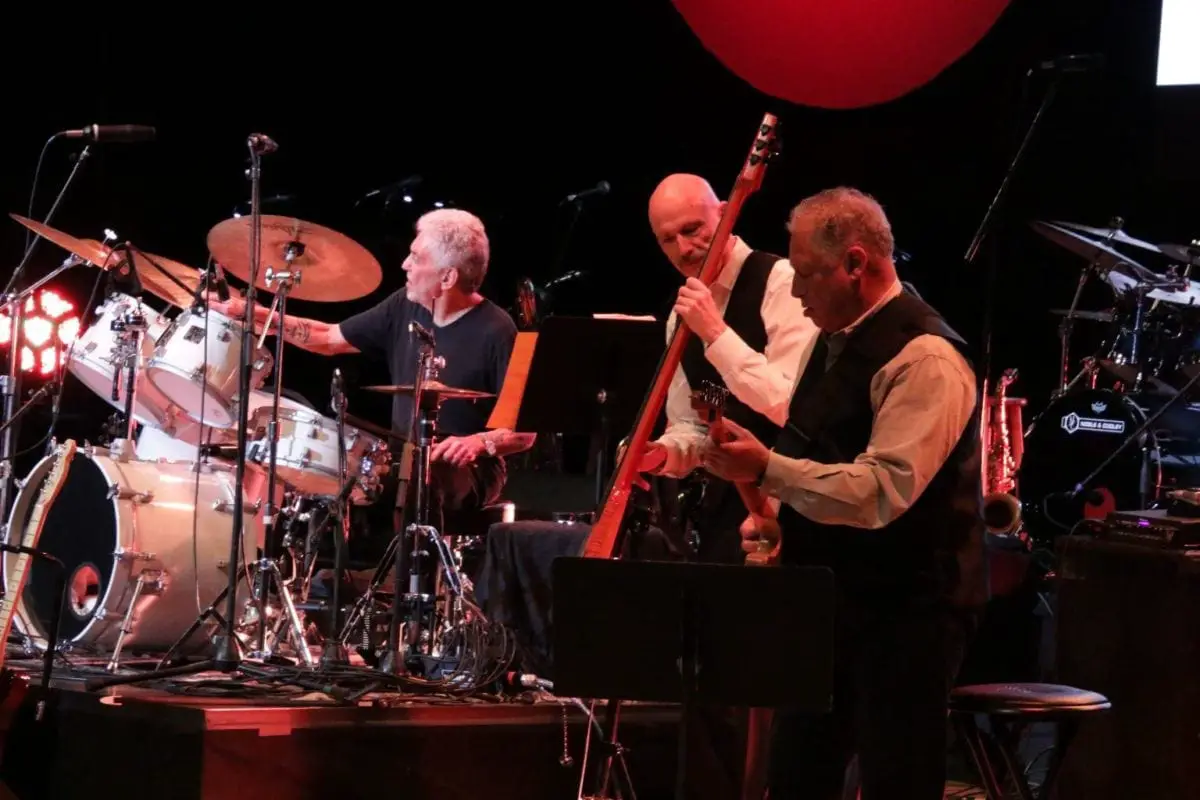 The members of L'Image united on stage tonight to play a few of their songs, which prominently featured the xylophone and the Chapman stick. Levin is adept at playing the stick, sometimes plucking and sometimes with a bow.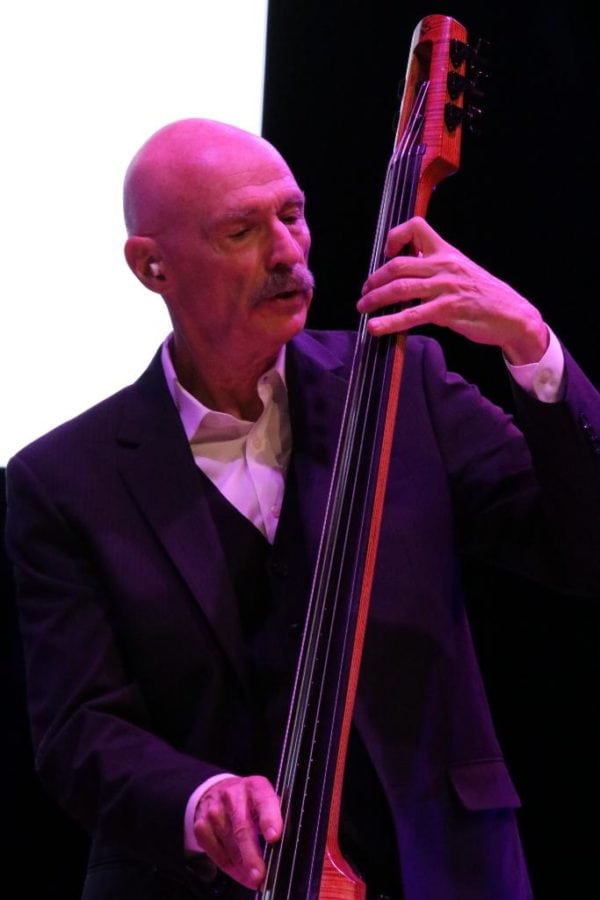 Just when we thought they would wrap up their set, Paul Simon walked across the stage. Simon shared a couple of stories about working with Gadd and Levin, then launched into performances of "50 Ways to Leave Your Lover," which features Gadd's prominent drum line, and "Late In The Evening," for which Levin wrote the driving bassline. Simon's surprise appearance was one of the city's best kept secrets (EVERYBODY knew when Bill Murray was in town a few weeks ago, but Simon's arrival was kept tightly under wraps until the show). This comes on the wake of the news that Simon will retire from touring after this year. The 'Homeward Bound' farewell tour starts in mid-may and wraps up in the fall with a three-night run in New York City.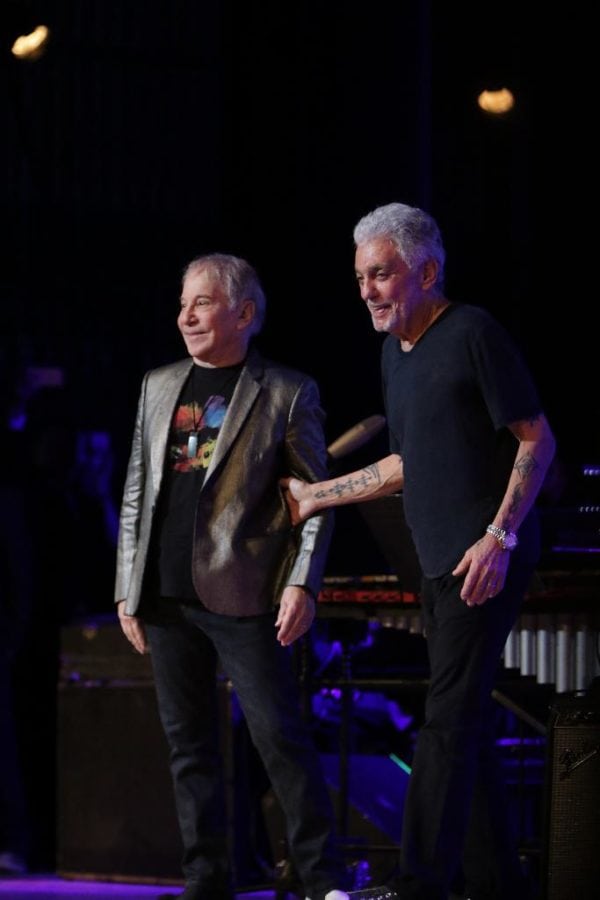 Paul Simon is a hard act to follow, but the Campbell Brothers held their own. The Sacred Steel gospel group started at their local churches and have grown to fill some of the most venerable music halls, but the members maintain their sense of humility and gratitude despite their growing recognition.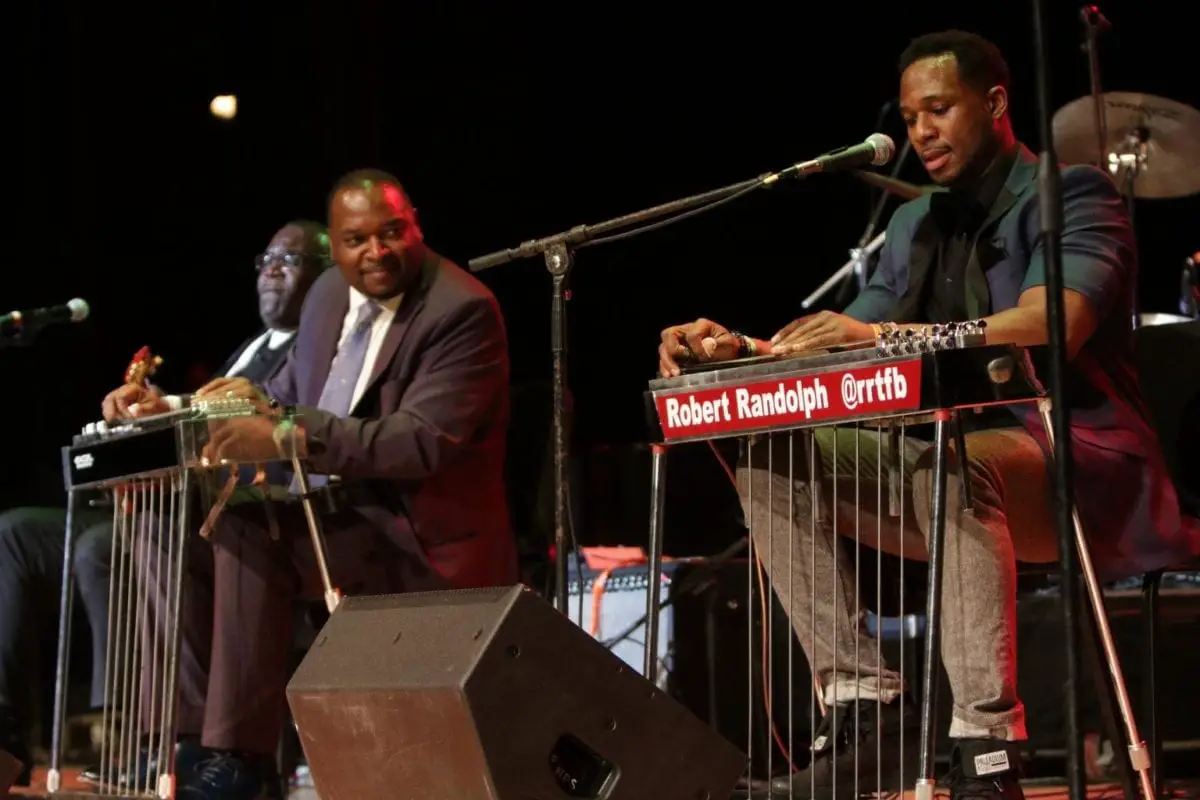 From the first notes of the steel pedal guitar, there was a sense that something phenomenal was in store. The other instruments joined it, the sound swelling to fill every nook and cranny of the auditorium. What ensued was a hand-clapping, foot-stomping celebration of joy. Gospel singer Denise Brown came out to sing "I've Got A Feeling." And Charles Campbell got everyone doing a call and response on the next number, "Hell No! Heaven Yes!" Robert Randolph danced his way across the stage to join in on pedal steel.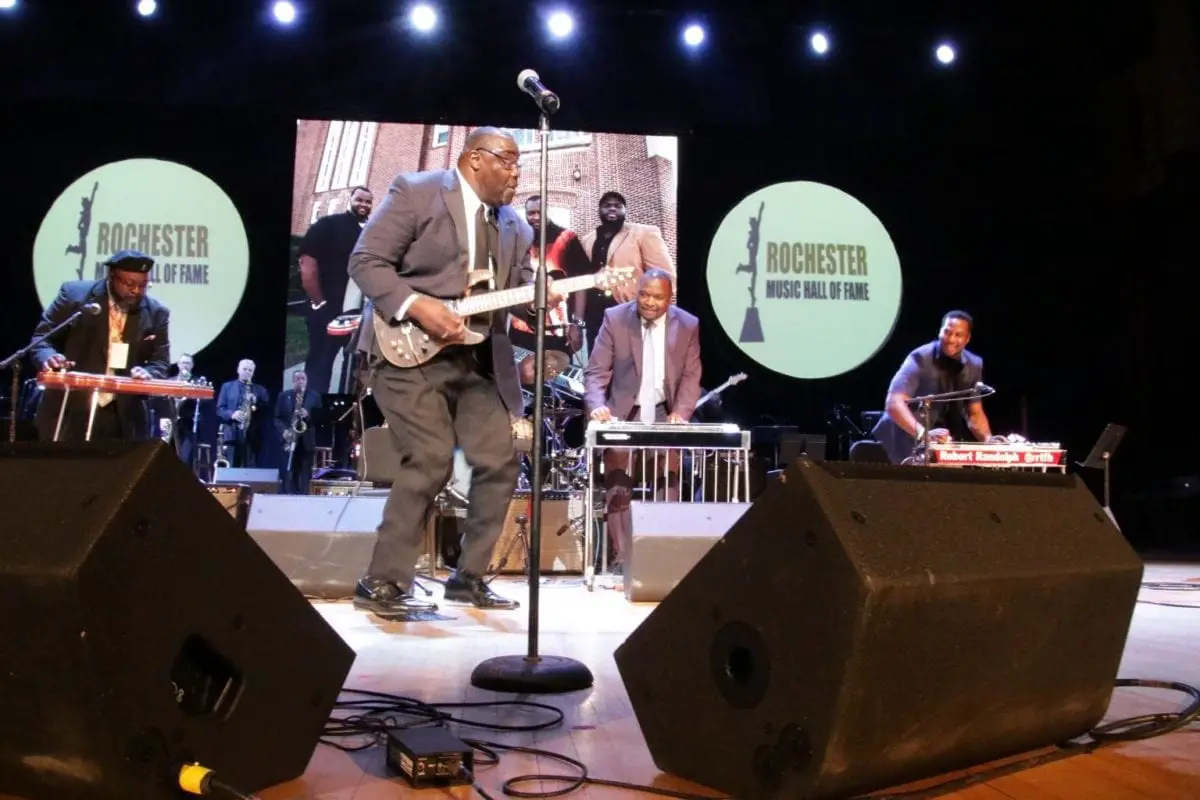 Randolph led the vocals on the last performance of the night, "Purple Haze," a song Jimi Hendrix played when he performed in Rochester in 1968. Gadd settled himself behind his drum kit, Levin grabbed his bass and the house band took up their instruments, Beck took up a hand drum and Smith procured a tambourine. The all-star jam was a glorious sight to behold. Randolph jumped up on his chair while playing the steel pedal guitar. Charles Campbell was strutting the stage, pulling out some Chuck Berry style moves. The joyful outpouring of sights and sounds capped off what was truly a memorable night.
Mark your calendar now: next year's Rochester Music Hall of Fame ceremony takes place on April 28th. You won't want to miss out on all the excitement in store!