Ray Brothers BBQ, located on State Route 20 in Bouckville, announced its summer 2018 concert schedule for The Yard Amphitheater, located on the grounds of the popular BBQ joint. The season kicks off on Memorial Day with the 3rd Annual Backyard BBQ & SPCA Benefit featuring the Lightkeepers and Mike Powell & the Black River. Tickets for the Memorial Day show are $10 with proceeds benefiting the SPCA.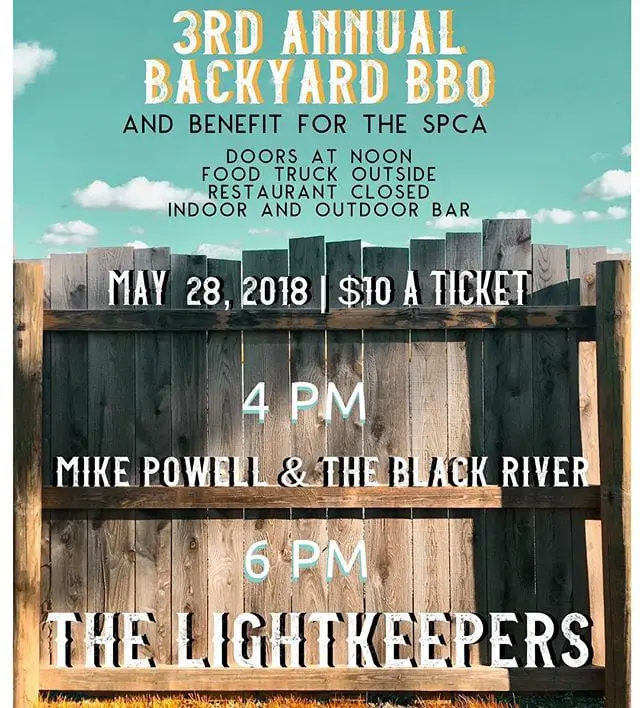 Other acts making their way to New York's antique capital include Zach Deputy, Big Mean Sound Machine, Chris Eves & the New Normal, Hayley Jane & the Primates, Wild Adriatic, Sophistafunk, the Talking Heads tribute band, Start Making Sense and the 2017 NYS Music March Madness winner, Root Shock.
The penultimate event on the calendar is the 4th Annual Hop Harvest Festival featuring Keller Williams. This takes place Labor Day weekend. Williams also performed at the Yard last year.
Tickets for the shows will be available at Ray Brothers and through Ticketfly. For more information about the summer concerts, visit their website here.
The Yard at Ray Brothers BBQ Summer Concert Schedule:
May 28 – The Lightkeepers w/the Black River
June 1 – Zach Deputy
June 6 – Big Mean Sound Machine w/Joe Driscoll
June 16 – Adam Ezra Group w/Mike D & the Laughing Buddha Episodes
June 23 – Root Shock w/the Buddha Council
June 30 – Wild Adriatic w/Barroom Philosophers and the Spring Street Family Band
July 6 – Chris Eves & the New Normal w/the J.J. Murphy Trio
July 14 – TBA
July 21 – The Magic Beans w/special guest TBA
July 28 – A Controlled Incident Presents: To Be Announced!
Aug. 4 – Danielle Ponder & the Tomorrow People w/special guest TBA
Aug. 10 – TBA
Aug. 11 – Sophistafunk and Kris Lager w/West End Blend
Aug. 18 – TBA
Aug. 25 – Hayley Jane & the Primates w/Nina's Brew
Sept. 2 – 4th Annual Hop Harvest Smoke Out with Keller Williams (special guest TBA)
Sept. 8 – TBA
Sept. 15 – Start Making Sense: Talking Heads Tribute Band