On April 27, Ace Frehley celebrated his birthday and released a new song, proclaiming that after all these years, he's still a "Bronx Boy." The song is a the first single from his upcoming eighth studio album. No date or title yet on the new release, but the first release has a lot of old-school rock and roll grit that shows the co-founding Kiss is still a contender. Rumor has it the new album will be out this summer.
Paul Daniel Frehley was born and raised in The Bronx (Boy), New York City, the youngest of three children of Esther Anna (Hecht) and Carl Daniel Frehley.
Frehely grew up on the corner of Marion Avenue and 201st Street, off Bedford Park Boulevard (also known as 200th Street) and Webster Avenue in the Bedford Park section of the Bronx.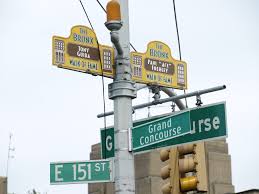 Frehely invented the persona of The Spaceman (a.k.a. Space Ace) and played with the group from its inception in 1973 until his departure in 1982. After leaving Kiss, Frehley embarked on a solo career, which was put on hold when he rejoined Kiss in 1996 for a highly successful reunion tour.
Frehley's second tenure with Kiss lasted until 2002, when he left at the conclusion of what was originally purported to be the band's Farewell Tour. His most recent solo album, Origins Vol. 2, was released on September 18, 2020. Guitar World magazine ranked him as the 14th Greatest Metal Guitarist of All Time. Outside Kiss, Frehley had commercial success, with his first solo album going platinum. His first album with his "Frehley's Comet" band was also a big seller. Frehley is noted for his aggressive, atmospheric and melodic guitar playing and is also known for the use of many "special effects" guitars, including a Gibson Les Paul guitar that emits smoke from the neck humbucker pickup and produces spinning pyrotechnics, and a custom Les Paul that emits light based on song tempo.