Buffalo rap group 14 trapdoors – Short Moscato, Bendyface and Wza – have partnered with Mass Appeal to premiere the video for "Holy Water," a vividly mind-altering experience. The self-produced single unveils clever rhymes traded bar-for-bar atop a minimalistic track highlighted with an echoing bass, ticking snares and haunting operatic rock backing ad-libs.
Directed by S'likedat, the psychedelic rollercoaster reflects on their hometown life in Buffalo, New York and symbolizes their cleansing relationship with music. 14 trapdoors explains, "Holy Water supposed to cleanse the soul. We use music to cleanse our soul. The music is our holy water," with Short Moscato calling the song "a collage of our lives."
With the focus on the Queen City, Wza says, "We wanted to show the world how we get down here in Buffalo. The video is a tripped-out glimpse into how we're living and the friends and fellow artists we surround ourselves with for motivation and inspiration." And that trippy video by S'likedat? Bendyface considers it "either the cure or cause of epilepsy." They'll perform at Mohawk Place on Tuesday, April 24.
‪14 trapdoors have self-made a sub genre of hip hop, coined New Trap Boom Bap, and draw on a wide range of influences that span Aesop Rock, Big L, El-P, Jay Z and fellow Buffalo artists Westside Gunn and Conway, as well as Pink Floyd, Prince and Led Zeppelin. "People who gravitate toward the golden age of '90s boom bap will fuck with it because we focus on lyricism and new age youngins will fuck with it because we have songs with a more 'trappy' vibe," Bendyface says.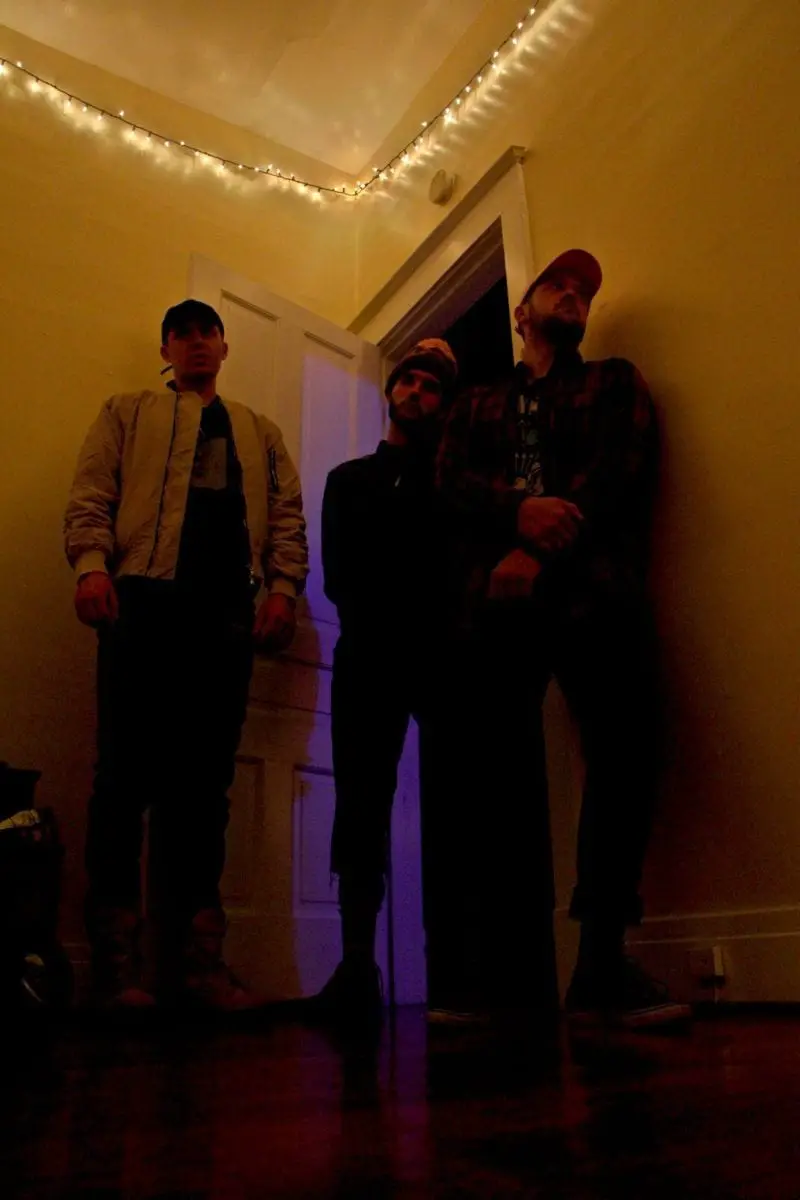 ‪The rappers met on the Buffalo hip hop scene and decided to pool their assets during the summer of 2016 when they all happened to release projects at the same time. They are all solo artists and Bendyface is also a member of the duo Chronic Collective. WZA mixed and mastered their recordings, resulting in them spending a lot of time together at his studio.
The name 14 trapdoors pays homage to their hometown. The 14 represents the summation of the digits in their 716 area code and trapdoors is a reference to the city's DIY scene. "Everybody you know is trapping something out their house, whether it deals with music, art or drugs, and when you are a rapper, you need all three of those things," WZA says. "So you find yourself walking through many trapdoors."
‪They attribute their sound to Buffalo, a city where one of hip hop's most respected eras still gets its props. "Our whole stance on music is that It's all about truly being yourself and being honest with yourself," WZA says.