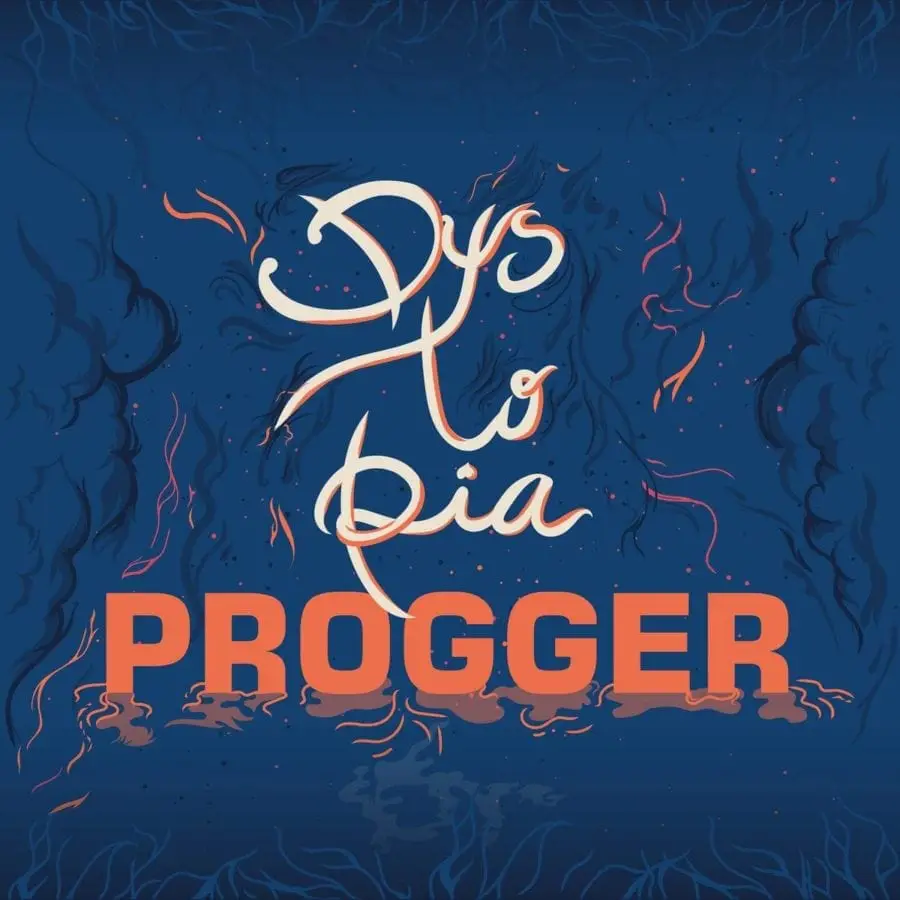 Progger has put together a masterful ensemble to release an album that consists of layers of different music to stimulate all your senses.
Progressive jazz-rock-funk fusion Progger released their fourth album Dystopia recently. Twelve musicians make up the credits for the album — from New York City, Austin, Texas, and Los Angeles.
This album puts some of the best work right in the beginning to show listeners how explosive this band can be. "Oba-bow" sets the tone for the album with a dramatic build-up that teases the expectation of a musical journey that takes you high and low.
The bass must be played at an appropriate level when listening to Dystopia. Without proper speakers, the listener will not get the full effect of the tremendousness of the sound Progger creates.
Progger does a great job of mixing energy and taking it away to a peaceful melody. On "Housewives" the soothing, soft sounds go from an R&B feeling to something grittier when the guitarist shows off his skills.
The brass and keys really give Progger their impressive sound. The album title track, "Dystopia," brings out a progressive melody from the saxophone, while delivering some pretty sounds from the piano and going off the other end with the keyboards. Some of it is reminiscent of classical music.
"Adryllanin" is a crescendo that has a very soft beginning and progresses into a loud collaboration of all the instruments to pull together a beautiful song. "Adrenal Interlude" brings out some different sounds from Progger. The funky dance beat is fun. It's just a short song, but perfect for the middle of the album to keep the energy flowing. The energy stays consistent through "Morning Star." The end of the album transitions to softer, soulful sounds. "Choom" keeps the same level throughout and is an easy-listening song for relaxation.
"Sinister decisions" features a mellow, energetic tone. The harmony between all the instruments takes on a different journey. "Haunt" comes in soft like a lullaby. The album's structure flows well to end with softer songs. Beautifully written, "Haunt" feels like a proper conclusion to a good time. One last song, "Sinister Prelude," is a short outro to conclude the album with just a few more fun noises from the band before they go.
Progger's Dystopia is a quality album that deserves recognition and accolade. The music is a soundtrack to a good time. Whether you are relaxing by yourself or hosting a party with a few friends, Dystopia is an album to keep in your collection for the right moment.
Performing on this album are Daniel Watson (drums), Devin Collins (drums and electronic percussion), Steve Anthony Belvilus (drums on "Morning Star"), Nicholas Clark (electric bass and synth bass), Bryan Ladd (electric bass), Isamu McGregor (keyboards), Carter Arrington (guitar), Daniel Muniz (guitar), Akira Ishiguro (guitar), Matthew Muehling (guitar), Paul Deemer (trombone), and Brian Donohoe (saxophone, keyboard, drum loops, and additional guitar).
Key Tracks: Oba-Bow, Housewives, Sinister Prelude