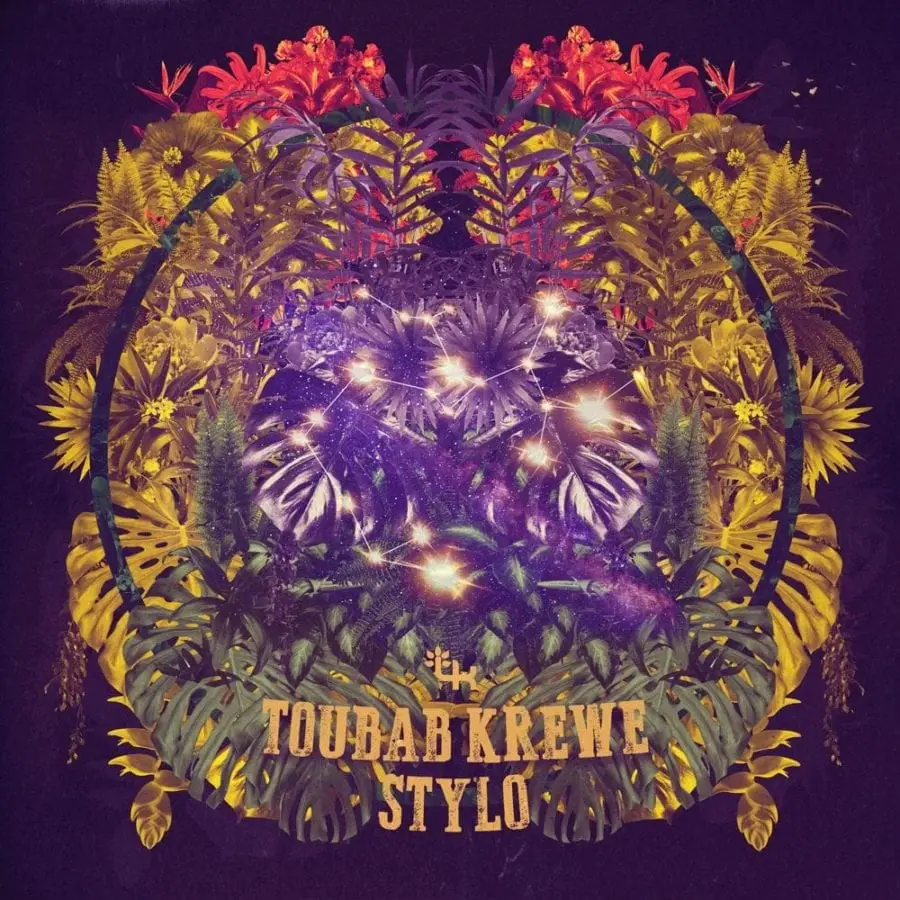 Earlier this month, Toubab Krewe released their third studio album, Stylo, (pronounced Stee-lo), and have since hit the road for a tour following a two-year hiatus. Their last album, TK2, was released in 2010 so fans have been anxiously awaiting this new one that is simply chock full of energy, positive vibes and soul filling goodness. With Stylo, they continue their combination of musical twists and turns that ebb and flow from Appalachian and West African tones to funk, jazz and jams galore.
The album eases listeners in with "That Damn Squash." Stocked with an endless supply of percussion on the back beat, the tune rolls along, begging listeners to get up and sway their hips. Clean guitar tones carry the song making it impossible not to bob your head to the beat. "Night Shade" hints at Middle Eastern styling, with an edgier guitar flowing along the edges of the song, creating a musical ride of ethnic rhythms that have no barrier.
As "Stylo" touches upon layers of Spanish flair, the melody brings out visions of beaches, cold umbrella drinks and toe tapping sways of dancing under the starry sky. An easy track that puts the listener into a carefree mood, it's hard not to smile when this tune rolls along at a relaxed pace. Be prepared to suddenly want to take a vacation in the Caribbean and enjoy a cold one at the swim up bar with this track.
The Caribbean infused, African timbre shines through once again on "Saba Meniya," picking up the beat with whimsically magical chords that tiptoe around the track, creating a beautifully mixed ensemble of musical genres. "Salut" is stacked with crisp guitar, tight drums and percussion, releasing a breath of fresh air with this uniquely laid track before heading into a quick paced jam towards the backend.
"Lafia" wastes no time taking off with an upbeat melody. A slight taste of funk and deeper rocking tones break through ever so slightly, though maintains the energetic vibe that drips throughout the entire album. Brisk notes ramble along this jam, though holds a heavier feel before emerging into a calmer "Miriama." This melody features vocal notes and foreign lyrics, forging an air of spiritual soul that embodies this innovative song. Wrapping up the album is "Southern Tracks," a calm track that blends mystical rhythm with psychedelic accents, bringing the entirety of the album to a clean finish.
Overall, Stylo presents a unique blend of sounds, tones and styles into a tightly wound package of creative musical melodies. If you are seeking something different and outside the box creative, this is the album to grab. It's different, will keep you moving and a plaster a constant smile on your face.
Key Tracks: Stylo, Salut, Lafia