Zachary Todtenhagen (@zToad)
Funktional Flow has been a staple in the Western New York area for years. The band has gone through many changes, and because of this they are always evolving and growing as a group. Known for being able to make any show a dance party, they have solidified their place in the scene. The band consists of Jeff Kuebler (guitar & vocals). Ben Whelan (bass), Joey Lewis (guitar & vocals), Ryan James Acanfora (drums), and Matthew Lester (keys, sax, and vocals), all of which contribute to the show and the sound in their own, critical way. After Funk (out of Toronto) started the night off strong, loosening up the audience for the spectacle to follow.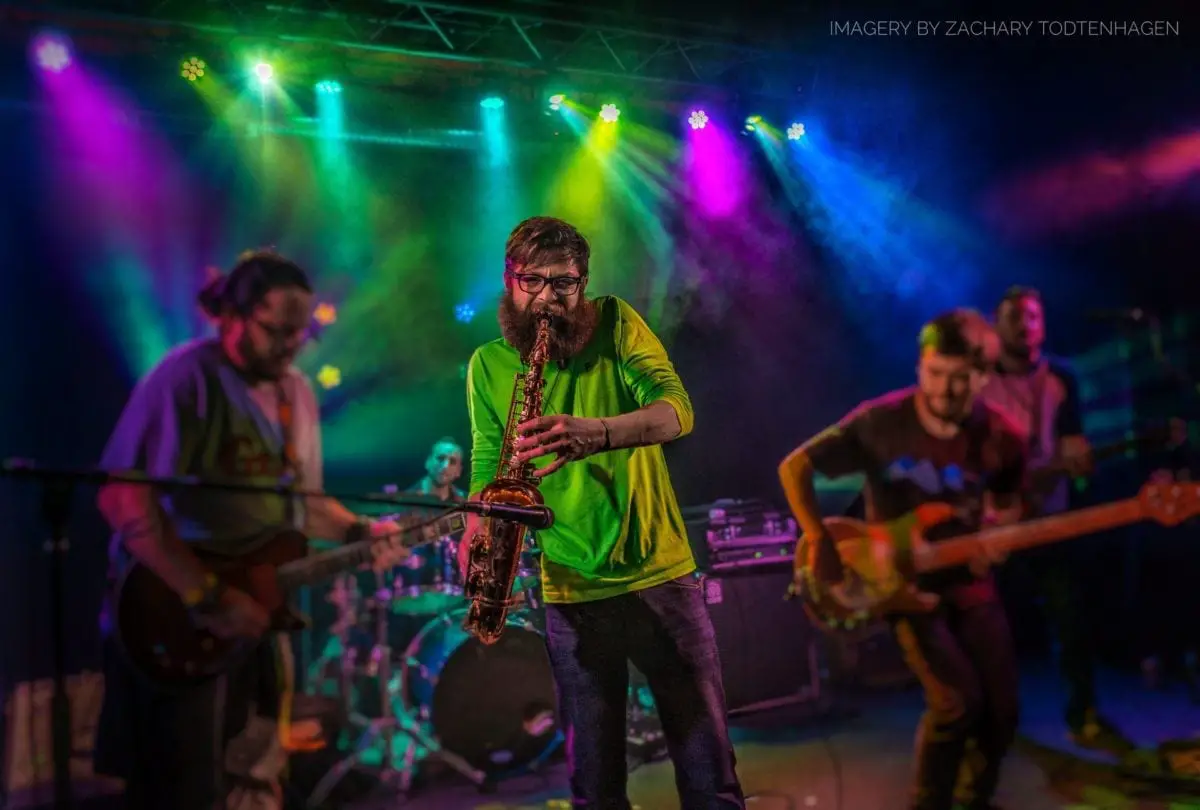 Funktional Flow decided to try out a new formula for the show, and it was a success. They have a collection of songs usually reserved for opening sets, as they consider them not to be their "heavy hitters," but that night they changed it up. This mix-up breathed new energy into their usual first-set staples such as "Baby Song," Black T," "Gone," and "Seems to Feel."
The highlight of the night was when After Funk's Yanick Allwood joined Funktional Flow for "What a Fool Believes" and "Eminence Front." Their synergy was palpable.
Funktional Flow will be returning to Buffalo Iron Works on March 24, bring your dancing shoes.
Setlist: Mulligans > Baby Song, Black T, TomTom Part 1 > China Town > TomTom Part 2 , What a Fool Believes*, Gone, Seems to Feel, Trouble, Eminence Front*
*with Yanick Allwood on After Funk