Disturbed has hinted at a new release some time in 2018. The question is, what kind of release will it be?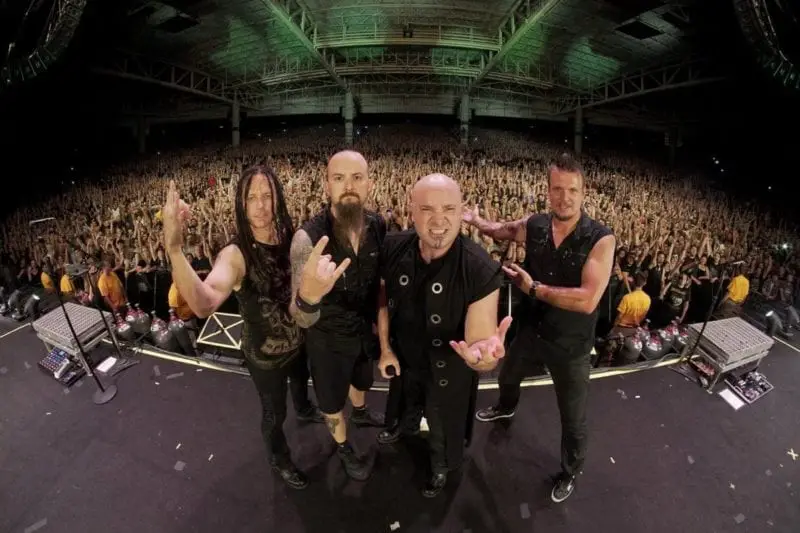 About a year ago, Disturbed frontman David Draiman stated that the band would do what many other bands have recently, and produce an acoustic EP before moving on to the band's seventh full length studio album. No word if those plan are still intact or if the band will put the acoustic album on the shelf for a new full length effort.
Disturbed has re-entered The Hideout Recording Studio in Las Vegas where the band secretly recorded their last album Immortalized, and teamed up once again with producer Kevin Churko for another go around.
Blabbermouth reported that in a 2016 interview with For Guitar Players Only, guitarist Dan Donegan commented on Churko, and the band clicking from the start during the band sixth studio album. He stated:
We took some meetings with some big-name producers, just to see what they had to offer. It was just a great, eye-opening experience to know that there's some geniuses that can kind of challenge you and throw these ideas out. When we met with Kevin Churko, we just felt something within the first hour, two hours that we were bouncing ideas off each other. It was pretty obvious that he just seemed like the right fit for us. We just felt like some of the suggestions he threw at us definitely helped elevate those songs to make them even hookier and riffier. It was just amazing. I didn't really want to leave the studio. After nearly three and a half, four months of recording, I was a little sad when we were done. It just felt like, creatively, 'Ah, man, I still want to keep going,' but we already felt like we had such a strong album.
Disturbed is slated to perform as one of the headliners for the 25th annual Rock Fest in Cadott, Wisconsin on July 12-15.