Sleepy Creek Presents announced their 2018 SpringDig festival, at the family-friendly Sleepy Creek venue in Berkeley, West Virginia. The lineup so far includes Keller Williams, both solo and with More Than a Little, Jeff Austin Band, Dead Winter Carpenters, Black Masala, Brokedown Hustlers, Cousin Earth, The Jakobs Ferry Stragglers, The Judy Chops, Mountain Ride, The Dirty Grass Players, The Kind Thieves, Serene Green, Herb & Hanson, Mateo Monk, and Sleepy Creek Jam Family.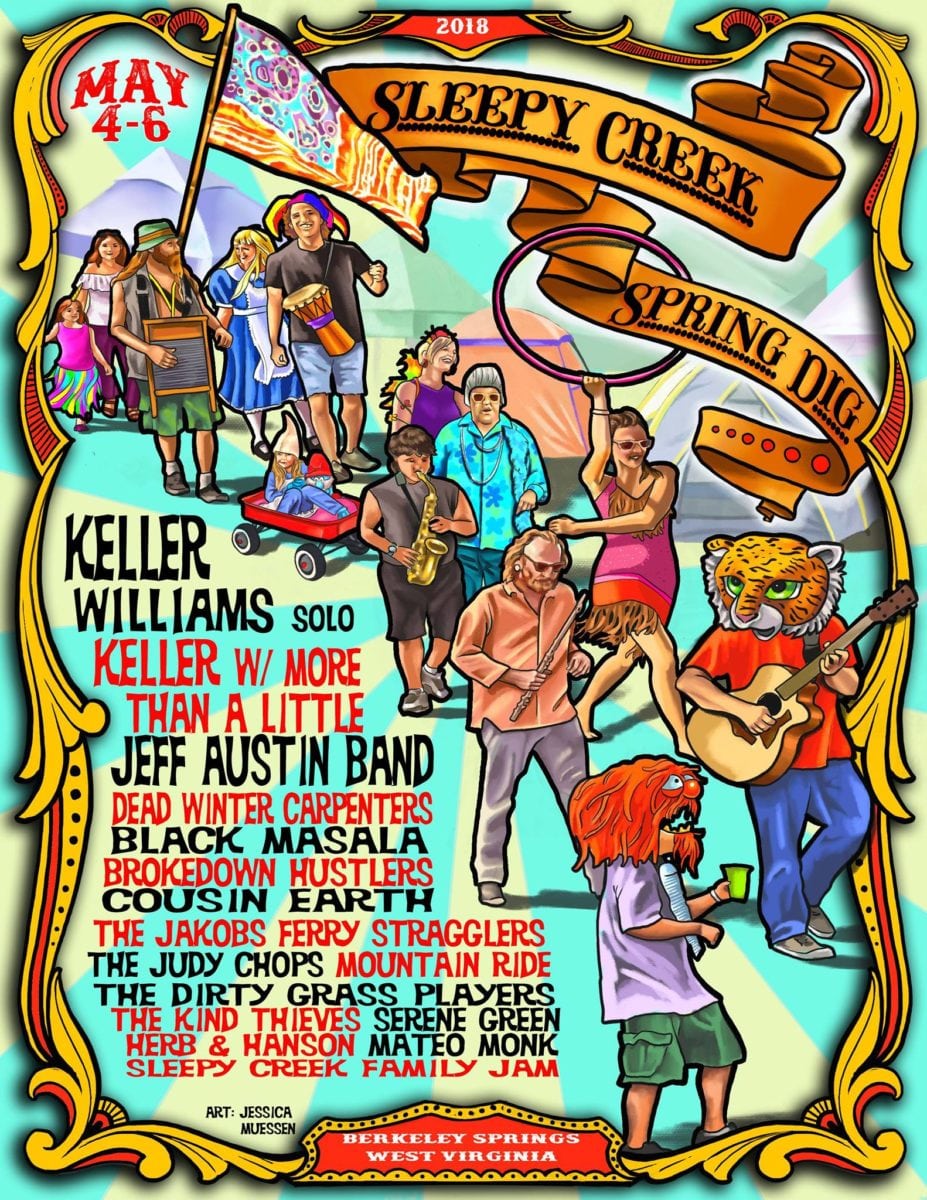 Sleepy Creek SpringDig returns May 4-6, 2018 for its 5th Year to the region's favorite family-friendly venue, Sleepy Creek on the Potomac in Berkeley Springs, West Virginia. Centrally located to residents of the 4-State Region, and easily accessible off I-68 & I-70, the annual camp-out festival offers a stellar line-up of local roots music and national superstars. Other attractions include playgrounds, parades, face-painting, food, arts & crafts, late night bonfires, and open jam circles. All Sleepy Creek Events outshine the rest in their devotion to fun for all ages, and create memories that last a lifetime. Kids 15 & Under are always free!
​Tickets can be purchased in person at the venue, or on the web.
This article was originally published by DCMusic News and Review and appears as a special to NYS Music as part of the Regional Music Alliance. The Regional Music Alliance was founded in 2018 as a partnership between regional websites to provide readers with in-depth coverage of the music scenes on the East Coast.