After a 7-month break due to bass player Rob Derhak's battle with cancer, Buffalo rockers moe returned to the Capitol Theatre in Port Chester, New York to deliver two sold out shows on February 2nd and 3rd. Their first shows with the full lineup since July featured a variety of fan favorites as well as four brand new songs from four of the five band members. The first night featured an opening act, with the high-energy funk outfit Kung Fu properly warming up the crowd for the main event.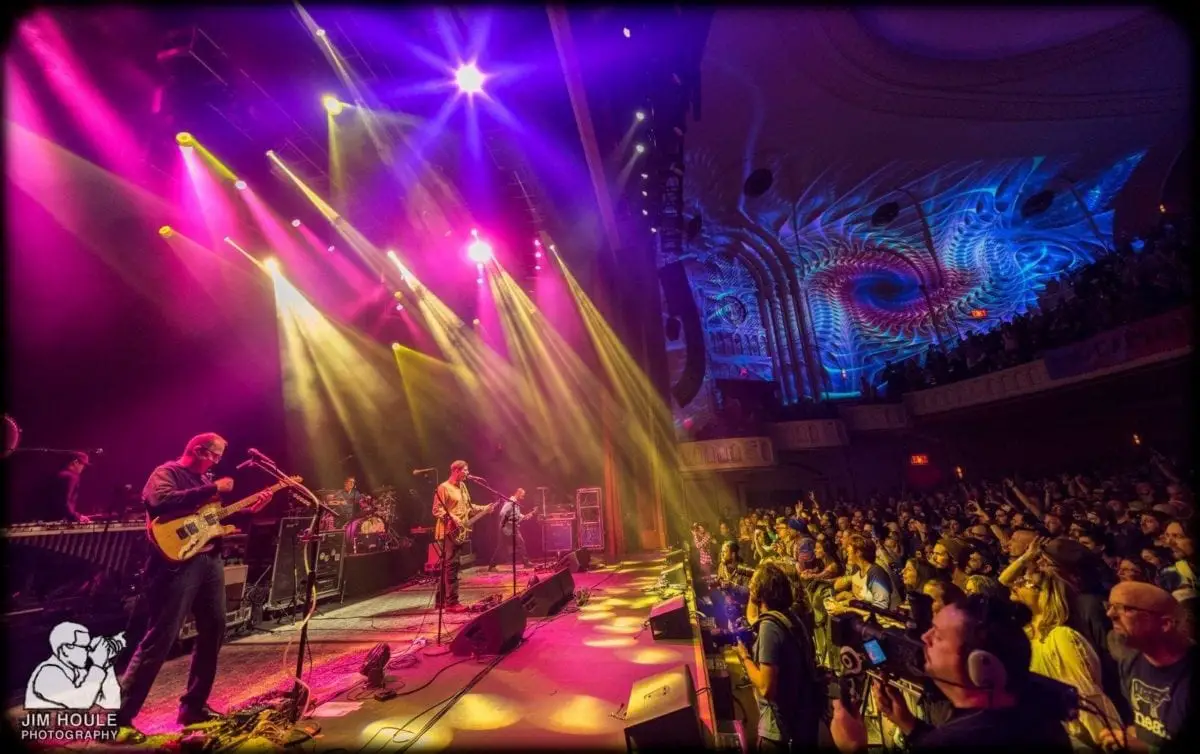 After a brief word of thanks from a very emotional Rob, the band wasted little time diving into the flagship "Rebubula," Rob's anthemic ode to his wife, Rebecca. They quickly transitioned into the funky "Akimbo" which featured a slap-happy bass interlude that made the hungry crowd explode. This was followed by the twangy, energetic "32 Things" and then a brand new song titled "What Can I Say," written by guitarist Al Schnier. "What Can I Say" was originally debuted earlier in the week during the band's pre-show webcast, though this was the first time the song had been played in a live setting. Fans then belted out the opening lines to the fan-favorite "Spine of a Dog" which was followed immediately by "Plane Crash," which felt particularly deserved, with Rob screaming the words "I don't wanna die" at the end of the final chorus at the top of his lungs.
Set 2 started off with a bang with the Pink Floyd-inspired "Silver Sun" and then Rob was able to showcase his brand new tune, "LL3" which he wrote in transit to his chemotherapy treatments. "LL3" already shows great potential as a jam vehicle, and will probably appear on the new album that the band is cooking up. The rest of Set 2 was a continuous battery of rock and roll as they interweaved "Moth," "Captain America," the instrumental "Hector's Pillow," the legendary "meat." and finally closed with the end of "Moth," completing a sandwich that took up the majority of the second half of the show. Guitarist Chuck Garvey then led the band in an encore rendition of "Wind it Up," that had the entire audience collectively singing the lines "Be on my side, I'll be on your side" with the band.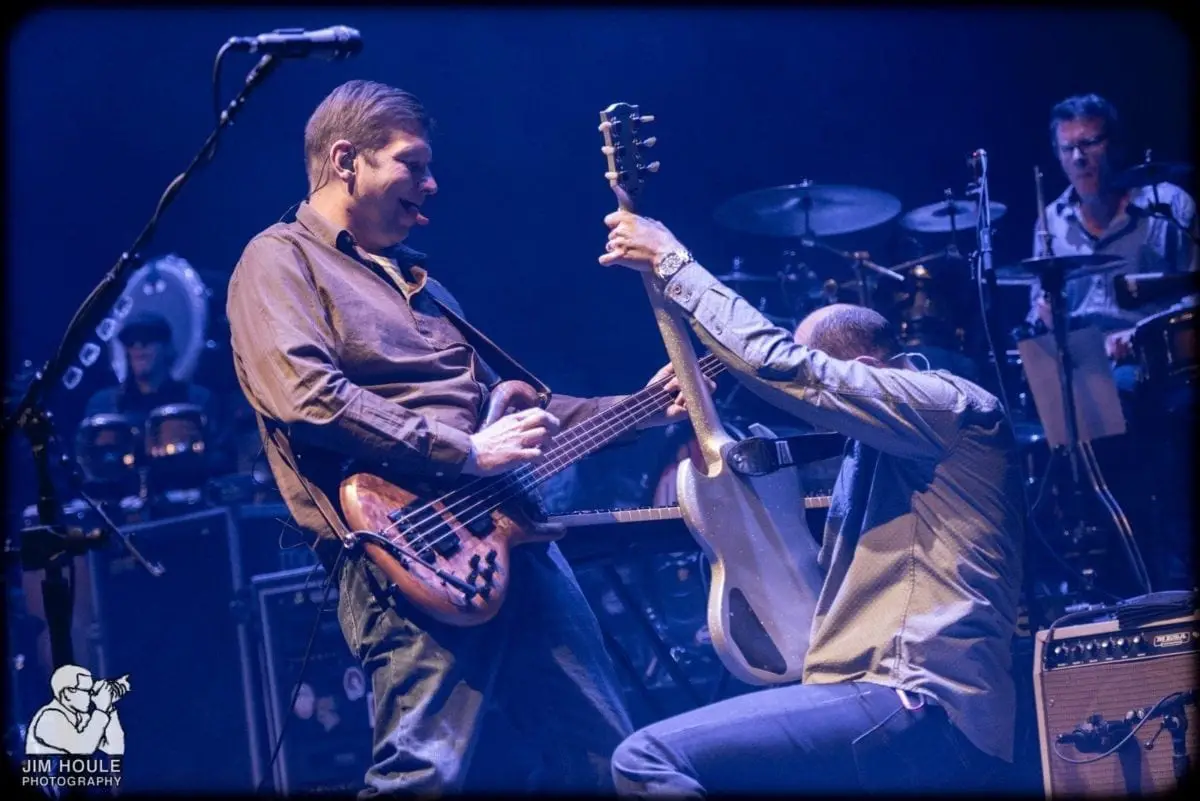 A veritable army of excitable moe.rons showed back up to the scenic Capitol Theatre for Round 2 on Saturday, for a performance that was somehow even better than the previous night, this time with no supporting act. It was a night of pure moe. and once again the crowd was deafening when a happy and healthy looking Rob Derhak took the stage.
The band opened with the crowd-pleasing "Okayalright," which segued smoothly into "Not Coming Down," once again showcasing Rob's bass skills. This was followed by the entrancing instrumental "Wormwood," which then seemlessly transitioned into the slide guitar-heavy intro to "St. Augustine." Next, percussionist and multi-instrumentalist debuted his new song, the dark and moody "I Can Never Remember," which he sang with his signature rasp. This was followed by the short and pleasant Chuck Garvey tune "All Roads Lead to Home." After "All Roads" came "Opium," and Rob showed how well his voice has healed, demonstrating his impressive vocal range. The first set closed out with a monstrous version of the jam beast, "Recreational Chemistry" before they took a short set break.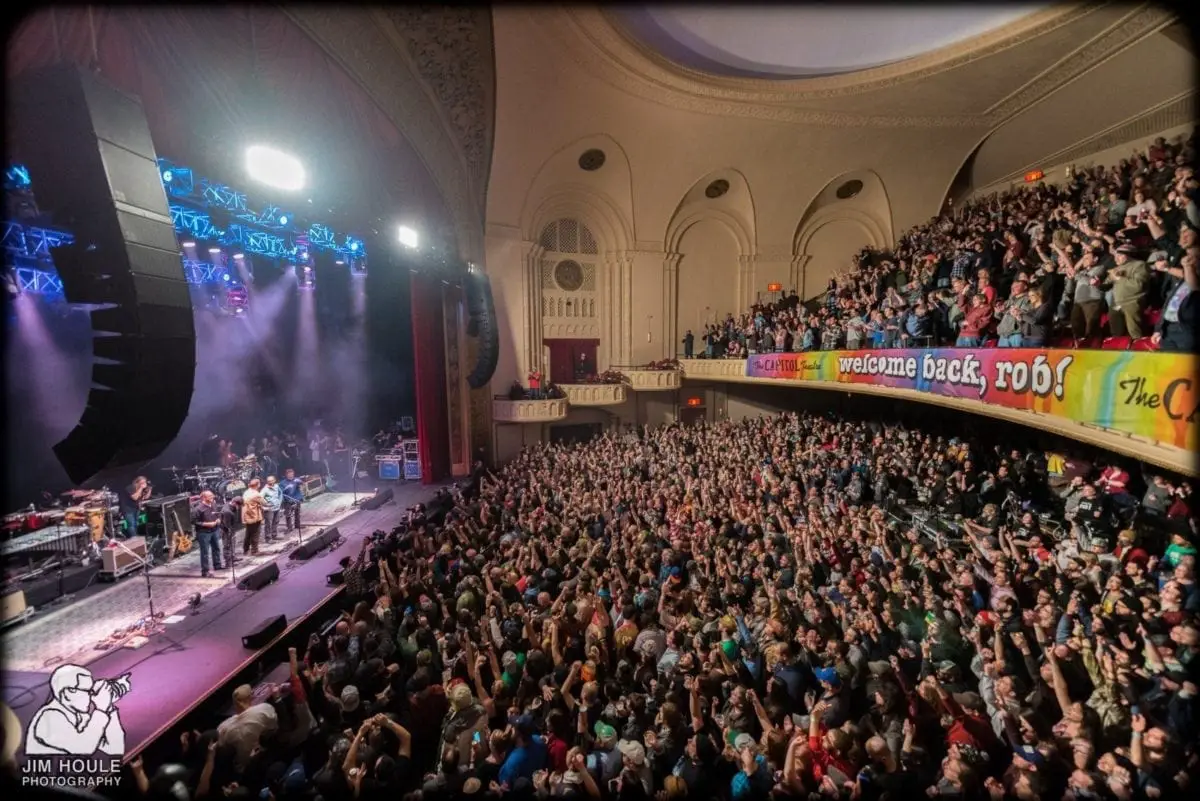 Set 2 started with a powerful rendition of "Brent Black" which featured not one or two, but three bass solos from a smiling, enthusiastic Rob as well as a fearsome drum-off between Jim Loughlin and drummer Vinnie Amico. Afterwards, Al Schnier led the band in a spirited version of "Mexico," telling the story of his tumultuous 21st birthday. This was followed by "Timmy Tucker," once again proving that Rob still has his vocal chops. Chuck Garvey then debuted his newest song, "New Hope for the New Year," which definitely shows great promise for future shows and the new album in the works. The rest of the set was vintage, heavy, dark, creepy, spacey moe. as they played "Yodelittle" into the high energy protest song "George," back into "Yodelittle" and then into the sing-a-long "Buster," every moe.ron's favorite song about a flying pig. They encored with "Nebraska," complete with a ripping talk-box solo from Garvey, and finally the hard-hitting "Annihilation Blues" to cap off the back-to-back performances. 
moe. proved this past weekend that they are far from done, and after Rob's recent cancer scare and recovery, he is clearly eager to please his fans and write new music. The historic Capitol Theatre projected a series of images of Rob from different stages of his career throughout the shows, and moe. brought an anxious crowd to their knees. Once again, it's so good to have you back Rob. We hope for many, many more years of music and laughter from you.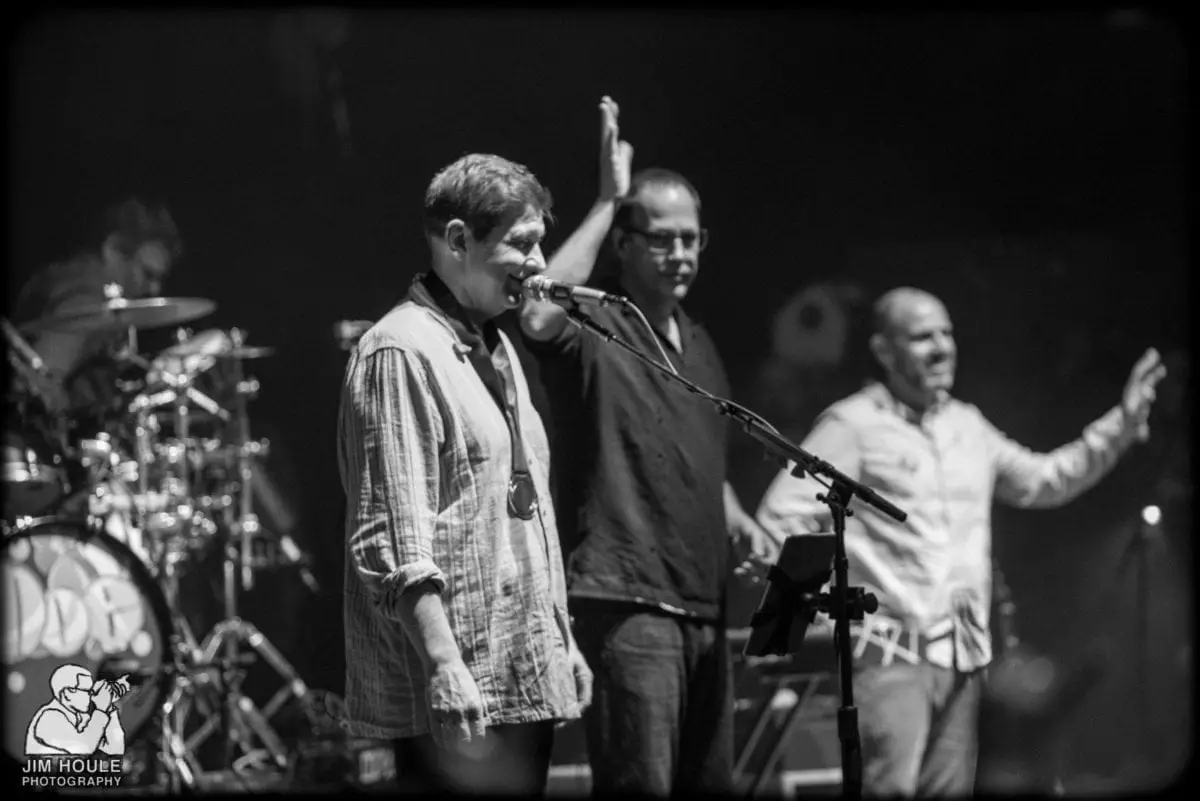 February 2 Setlist
Set 1: Rebubula > Akimbo, 32 Things, What Can I Say (FTP), Spine of a Dog > Plane Crash.
Set 2: Silver Sun, LL3 (FTP), Moth > Captain America > Hector's Pillow > Moth > meat. > Moth
Encore: Wind it Up
February 3 Setlist
Set 1: Okayalright > Not Coming Down > Wormwood > St. Augustine, I Can Never Remember (FTP), All Roads Lead To Home, Opium, Recreational Chemistry
Set 2: Brent Black, Mexico, Timmy Tucker, New Hope for the New Year (FTP), Yodelittle > George > Yodelittle > Buster
Encore: Nebraska, Annihilation Blues