Dopapod may be taking 2018 off, but guitarist Rob Compa is keeping busy, unveiling a new side project, Oval Sandwich, which will debut on February 22 at Flour City Station in Rochester, with a follow up show on the 23rd at Funk n Waffles in Syracuse.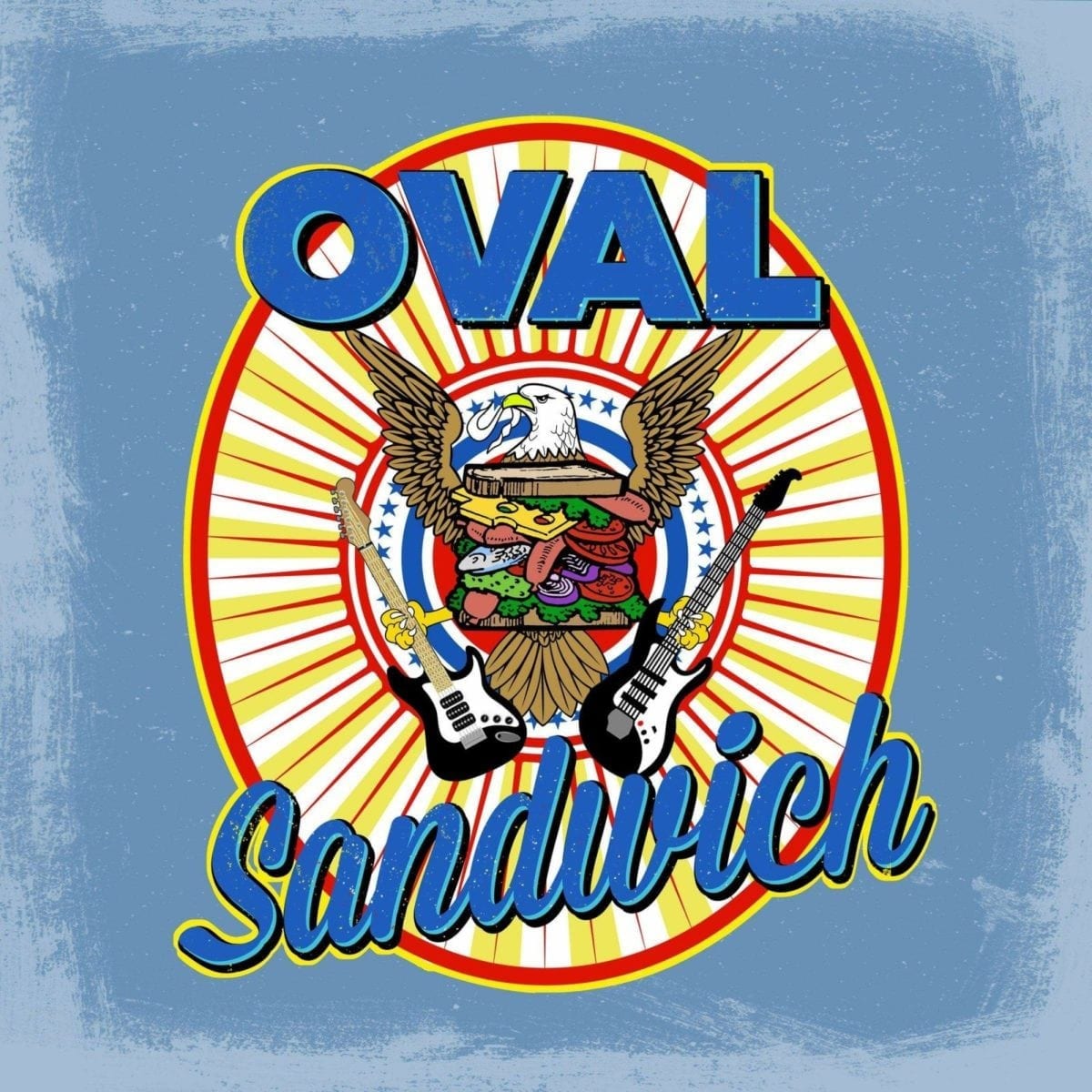 Oval Sandwich includes Compa on guitar, Paul McCardle (guitar – Doja, English Project), Will O'Riley (keys- The Niche, Swooners), Tristan Greene (drums – Doja, Ocular Panther) and Justin Rister (bass – Moho Collective). With some originals and covers on tap, the history these musicians have from years of performing and writing music in Rochester will come together for two can't miss shows. Rob spoke to NYS Music about the band name, how the lineup came together and how Dopapod's New Years show went.
Pete Mason: So why is the band called Oval Sandwich?
Rob Compa: Ok, good story. When I was going to MCC (Mohawk Community College) around 2005-06, I used to go see Willy's band The Niche in Rochester all the time. I probably saw them fifty times. After a show one night, I went to Jay Schreiber's (Niche drummer) house with Willy. I knocked back a few of beers with them, and had never really drank at all. Much to my chagrin, I got, well….drunk, for lack of a better word. We called The Niche's bassist Todd (Nestor). I told him I'd been drinking and he asked how I felt. I told him I was hungry, and he asked what I would want to eat if I could eat anything in the world. In a slightly slurred, not-so-sober manner, I told him I wanted "one of those oval shaped chicken sandwiches from Burger King (you know the ones I'm talking about). They all cracked up at that, and 15 minutes later Todd showed up, burger king bag in hand. So when we started booking shows, I couldn't think of a name and asked if anyone had anything in mind, and that was the first idea Willy had.
PM: How did you bring this act of local Rochester musicians together?
RC: The project started with some phone calls between Paul McArdle and I. Without exaggeration, Paul is one of my favorite guitar players ever, and a huge influence for me, so I've always wanted to put something together with him. I'm excited to see what we come up with when we're both playing together. We actually played a little gig at Temple a few weeks back together, and in between songs he said "Man, I can't not play like you when I'm on stage with you," and I just thought that was funny because as far as I'm concerned, a huge amount of my guitar personality is just stuff that I soaked up from listening to him for years. So he was really just playing like himself and I was the one playing like him if that makes sense hahaha.
Paul also suggested Justin as the bassist. I don't know Justin at all, but he sent me some videos of him playing and had great things to say about him. I checked out some videos, and was sold right away. I love bass players who are focused on the pocket and holding the groove together, but can still take some liberties and play ear grabbing, exciting stuff when it's appropriate. That's my ideal kind of player, and I Justin had that in the stuff I watched.
Willy, who I also play with in our other group, Borg Party, was really just a no brainer. He's one of my favorite musicians, keyboardists, and humans ever, and he's also written some of my favorite music I've heard. I've never met anyone else who writes music as fluidly and as naturally as him. For these initial shows, we probably won't have too much original stuff since it's our first shows, but I'd love to write some stuff together in the future.
Finally, Tristan Greene was a drummer I was just so stoked to play with. Like Willy's band, I used to see Tristan and Paul's band Doja at Milestones (now Flour City Station) all the time when I was a teenager, and I was just in awe of those guys musicianship. I even had Tristan play drums for Dopapod at a really early Rochester show of ours in about 2008 that our drummer at the time (Michelangelo Carubba, who is now in Turkuaz and also plays with me in Borg Party) couldn't make. I love his pocket, and how he doesn't overplay.
This is really sort of a dream band of Rochester guys for me. If I could have picked anyone, it still would have been these guys.
PM: How was the final Dopapod New Years Eve before hiatus?
RC: It was great! We had been torn between whether or not to play two sets like we always do and have an opener that would help us draw more, or do three sets and not have anyone else on the bill. We went with the latter, and all four of us were so thankful for that. We really wanted to have it be our night, and be able to play for as long as we wanted since it'll be awhile before we get to do it again. We even played our whole Redivider album, with the weird interludes and everything. It felt great. After the show, our friends backstage were all verklempt and telling us how much they loved us. Some of them were even a little teary eyed. And we were all just tired and pretty satisfied! I think after that much playing and months of knowing this break was coming, we were all just pretty nonchalant about the whole thing. We just had a blast.
PM: How do you see your 2018 panning out?
RC: Lots of teaching guitar lessons, and lots of gigs. I've never had to book my own shows until now, so that's a pretty crazy learning experience. But as I'm moving forward, I think I'd rather have enough students to relax financially, and let gigs come to me rather than me put all of them together. I'm not really a managerial/leader type. I obviously want to play as much as possible and in as many settings as possible, but I like just being the guy who other people call to play guitar for them. I've also thought about going back to school to finish my music degree. A major long term goal of mine would be to teach guitar in a college setting someday. I love teaching and get a lot out of it, so I would love to teach in a kind of more advanced setting like that.