Pat DiNizio, founding member of New Jersey's Smithereens, died Tuesday Dec. 12 according to a statement from his bandmates. He was 62. The cause of death was not disclosed.
DiNizio's death was announced on the band's Facebook page Tuesday night.
Formed in 1980 in Carteret, New Jersey, DiNizio, Jim Babjak, Dennis Diken and Mike Mesaros strung together a series of popular alternative songs in the late '80s and early '90s that included "A Girl Like You," "Only a Memory," "Behind the Wall of Sleep" and "Blood and Roses." The band's charged power pop sound was informed by the early British Invasion bands and the early rock of Buddy Holly. DiNizio's smooth baritone vocals provided the signature sound of the band while his beatnik-style goatee and flipped up cap, a signature look.
In addition to his work with the Smithereens, Pat DiNizio released several solo albums, produced an independent film, King Leisure and dabbled in politics, running for a U.S. Senate seat from New Jersey on the Reform Party ticket in 2000. He finished fourth in that race.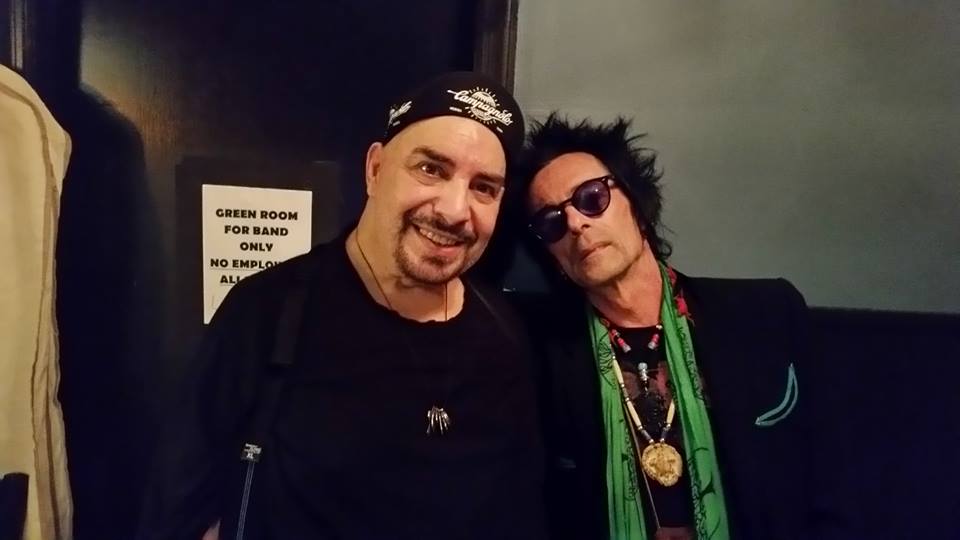 DiNizio had recently suffered health issues from a series of falls that injured his back and neck. The most recent fall in September prompted the singer to reassure fans he was on the mend in a post to the band's Facebook page,
REPORTS OF MY DEMISE HAVE BEEN GREATLY EXAGGERATED! I SUFFERED A BAD FALL IN THE HOME THE OTHER DAY AND INJURED MYSELF, BUT TRUST ME, I'M NOT ON MY DEATHBED OR ANYWHERE NEAR IT:-I AM HURT, HOWEVER, RECEIVING GREAT MEDICAL CARE, BUT HAVE BEEN ORDERED BY MY PHYSICIANS TO TAKE SOME TIME OFF TO INSURE A COMPLETE AND HEALTHY RECOVERY, SO,,WE'VE GOT TO TAKE SOME TIM E OFF FROM THE ROAD SO THAT I CAN GET BETTER, WE'LL BE RESCHEDULING A FEW DATES SO THAT I CAN HEAL PROPERLY.
The band mourned the loss of their bandmate Tuesday night, "Our journey with Pat was long, storied and a hell of a lot of fun. We grew up together. Little did we know that we wouldn't grow old together.
Goodbye Pat. Seems like yesterday."