Tucked away in the mill towns of Western Massachusetts lies the village of Millers Falls. You'd never think that in this little nook of New England is a quaint studio that puts out some amazing music. Iron Wax Studios is the dream-child of the one and only, Alan Evans and his wife, Kim. When people talk about Alan Evans, you'll usually hear about his long list of projects and sit-ins. From his roots with his also musically-talented brother Neal Evans of Lettuce, through Soulive and Karl Denson's Tiny Universe, up until now with Brothers, his band with his brother and Oteil and Kofi Burbridge. What you might not hear about is his work behind the scenes. Alan has been interested in engineering and producing music since he was very young.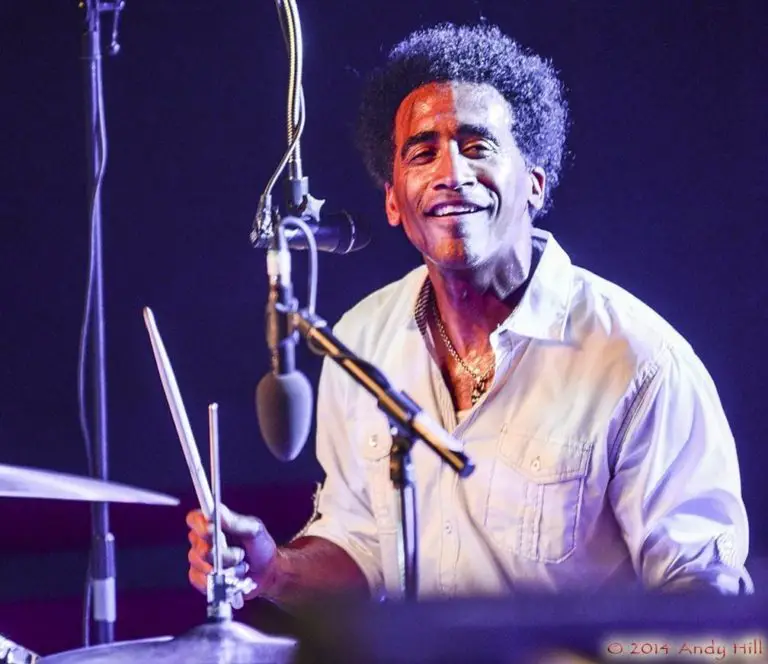 Alan Evans: Neal and I had a band way before (Soulive), called Moon Boot Lover. I started playing when I was 11, and I'm 43 now. I started going on the road when I was 14 or 15, and I started engineering when I was 14 or 15, something like that… It was a PV 12 channel mixer, and a Harman Kardon, TD-202. I can't believe I even remember that [Laughing]… And then I borrowed my friends ADAT, and that was kind of mind-blowing, and then I got my own. Actually, the first Soulive album was recorded on an ADAT a long time ago.
_____
The part I found most fascinating about this is that for everything Evans has his hands in on stage, his influence behind the scenes is bigger, much bigger. I decided I wanted to make this side of the curtain available to the world. I approached Evans with an idea: a series or featured article where NYS Music captures the behind-the-scenes life of artists and the engineers who fine tune their sound. He was incredibly excited about the idea, and allowed me to come to the studio for an interview, which basically became an incredibly fun and engaging conversation about music and life.
_____
Zach Culver: This is a part of the music world no one ever sees, and I especially love this. I'm not a musician, so I don't get to see this ever. And I'm a huge fan of the artists that are coming through, and yourself, so this is something I'd love to share with people.
AE: I particularly would be into that just cause, I've always been a fan of non traditional… I don't even know if you could call this a traditional recording studio. I guess it is, maybe.
ZC: Yeah, every one is different, even bigger ones, some are just huge rooms, you know, with that one spot with the best acoustics. But then, even this one is bigger than some I've seen, where it's just a mixing board and a closet that people get in one at a time and play.
[Laughter]
AE: Exactly, exactly.
_____
When you walk into the studio, you're taken back for a second. When you see the movies, or the giant studios that produced our favorite classics, you think of a massive mixing board with thousands buttons and channels. You see a huge room with a single mic in the center where the pop singer can swing their arms up and down as they hit that high note. Iron Wax is not that studio, and you realize immediately that that's exactly what Alan Evans wants it to be. It feels like home.
_____
AE: I like to make it feel warm and…
ZC: Fun.
AE: Yeah! Exactly. I want to make it feel like it's not a recording studio. They're just hanging out in their living room.
ZC: Like they're just coming in and jamming.
AE: Yeah, and then when you hit playback you're like, "wow, that sounds great."
ZC: Because of that kind of atmosphere, you're going to get the best out of people… You've gotta catch them when they're not paying attention, because that's when you get their real personality.
AE: Exactly. We'll just have a lot of fun, just hang out. My vibe, as you can see, as it's always been, is I prefer not to have a control room.
ZC: Yeah, you wanna be with the band. And getting to connect with the band like that…
AE: Like if I'm in the room grooving, I'm feeling it. If you're on the other side of the glass having fun and they're over here, they don't know what I'm thinking… I'd much rather be a part of it… It all comes down to creating a comfortable environment for people to create.
I love being a part of something that's not about me. I love being in the room when something is being created, when something is being realized. When I hit play, and they say "that's what we've been wanting," that's such an amazing feeling. I love being on stage and playing my music, but there's something really special about helping someone with their thing.
ZC: How long have you been here at Iron Wax?
AE: In this spot? Almost two years. Actually, the very first session here was The Brothers, and that was February two years ago. Immediately before this, all this was at my house. That was insane, having a studio at home. I did all the [Alan Evans Trio] stuff. I mixed a bunch, and before that I was down in Hatfield [Massachusetts]. I did a bunch of stuff there… I definitely get focused when I get in here. As much as I like the idea of a big studio, and I don't know if it has to do with the style of music I'm working on, or if it's just my vibe, but I try to make things sound smaller, or things end up sounding smaller; not in a bad way, but just tighter. Some people really dig the explosive sound, like drums or something, but, I listen to all my favorite albums, and it's not that at all. All this [equipment] should be in the background. You shouldn't notice the microphones. Who cares what mic or pre-amp you use. It doesn't matter. Really in the end, it's about the song. I can get a lot of people in here, its kind of crazy. The biggest band I've had in here, are these cats from London, Crowd Company, an 8-piece group, and pretty soon I'm having a ten piece coming through, Aztec Sun, from DC. Super killer band.
ZC: I really love who's coming through here, not only because they're some of my favorite artists, but they're also some of my favorite people. I've met a few of the guys from Harsh Armadillo. They're so much fun, and they have a lot of personality.
AE: Those cats blew me away. Kim told me this band from New Hampshire is coming through to work with us. So I checked them out, and they sent me some demos, and stuff they wanted to record, and it was cool. And, I don't know what happened, whether I missed something which I don't usually do, but when they came in here, I was like, "Woah." They were ridiculous, man. [Laughing]… There's a reason why they wanted to come here, and man, I'm really glad they did.
ZC: What brought you to this area?
AE: Kim and I were down near Woodstock, NY and Kraz joined [Soulive] and when we got going, he said his mom had a vacation home up in Vermont, and so she said we could live there. We paid maybe fifty, a hundred dollars a month, huge house, hundred acres. We were just kickin' it up there, so when we were starting, we could do a lot of gigs and travel a lot, and not worry about living expenses. So once we started making money, Neal and Kraz moved to Northampton and then from there down to Brooklyn, and I had no desire to go back to New York. I lived there for a long time in the early 90's. So Kim and I were just kicking it up there in this huge house, and we found out we were gonna have our first kid, and we had to drive over an hour to get to, like, Keene to see the doctor, we were just like, this is not gonna work… we started looking for places and we looked at a place in Greenfield, and then found a place in Deerfield, and that's where we ended up.
ZC: You just started Matador Soul Sounds. That was about a month or two ago, you did your first show.
AE: Yeah, at Brooklyn Comes Alive. That's been a lot of fun. I was actually just talking to Eddy (New Mastersounds) earlier today. We've got some shows coming up in the spring, going on tour in march, right after I get back from London with Soulive, I go on tour with Matador for like three weeks. They're some fun cats to hang out with. You know just, hanging with like minded people.
ZC: That's easy in this industry to find that. Everyone is so welcoming… and doesn't have a bad bone in their body.
AE: I mean that's the really cool thing about the time we're living in… there's no reason to not be cool.
"Life's too short to not be cool"
Alan at Iron Wax, Photo Credit: Kim Evans
_____
ZC: Back in the 90's, you played with Oteil Burbridge a lot, which I feel like a lot of people would never know that. You just came out with Brothers, with your brother Neal (Evans), and Oteil and Kofi (Burbridge). What's it like working with them?
AE: So Oteil and I met way back in the day with my old band Moon Boot Lover. We met in like, '93 or '94 when he was playing with Aquarium Rescue Unit, we used to do a bunch of shows together. We talked about actually doing something, the four of us, but its just tough. Oteil and Kofi, they're just special dudes. you know, its crazy, when the four of us play together, its hard to describe. Because you know, Neil and I have always had like this, telepathy type s***, but with them it's the same thing! Like we all know where each other is gonna go, and it's just really special. They're just the nicest people, really in tune with, just, something else.
_____
ZC: You've worked with so many people over the years. I mean, the list is never-ending. Is there anyone you wish you could work with, either A) you never got to, or B) Never could get around to?
AE: Those are always hard for me to answer, because I always find that the unexpected sit-ins or, whatever you want to call them, connections that are made, are always the best. They're organic… but with that said, years ago we got invited to play a party at Paisley Park. Prince wanted us to come play—like some friends of ours had done it before and we were all gonna go. He had these parties, a couple a year maybe, and we just thought it was going to be amazing. And, for whatever reason, he ended up having to cancel the party, and we were saying "well, that sucks but I'm sure we'll connect at some point," but it never happened. And Pete Shapiro (Brooklyn Bowl) was always saying we should get Prince for Bowlive. And that really would've been pretty special. It could've gone either way… That's definitely one cat that I would've loved to be around just for even ten minutes just to soak up that kind of energy.
AE: Like, Stevie Wonder sat in with us years ago. It was the end of the show and we left the stage and someone said "Stevie wants to come sit in" and I had no idea he was even at the show [Laughter]… so he comes out and Stevie is in between me and Kraz. And dude, that was the first time I've ever seen him live, and it was just crazy… He came out, played harmonica and just killed it. And then was feeling good and started singing, I mean he was right next to me. And to just see him—not just hear him but to see him sing. I mean he used his entire body, down to his toes. It was crazy man, crazy. I remember [Ryan] Zoidis and I went across the street to this party, and his whole vibe was all over us. It was the craziest thing. It was just this cosmic, like, aura and it rubbed off on us for a little bit.
But to answer your question, Prince.
[Laughter]
ZC: What are you looking forward to, going into 2018?
AE: Definitely the release of the Matador Soul Sounds album. We put out this little single, two songs or something. The full album is coming out, I'm doing some touring with that, and then obviously, the new Soulive thing, because it's been a long time.
ZC: I was gonna say, looking through, I know you took a year off for Bowlive, and came back this year, and everyone was like, what was that? Are you done? Everyone had faith but, your last album was 2012?
AE: Yeah that sounds about right… we're definitely not trying to push Soulive too much, cause we've been playing these tunes for a long time. We wanted to have some new s***, some new stuff to talk about. So we were just chillin' until it came out… and all of a sudden it was like, man, we need to put something out, cause we just went to Japan, and we had a great time there… so finally we're gonna get together and record.
_____
Evans is a true pioneer of the industry. He really does it all and has an influence in so many bands, and genres. Later this month Soulive will be coming to Iron Wax to start fresh on a few new tracks for the world, and Evans was gracious enough to let us return to document the occasion. This will be an inside look at how the band writes and interacts with each other, something that fans rarely get to witness.
Stay tuned for more from "Behind the Iron Wax Curtain."