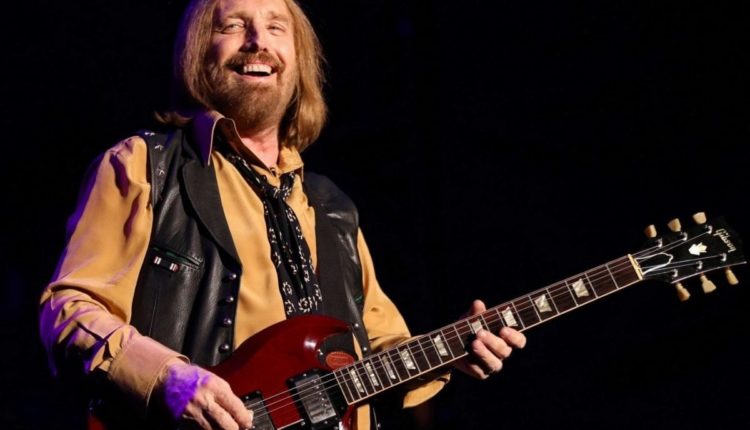 Tom Petty was the venerable wizard of feel-good music, the kind we cranked with the windows down while driving at full speed. "I felt so good, like anything was possible / I hit cruise control, and rubbed my eyes." His songs were perfect for beach parties, heartache, conflict, and respect. Petty's songs gave us perspective, relating to us to say, "life will be all right: you will get through this; stand tall and be proud of yourself."
Petty was a philosopher, a poet, a troubadour, and a comic. He had a keen sense of humor and did what was right for his fans, even if it meant going to battle against overbearing record company execs. He fought for the common cause and helped all musicians in his wake by keeping industry powers in check. He fought labels to keep cd costs down, including his own first record label, and he succeeded. Most early contracts were rigged against the artists, and musicians often had no choice but to sign their lives away in order to "make it big." Now the battles are fought against Pandora and Rhapsody, but some of these streaming services are losing the fight as new services take over and fans rally behind artists who are continuing the fight Petty pioneered.
Early in my formative years, I enjoyed watching my friends in Final Warning rehearse and perform Tom Petty and the Heartbreakers' "Breakdown" countless times, while Adam Sandler gave us his best Tom Petty impersonation, complete with the twangy accent and rock moves. His basement was where I followed my first band, becoming the band's light guy and roadie. Petty was the lovable rocker we all related to. He crafted songs that were simple, catchy, and about real life: powerful, inspiring, soothing, and enlightening. His fans felt like he was their best pal, and that he spoke to us through his music. Petty was one of the greatest artists, with the uncanny ability to reach our hearts and alter our minds. In his music was great wisdom and peacefulness, but also a sense of celebration, confidence, and courage.
"Petty was a giant. Damn the Torpedoes is one of the greatest rock albums of all time, and certainly would have been the best album of the 80s, if it were released 3 months later." (Peter Lavallee, lead guitarist of Final Warning) That was Petty's third studio album, his most popular and highly-acclaimed, which was certified triple platinum in the US and reaching #2 on the U.S. charts. Every song on it was a masterpiece. Petty didn't write fillers – he wrote every song to strongly stand on its own.
"I first worked with the Tom Petty Camp at The Hangout Music Festival. I became friends with Josh, who looks out for the band and tour. I gave Tom and his wife a ride from the tour bus to the headliner dressing room compound and upon introducing myself with 'Hi, I'm Tony', Mr. Petty nasally replied 'Hey, I'm Tom.' Fare thee well, Tom Petty, and thank you for fueling our FM radio memories for all those decades with simplistic truth. You are loved and will be missed." (Tony Hume, tour manager, artist relations, and operations for Bonnaroo, Karl Denson's Tiny Universe, The Fox Theatre, Wanderlust, and All Good, among many others).
Petty was inducted into the Rock and Roll Hall of Fame in 2002, and inducted his friend, the "Dark Horse" himself, George Harrison, in 2004. He had countless friends in the music industry, being likeable, approachable, and one of the hardest-working performers and songwriters of all times. Petty had more top 10 hits in Mainstream Rock than any other artist in the chart's history, with 28 total top 10's. Petty has been on the charts 48 times since the chart's inception in 1981 (source: Billboard). Petty was competing against The Rolling Stones and The Who, and has scored top hits in 5 different decades, selling over 60 million albums worldwide.
In his last year, Petty played 53 shows in 2017, and has performed over 1,000 shows in his lifetime. Petty has appeared and recorded with Bob Dylan, George Harrison, Johnny Cash, Stevie Nicks, Roy Orbison, Steve Winwood, Lucinda Williams, and countless other music legends. One of Petty's first guitar teachers was Don Felder of The Eagles, a fellow citizen of Gainesville, FL, where Petty was born on October 20, 1950. Early on, Petty was so impressed by The Beatles that after seeing them, he dropped out of school at 17 to play bass with his new band, The Epics. They soon evolved into Mudcrutch, who had 2 of the Heartbreakers, Mike Campbell and Benmont Tench, along with Tom Leadon on guitar and Randall Marsh on drums. They recently played a sold-out show at The 930 Club in DC on June 6, 2016, having been recently reformed in the summer of 2007. (Washington Post).
Petty directly influenced Dave Grohl, who has covered 'Breakdown' 69 times. Petty influenced many other prominent artists, including Ryan Adams, Bon Jovi, and Taylor Swift, who wrote, "To me, Tom Petty represented a kind of songwriting I idolised: complex simplicity. His hits have defined rock radio since the Seventies, and he never stopped writing great music. It said so much in the lyrics, the concepts, the stories, the message, the nuances … but always brought you back to a hook that got stuck in everyone's head. He motivated thousands of guitarists to learn to play just because they wanted to be able to play 'Free Fallin". Count me as one of them." (NME Music / nme.com).
Because of his huge popularity, Petty played the largest festivals, including headlining acts at Bonnaroo in 2006, alongside The Allman Brothers Band, Stevie Nicks and the Black Crowes. Petty was enthusiastically greeted by his devoted fans, who chanted the words to every song with unity and pride. I had the great fortune to experience the power of this rock icon first opening for The Grateful dead in the mid to late 80s, a few other shows throughout the decades, then more recently at New Orleans Jazz Fest in 2012, and again at Lockn' Festival in 2014. I covered that year for NYS Music, and was lucky to catch this shot as Tom looked right at me, with an elvish grin and a gleam in his eye.
Thank you for your musical magic, may you rest in peace, Tom.