Glen Campbell, a country artist who successfully bridged the pop and country worlds in the late '60s and early '70s died from complications of Alzheimer's disease Tuesday at the age of 81. Campbell's Facebook page confirmed the death Tuesday afternoon.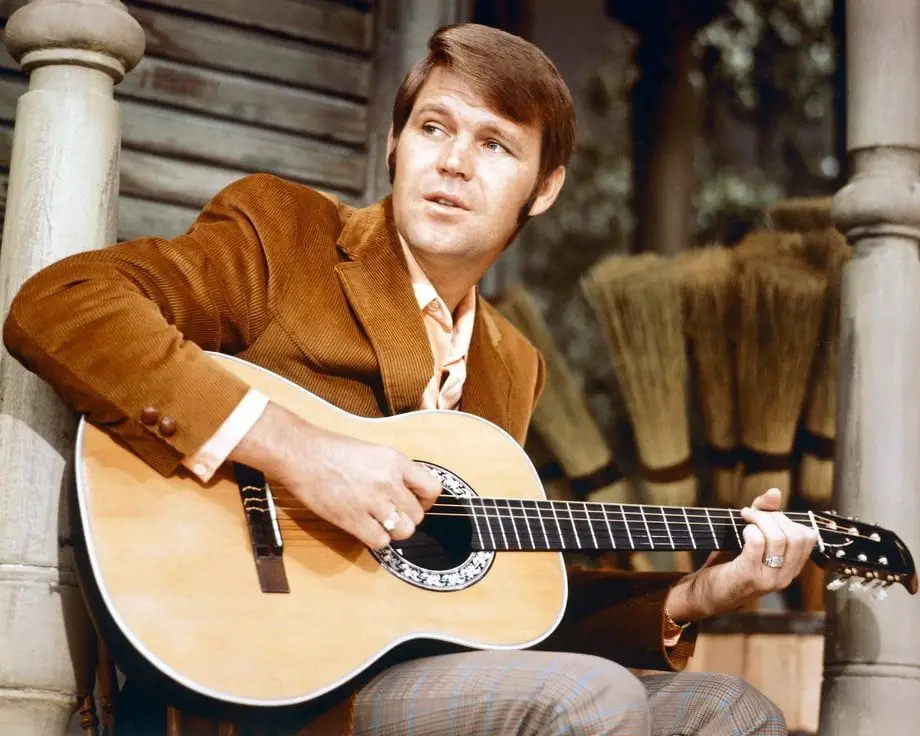 Campbell was diagnosed with Alzheimer's in 2011 and was public about it as he embarked on a farewell tour backed by three of his children. What was supposed to have been a short five week tour, morphed into 151 shows, with his final show occurring in Napa, CA on Nov. 30, 2012. That tour was chronicled in the 2014 documentary, Glen Campbell: I'll Be Me.
The film followed Campbell on that final tour and revealed the up close and personal experiences of a person suffering through the various stages of Alzheimer's and its effects on loved ones. Campbell's daughter, Ashley, who played keyboard and banjo on the tour, told The New York Times in 2014, "It was almost like a game of roulette. You'd have a great show and then a difficult show, and you'd start to wonder, 'Oh no, is this getting towards the end?'"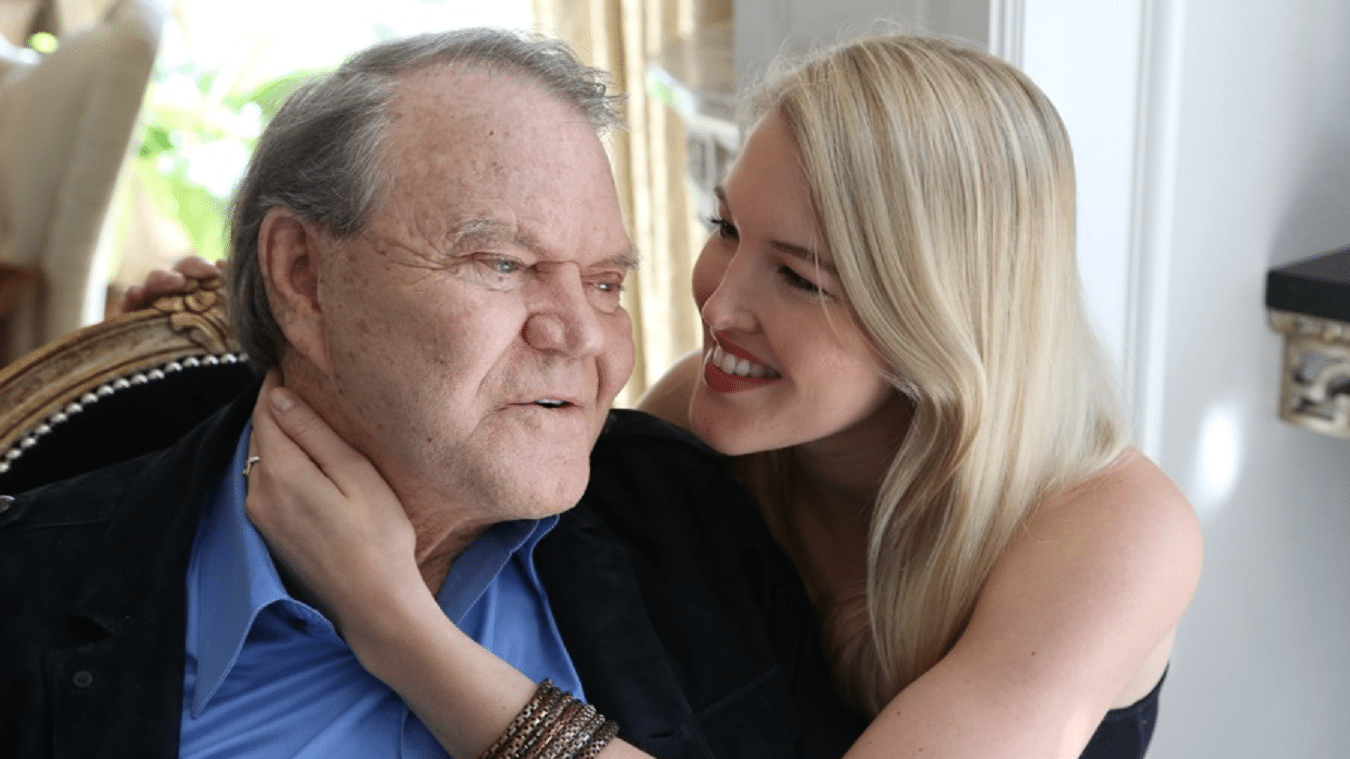 Following that tour, Campbell retreated to Nashville where he received long-term care until his death. His final studio album Adios! was recorded following the farewell tour. He was accompanied by such artists as Vince Gill and Willie Nelson, covering songs from Nelson, Bob Dylan and Harry Nilsson, and his longtime collaborator Jimmy Webb. The album was released this past June.
Campbell was the seventh of 12 kids, born to an Arkansas sharecropper on April 22, 1936. He began playing guitar at the age of four with a Sears and Roebuck guitar and was performing on local radio by age six. Campbell quit school, obsessed with Django Reinhardt at the age of 14 and moved in with his uncle, Dick Bills, who had a band in Albuquerque.
A move to Los Angeles in 1960 at the age of 22 kick started a professional career that had Campbell performing with the infamous Wrecking Crew, a loose-knit group of LA studio musicians who became Phil Spector's house band. The Wrecking Crew acted as the backing band for dozens of the most popular artists of the '60s, including Frank Sinatra, Nat King Cole, Bobby Darin, the Monkees, Merle Haggard, Elvis Presley, the Mamas and the Papas and the Beach Boys.
According to Rolling Stone, "In 1963 alone, he appeared on 586 cuts and countless more throughout the decade, including the Byrds' "Mr. Tambourine Man," Elvis Presley's "Viva Las Vegas," Merle Haggard's "Mama Tried" and the Righteous Brothers' "You've Lost That Lovin' Feeling."
After sitting in on some Beach Boys sessions, Campbell became a touring member of the band, replacing Brian Wilson, who had suffered a nervous breakdown. Campbell toured with the band through 1965.
His late '60s collaborations with Jimmy Webb brought Campbell's biggest success, with songs such as "Wichita Lineman," "Where's the Playground Susie," "By the Time I Get to Phoenix" and "Galveston." His popularity and status as a crossover artist took off in 1968 when he hosted a summer replacement show for The Smothers Brothers Comedy Hour. The gig led to his own variety show, The Glen Campbell Goodtime Hour, hosting such musical luminaries as Johnny Cash, Ray Charles, the Beatles, Neil Diamond and Linda Ronstadt on CBS. The show ran from 1969 through 1972.
Webb wrote a heartfelt tribute to his "big brother" in a post to Facebook.
Campbell's career stumbled a bit in the early '70s as problems due to alcohol and cocaine use created issues both personally and professionally. In 1975, he resurfaced with several of his most well-known songs topping both the country and pop charts. The Allen Toussaint-penned "Southern Nights" and his signature song, "Rhinestone Cowboy" both hit number one on the Billboard charts during this period.
His later years were spent championing younger country artists such as Keith Urban and Alan Jackson and recording albums of gospel music. He was inducted into the Country Music Hall of Fame in 2005. The album Ghost on the Canvas was released in 2011 and featured collaborations from indie rock icons Paul Westerberg of the Replacements, who wrote the title track, Smashing Pumpkins frontman Billy Corgan and Jakob Dylan of the Wallflowers.
Campbell is survived by his fourth wife Kimberly, their three children, Cal, Shannon and Ashley, Debby (from his first wife, Diane Kirk), Kelli, Travis and Kane (from his second wife, Billie Jean Nunley) and Dillon (from his third wife, Sarah Barg.
Webb eulogized, "Let the world note that a great American influence on pop music, the American Beatle, the secret link between so many artists and records that we can only marvel, has passed and cannot be replaced."