The buildup and anticipation for Phish's 13 night 'Baker's Dozen' run at Madison Square Garden hit a fever pitch on July 21 as the band kicked off the first of 13 shows with a coconut theme, free donuts, free Ben & Jerry's ice cream and a show full of surprises and deep jams with excitement stoked for the next 12 shows.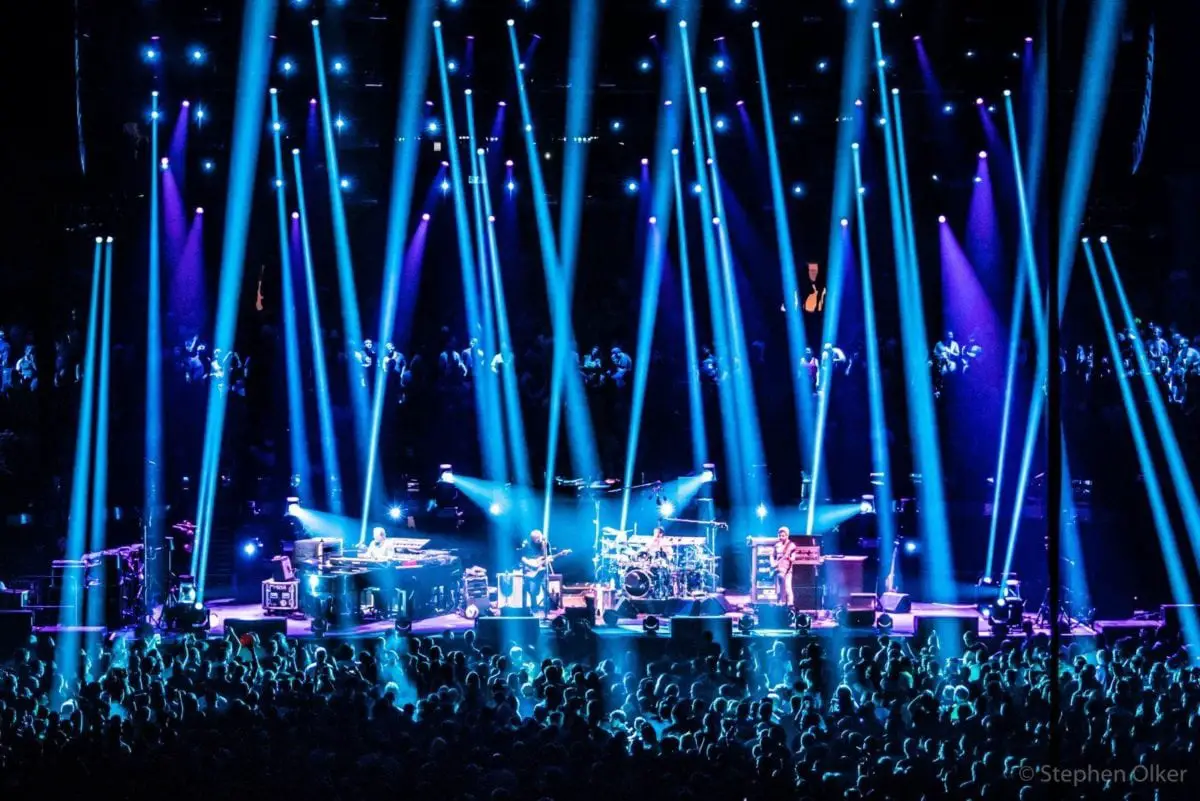 Having not repeated a song during the first 5 shows of the run, heavy speculation among fans pointed to no repeats this run, with the band working new songs and side project covers into the rotation early. Alongside this was a 'Coconut' theme tonight, which was also the flavor of Federal Donuts handed out for free inside the venue this evening, all setting the stage for 12 more themed nights of donut flavored musical fun.
"Shake Your Coconuts" debuted to kick off the run, an energetic tune with lyrics inciting the crowd to get moving, "Just keep on dancing now / Just keep on getting down / Just keep on having fun / This party's just begun." "Martian Monster," "Timber Ho!," and "555" raised the funk factor with "Pigtail" and "Halfway to the Moon" barely mellowing the crowd. Cheers grew throughout the peaks that came out of these longer than usual versions. The phenomenal duo of "Reba" > "Moorage Daydream" threw a dose of early 90's old school jamming with an arena rock level drive to each. "Walls of the Cave" closed out a set that raised the bar for the 25 sets to follow. All throughout, Chris Kuroda's new light rig took on a life of its own, floating above the band and adding another layer to the already stellar light show.
The 16 minute "Tweezer" that opened up the second set grew patiently into an expansive jam, shifting into "Seven Below," serving as a one-two punch to crank the second the set gears. "Billy Breathes" and "Sparkle" let the audience catch their breath for a moment before a TAB song "Everthing's Right" took a spin for over 11 minutes and jammed nicely, fitting into the second sets of this tour more than any other debut thus far. A peaking "Slave" and "Suzy Greenberg" seemed to cap the set, but that was done with a cover of "Coconut" (the 'Lime in the Coconut' song by Harry Nilsson) done barbershop quartet style with Mike stealing the show. "Mango Song" and "Good Times Bad Times" paired perfectly with the two rocking sets that preceded.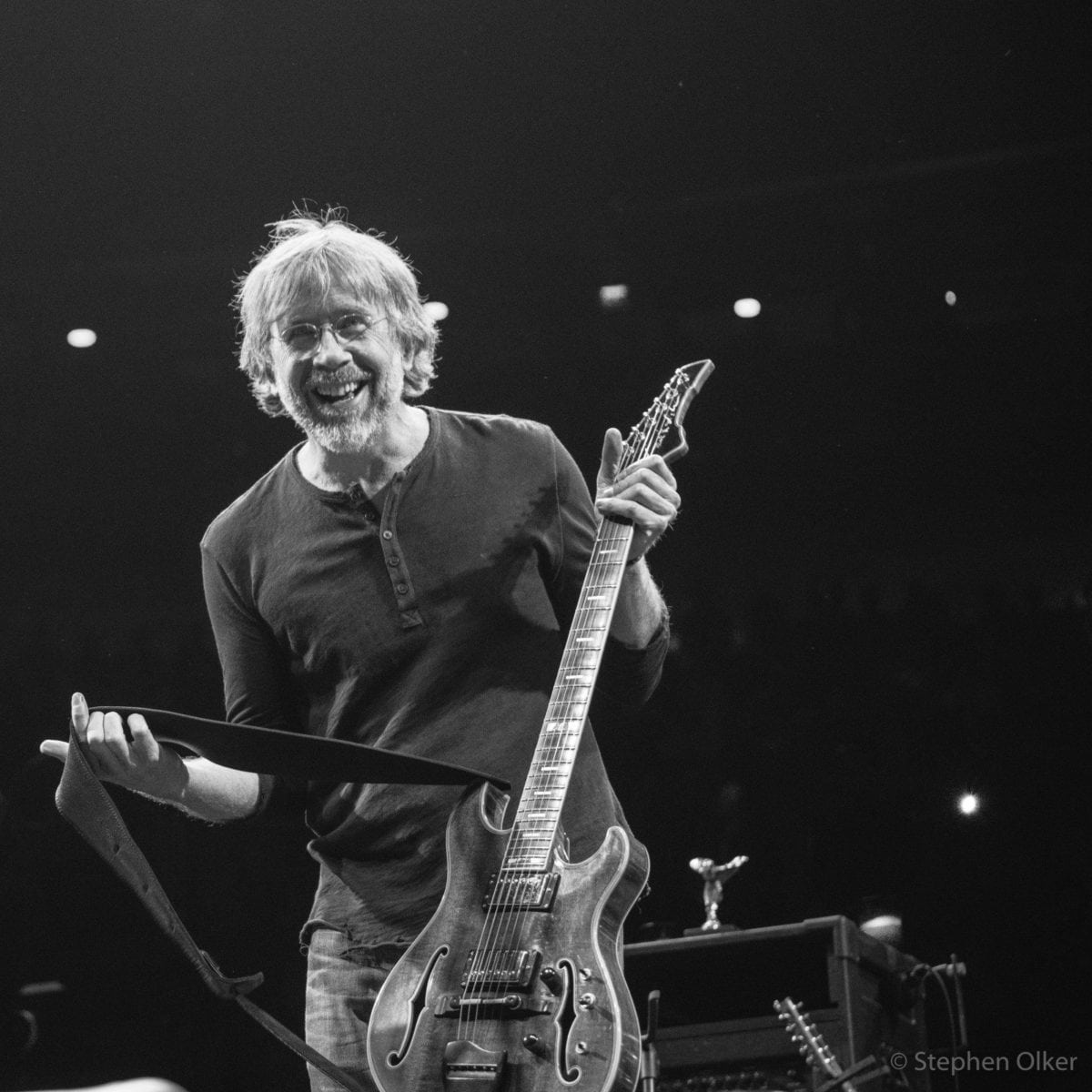 Tonight's theme has been announced as Strawberry, and we're not far from Central Park. Strawberry Fields Forever, anyone?
Setlist via Phish.net
Set 1: Shake Your Coconuts[1], Martian Monster, Timber Ho! > 555, Pigtail, Halfway to the Moon, Reba[2], Moonage Daydream, Walls of the Cave
Set 2: Tweezer > Seven Below > Billy Breathes > Sparkle, Everything's Right > Slave to the Traffic Light, Suzy Greenberg,Coconut[1]
Encore: The Mango Song, Good Times Bad Times
[1] Phish debut.
[2] No whistling.