Central Park's Summer Stage has quite the lineup this summer, with the centerpiece being a double bill of prog/jam goodness in Aqueous and Umphrey's McGee on July 7.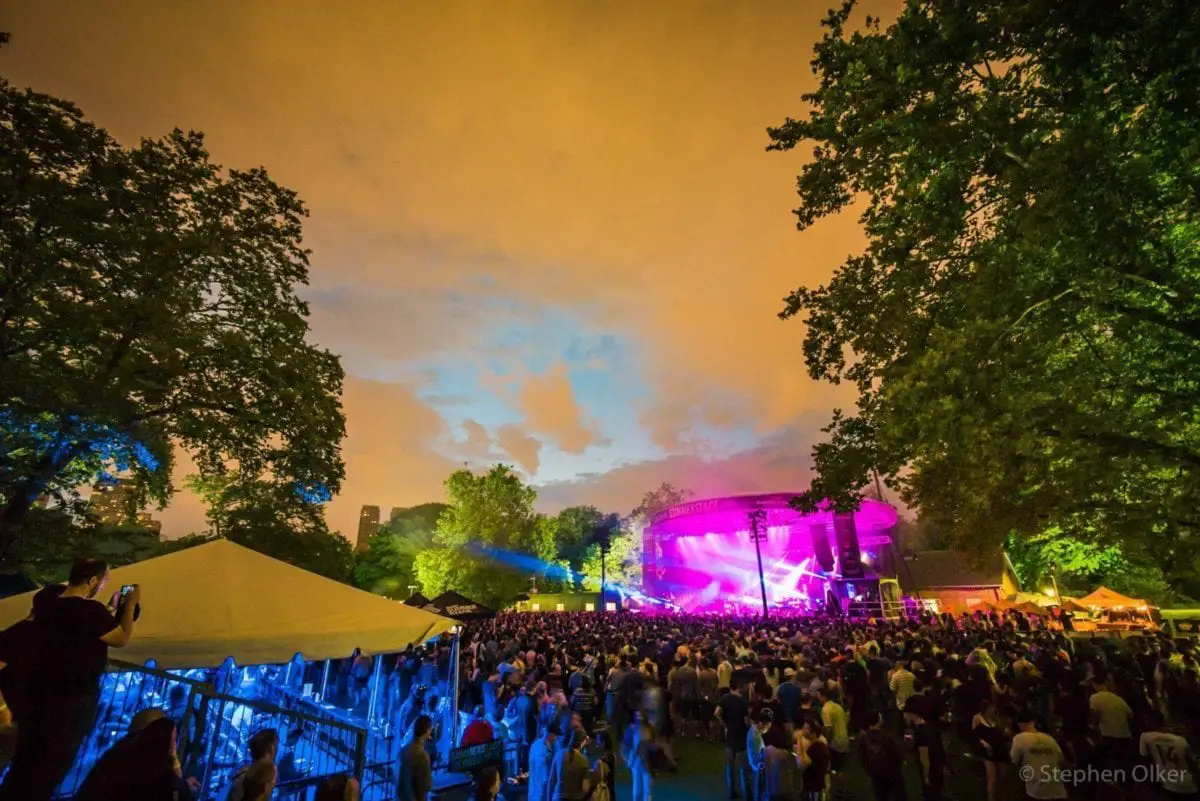 Aqueous performed just two songs, "Second Sight" and "Kitty Chaser," in their 30 minute, all-too-short set to start the night, but that would be remedied by their post-show later this evening. Umphrey's opened up their set with some technical issues, doing a double take on "Bridgeless" as a result. After the second attempt, the band played "Miss Tinkle's Overture," hinting they were slightly pissed off but pressed on with "2×2" and "Dump City" which highlighted the rest of the set, and the final segment of "Bridgeless" finishing the first set.
Much like their Midwest counterparts playing in the Bronx this evening, Umphrey's began to heat up when the rain cleared. Jams blossomed through the encore with two huge sandwiches in their second set. "Plunger" opened, as did the skies during "Utopian Fir" which had a "Whole Lotta Love" tease, as well as "Driven 2 Tears" which segued back into "Fir." If the crowd wasn't already wet, "Mantis" > "The Triple Wide" > "Mantis" took care of that. An encore of "Rocker Part 2" capped the night and sent the fans streamed out of a moist Central Park and headed to the Highline Ballroom where Aqueous and Umphrey's would join forces for the after show.