One of New York State Music's 87/90 bands, Intrepid Travelers, is set to release their EP Everyday Is Your Birthday on Thursday June 29th. The CD release event will be in their hometown of Buffalo at Buffalo Iron Works.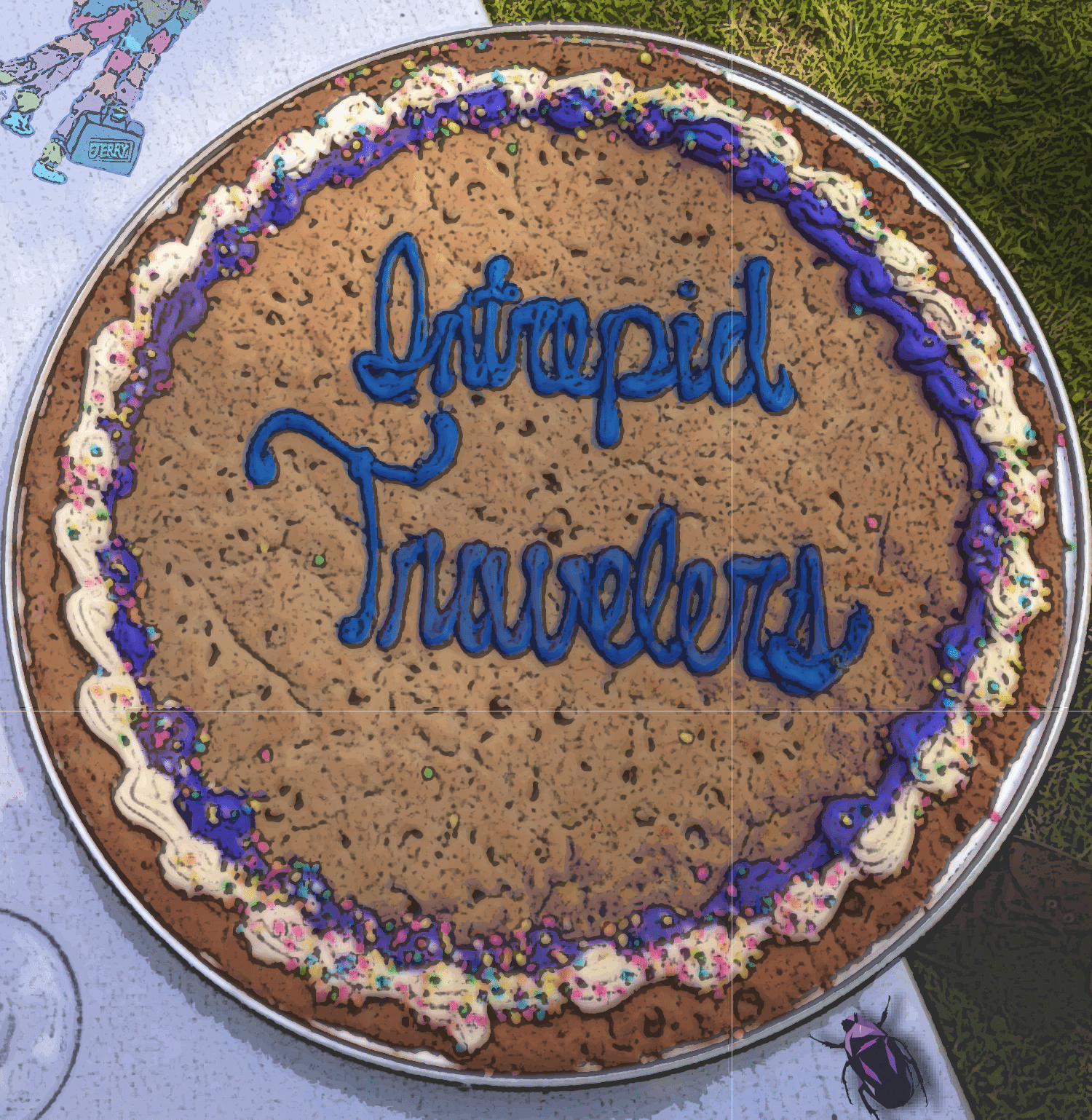 Birthdays: those special "holidays" that allow individuals to celebrate another year of existence with family and friends. Birthdays carry a different connotation depending on which birthday it is, and perhaps when you reach a certain age, you start to dread that once ever so special day. But overall, birthdays are meant to be positive and enjoyed, and this collection of songs through artistic composition and improvisation shows that each day must be celebrated like a birthday.
The band, who only formed in 2013, has had their fair share of touring experience, and this EP features "studio cut versions that have been in live rotation for over a year, [that] have been rearranged…to fit a studio sound." Each of the recordings "were done live, except for vocals which were overdubbed."
The first track "Destinesia" has a great groove that sits right in the pocket with almost a bossa nova bass line from David Neimanis throughout the song's A section. The keyboard/organ sound is dense and adds a richness to the track. "Dark Disease" intersperses a beautiful instrumental ballad that works to elicit a state of peace by the listener. The melodic to and fro of the guitar is well-written and well-textured. The changes in this song are made known by a unison set of eighth notes that up the tempo and bring in the vocals. The last few minutes of the track features Brian Calisto on guitar with some tasteful improvisation, strongly supported by the keyboard. Everything comes full circle with a recapitulation of the ballad theme.
"On Inside" has rhythmically unison instrumental lines that are quirky and pleasantly dissonant. The best part of the song is when the last quarter where it morphs into a full swing groove with a solid walking bass line. In "Funnel," the song begins with a nice build up, starting with just piano on the off beats, layering drums, guitar, then bass. Drummer John Fohl does a great job setting up the hits in this song. There's a wide gap here between the vocal harmonies featuring as much as an octave between parts. This could be a little tighter intonation wise, but overall it's a good way to create a fuller sound. "Maddy & Anna" is the funkiest track on the EP, where you can hear the inspiration for the EP's title with the line: "cuz every day is your birthday."
The writing throughout is quite impressive properly balancing the main themes and progressions with sections devoted to improvisation. The song sections are quite diverse within each track, but it's easy to follow the musical layout with their repetition of certain sections. The band self-identifies their writing genres as funk, jazz, rock, and psychedelic which are all evident in this EP. The guitar and keys are really given a chance to show off their written and improvised material with full support from the bass and drums.
Intrepid Travelers wrote the music and lyrics for Everyday is Your Birthday, and also created the album artwork- both front and back. The back of the album features bright colors, sprinkles, a slice of Birthday cake, and the track names in bubble letters. This perky design screams "joy" and "celebration" in terms of a birthday. The album's front cover is a chocolate chip cookie cake, arguably one of the best kinds of cakes. The lighthearted artwork reinforces the EP's title and brings some visual continuity to the aural contents inside.
The EP was produced and engineered by Ryan Press and Packy Lunn in Buffalo, NY, and it was artistically mastered by John Arbuckle at Room 7 in Sea Cliff, NY.
Key Tracks: Maddy & Anna, Dark Disease