An often overlooked aspect of seeing live music is hearing protection – we want to hear it loud and don't want to let anything come between us and hearing our favorite band's unfettered sound. And rightly so! Live music fans are ardent supporters of bands and artists and want to see them every chance they can! But your ears aren't invincible and can be harmed if you listen to music too loud for too long a time.
NYS Music is proud to announce a partnership with We're hEAR For You, HEAROS Ear Plugs and Nimbleslick Entertainment to bring ear protection direct to fans across the country. The campaign kicks off with 10 artists: Cousin Earth, Earphorik, Mister F, Electric Love Machine, McLovins, Eminence Ensemble, Gowanus, Greener Grounds, Let's Be Leonard and Space Carnival who will have HEAROS earplugs available for free at their shows at the merch table in a bin with the campaign's logo on it.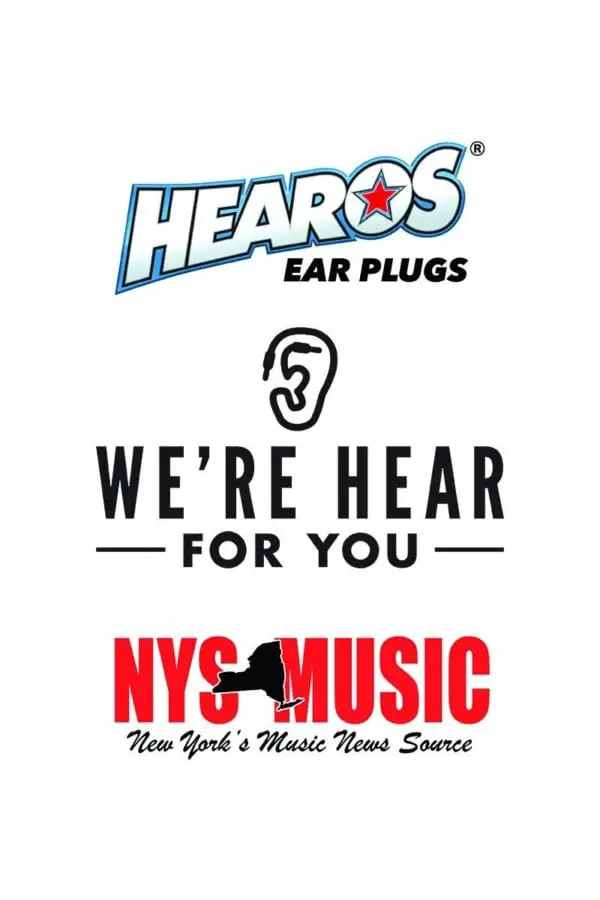 Our goal is to have earplugs available to fans at all shows across the country, promoting hearing protection and bringing to light an overlooked issue in the enjoyment of live music, ensuring years of future listeners. This is just the start of a campaign that will grow and expand over the next few months and years.
In the near future, artists will be featured in a video detailing reasons why wearing ear protection at concerts is important to them and should be a priority for their fans.
Hearing protection is something that should concern all live music fans – if you can't hear properly, you can't enjoy music to its fullest! Check out We're hEAR For You, a 501(c)(3) charity and support their efforts to bring earplugs to shows nationwide! If you want to support this campaign through a donation, visit this link and help get earplugs in the hands (and ears) of live music fans across the country!