Root SHOCK takes the crown as the winner of NYS Music's 2017 March Madness. Over 6 rounds, Root SHOCK brought their fanbase together to propel them to the top, holding off Buffalo's Intrepid Travelers in the finals.
Catch Root Shock on April 14 at Funk n Waffles in Syracuse with Danielle Ponder and The Tomorrow People, as well as all across New York State this May and June.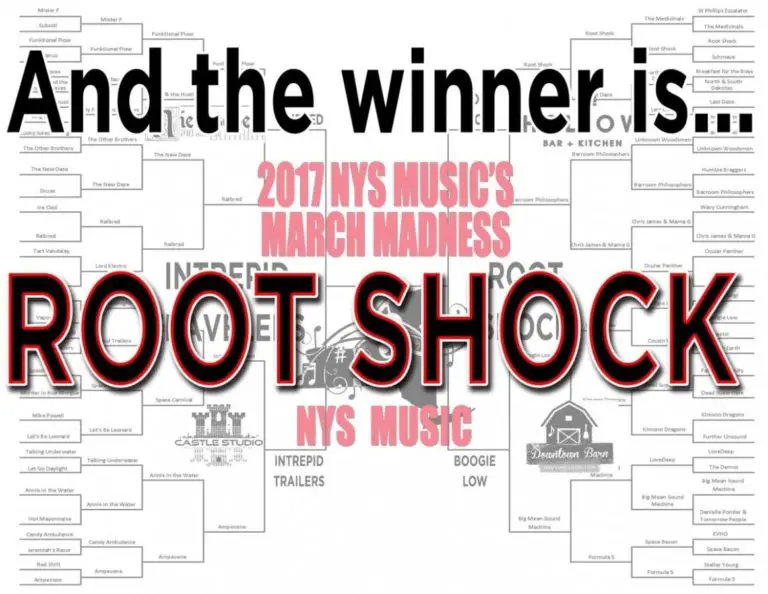 NYS Music talked to bassist Bill Eppel this weekend about winning March Madness:
Pete Mason: Congrats on winning NYS Music's 2017 March Madness! How does it feel to win?
Bill Eppel: It's a total blast! March Madness has been a great experience all along the way. Checking out all the bands represented underlines the diversity of music in the region. It's definitely opened our eyes to some bands we weren't aware of. The support we've received from our fans (what we think of as our family) along the way has reinforced that we're on the right track and connecting with people in a positive way with our music and our lyrics. We're blown away by the outpouring of votes and positive vibes from everyone, it's humbling for us.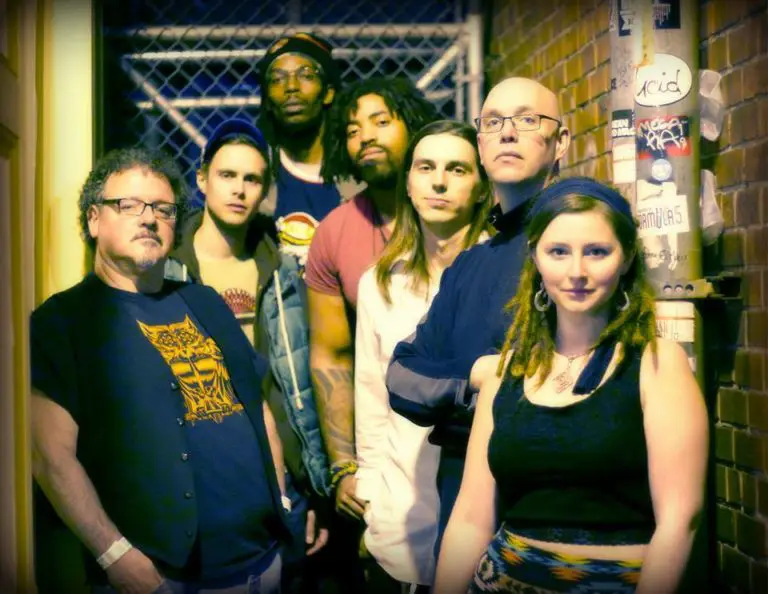 PM: For those who aren't familiar with the reggae sounds of Root Shock, what influences do you draw on and what can fans expect from your live performances?
BE: We always refer to ourselves as 'high energy reggae soul.' While we have great respect and draw musical and spiritual inspiration from the wide range of reggae styles (roots, dub, dancehall and more), we color that with the classic soul, modern neo-soul, funk, American rock and roots that we grew up with. All that aside, the first thing most first time listeners notice is the powerful vocals, presence and will of our lead singer, Jessica Brown. She's an overwhelming force of nature on stage and the embodiment of the positive uplifting lyrics that she and guitarist/singer Phil Grajko pen. Hopefully the listener can feel the sincerity of what we do, and walks away with our message of empowerment, equality, respect and love.
PM: How has growing up and performing in CNY impacted the group's growth?
BE: This band probably couldn't have happened somewhere else. When we came together about 5 years ago, we'd all been involved in the wider CNY music scene and connected with the modern reggae scene in some way previously. Seeing regional bands (John Brown's Body, Thunderbody, and many others) that had been creating reggae related music but weren't copying classic Jamaican and world reggae; synthesizing something new with it felt like there was positive artistic and spiritual motion that was furthering the genre. But more importantly the greater CNY area was so obviously supportive and accepting of stretching the genre that we felt comfortable putting ourselves out there stylistically even if we weren't doing the traditional thing. We don't write songs to 'fit in' to a specific niche, we write them to express ourselves, we've thrown lots of stuff at the audience and are consistently surprised with the reaction. It's given us a freedom to explore. It turns out that the listeners, bands, clubs, pretty much everyone, has been really receptive and supportive. Luckily we also live in an area with a vibrant music scene these days, so we've been able to play such a cool and wide variety of places. It's funny, living in a place that's so cold and hostile environmentally for so much of the year is obviously difficult…but it's balanced by the warmth of the people here and how really enthusiastic music fans are once you get them in front of a stage.
Stream Root Shock's self titled album and read the NYS Music review of the breakout release.