Upstate New York rock band Iüdica just got out of the studio after recording their first album entitled Brain Carvings and debuted it in proper fashion. Earlier this month, the band held an album release party at Gug's in Glens Falls, NY with Paradox Saints, Chestnut Grove, Dustin Sawyer and Germy Cats supporting them. NYS Music spoke to frontman Brian Alvarado, drummer Nate Fidd and bassist Chris Walker about their recent rise in the scene.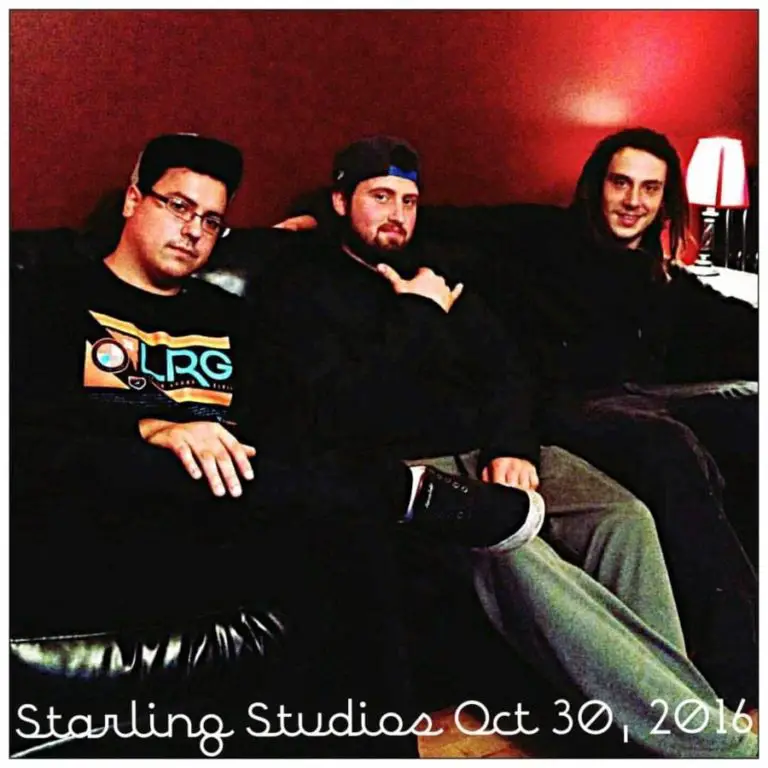 Frank Cavone: First of all, I would like to congratulate you guys on the new EP Brain Carvings. What was the process like writing the album all the way to mixing?
Brian Alvarado: Recording and mixing this EP with Jason Brown at Starling Studios was a great experience. I had the worst feeling in my stomach the days leading up to the recording session. The band had practiced every week several times a week for months leading up to the recording session though, and we all managed to talk ourselves into a point of calm collected mindsets.
After about an hour of setup, we recorded these songs in one take. Everything, the vocals, drums, guitars at once – but through separate tracks of course. It was amazingly easy, and after all that worry – we proved to ourselves we were indeed ready to rock. After a couple of touch ups here and there, we are now left with our Brain Carvings EP.
FC: So the name Iüdica is a cool name that you guys chose as a band. Where did the name originate from?
Nate Fidd: Brian actually had the name from a prior band. It was the name of a song first.
BA: Iüdica is a Latin word that means to judge yourself. Especially from past actions that you make and transgression with the same conviction as god himself.
FC: What were your influences prior to forming the band?
Chris Walker: I like to keep an open mind but I would definitely say that classic rock and grunge are my favorite genres of music.
BA: The bands that really mean alot to me are Modest Mouse, Brand New, and Nirvana.
FC: What are your favorite local bands that you have played with?
NF: There are a lot of great bands in the area but I would have to say playing with Formula 5 at a benefit concert was pretty cool and the Paradox Saints.
FC: Over the past year, the music scene in Glens Falls has expanded. For those outside the area, what is your scene like?
BA: My favorite venue to play is and always will be Gug's. I see a lot of potential in places like the 190 grille. The scene is developing and I think that we are in the middle of a boom. There is going to be even more live and local music and that is what the area needs more of.
To check out the Iüdica's new album check out their Bandcamp and stay up to date with the band on their Facebook page.