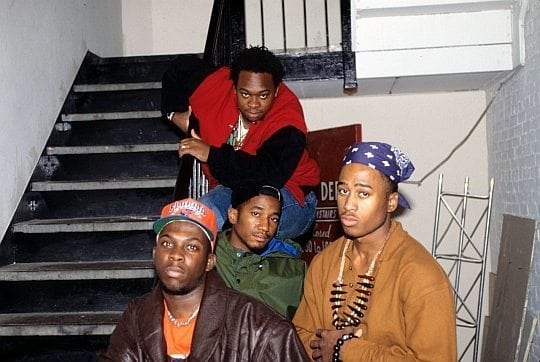 Hearing Aide: A Tribe Called Quest "We got it from Here… Thank You 4 Your Service
Nostalgia has taken over modern pop culture. Star Wars and Ghostbusters are back in theaters, Dave Chappelle guest starring on SNL, and now one of the most influential American rap groups rises again for the first time in 18 years to release their sixth and final album. It's a product of the exact recipe of what makes a Tribe album so revolutionary, but with a slight variation of every ingredient.
The production value of this album is immaculate. It feels like listening to a remastered, never released album, because Tribe led the public to believe their fifth album was their last breaking up in 1998. And even without all of the original members, their sound is still effortless and always moving. The passing of Malik "Phife Dawg" Taylor was an inspiration for the production of the album that includes a variety of unpredictable, unique jazzy grooves and heavy drum and bass beats, placed under quick and witty lyrics. Putting aside the negative feelings and thoughts was the best thing the members could have done for themselves because once again, the group has created something one of a kind a revolutionary, that listeners can only hope will inspire other artists to follow in Tribe's footsteps.
Key Tracks: Whateva Will Be, Lost Somebody, Solid Wall of Sound
https://www.youtube.com/watch?v=_PdW50Vt4x4