From the lush green wilderness of Gambia to a Chelsea studio, here's a story behind a 21st century cross-continental roots song by Holy Forest.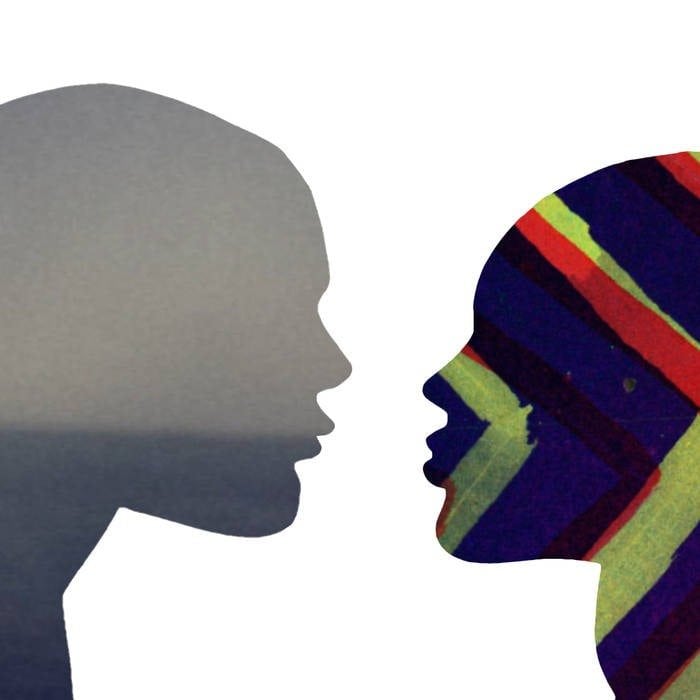 Members: Jon Fine (Guitar, Bass, Keys). Ed "Preachermann" Holley, Sparlha Sparlha Swa, Morley, Tata Din Din Jobarteh, I'kyori Swaby, No Surrender and S.T. (Vocals). Tata Din Din Jobarteh, Youssoupha Sidibe (Kora). Morgan Harris (Guitar). Ebon Moss-Bachrach, I'kyori Swaby, Jesse Hofrichter (Keys). Jordan McLean (Trumpet). Martin Perna, Freddy Deboe (Baritone Sax). Stuart Bogie (Tenor Sax). Pierre Davis, Taagen Swaby, Sean Clete, Steven Heet, Sebastian Bauer (Drums). Matt Hauser, Marcus Burrowes (Percussion). Kristine Kruta (Cello).
Have you seen a list of personnel this long and eclectic since Paul Simon's Graceland?
Recorded over three years in studios across Africa, New York City, Woodstock and San Francisco, Holy Forest is an ensemble is a melting pot of sonic and cultural abilities. And it adds up, too: only people of different religions, ages, ethnicities, nationalities and professional backgrounds can come together to make genre-bending music so whole, so variegated yet so astonishingly coherent. Unlike Graceland, not even one golden Hollywood party is brought into question. No, Holy Forest stays close to the matter in focus: love and distance.
The genesis of Holy Forest takes you back to the lush green wilderness of mangrove swamps of that line River Gambia. Almost four years ago, musician and documentary filmmaker Jon Fine (the force behind Herbie Hancock's Possibilities and Still Bill) took a trip down to Makasutu Forest, a woodland reserve in West Africa. Over the course of his visit, Fine connected with Tata Din Din Jobarteh, Gambia's legendary 21-stringed kora player. When Fine heard Tata Din Din's modernist approach to the strings, he immediately recognized the potential. Holy Forest was born.  Since, John Fine has been the primary guardian of the ensemble, fully immersing himself in production, performance, songwriting and collaboration for their self-titled debut. Fine used his career-long knowledge and connections to reach out to a number of critically acclaimed musicians, including members of Antibalas, singer-songwriter Morley, the Grammy nominated kora master, Youssoupha Sidibe and rising Gambian star ST. Among nontraditional musicians Fine tapped were the Brooklyn-based afro-punk band No Surrender, Bay area singer Sparlha Swa, and Harlem's resident soul singer  Ed "Preachermann" Holley.
Photographer/director Andrew Zuckerman, who had been working with Jon for years, allowed Holy Forest's live band to rehearse in his Chelsea studio. Andrew then brought old friend, musician and music creative David Hoffman into the picture. Because of Hoffman's connections in the indie-rock world (Hoffman is also the manager of chart-topping indie/alt rock band Joywave), he proposed the idea of an "Africa Calling" remix. Jacob Asher of Joywave (aka Benjamin Bailey) jumped at the opportunity.
The result? Asher doubles down Preachermann's vocals to add a near-visual depth to the track. He refines the sound unobtrusively, waxing on a resinous layer that doesn't detract from the soul of the "Africa Calling." Instead, the DJ and Joywave keyboardist lets the generous, woody warmth of the holy Gambian forest fall through onto a waterbed of trap beats, sealing it for radio and clubs alike.
"Africa Calling" has traveled the world, filtering through the woods aligning narrow coastlines, to the speakers of boutique vinyl shops of East London only to find its way on to BBC Radio 6. Who knows where the destiny of "Africa Calling" lies? All we know is that it'll continue breaking musical barriers, diving headfirst into Afrofuturism. And Asher's remix is only another chapter to the Holy Forest story.
Listen to the Jacob Asher remix of "Africa Calling" below: