Rob Wasserman, Grammy award winning bassist and composer, known for playing with artists such as Ani di Franco, Lou Reed, and Bob Weir, has passed away at the age of 64.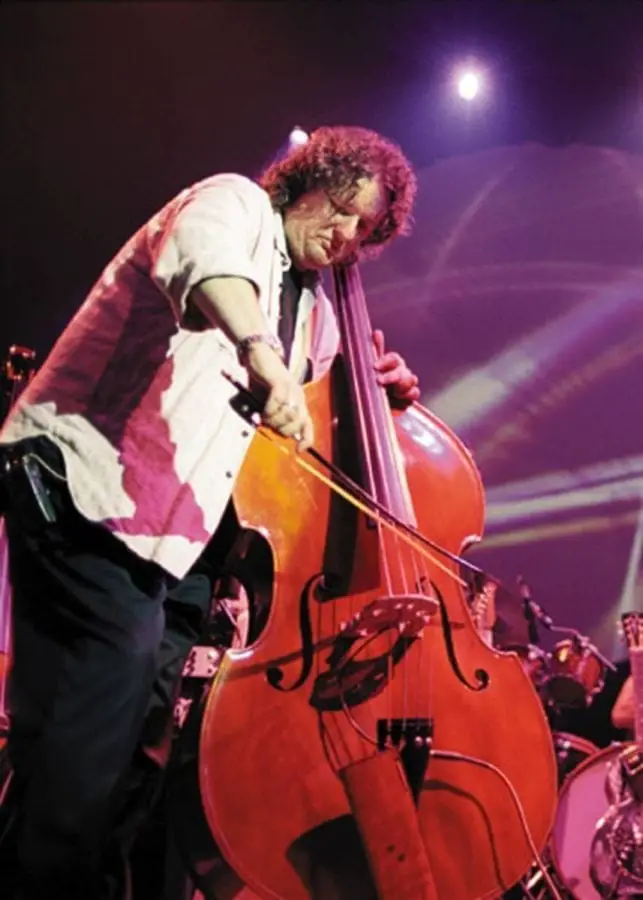 Mere hours after Weir announced via Facebook that Wasserman was hospitalized and facing a health struggle, a second post followed confirming his passing. Weir posted, "I'm devastated to pass along that Rob Wasserman lost his struggle today, and we have lost a beautiful friend and artist. I can still hear the sound of his bow playing those strings unamplified and pure. It's one of the most glorious sounds I've ever heard, and the music and warmth he gave us will live on in the hearts of everyone he touched."
Wasserman attended the San Francisco Conservatory of Music, studying composing and the double bass, though he began playing violin as a teenager. He was known for his trilogy of albums: Solo, Duets, and Trios. In the latter two albums, Wasserman worked with Jerry Garcia, Elvis Costello, and Lou Reed, among numerous others.
Wasserman is perhaps best known for founding RatDog with Bob Weir after the death of Jerry Garcia in 1995. Previous to RatDog, Wasserman and Weir toured for several years as Scaring the Children. RatDog toured until 2014, performing Dead covers and some original songs. They released one studio album, Evening Moods, in 2000.
Wasserman's most recent album was Cosmic Farm in 2005.
[embedyt] http://www.youtube.com/watch?v=lTBcXDBKuBA[/embedyt]