And we're back! Music Festival season hits hard around the country in May, with Summer Camp Music Festival being a destination event for fans of all things jam and funk, Umphrey's McGee and moe., and more at Three Sisters Park in Chillicothe, IL. NYS Music heads west this weekend, as many do when bands like Aqueous, Jimkata, Break Science, moe., Lettuce, Dopapod, Turkuaz, among others, perform at the same four-day festival, now in its 16th year.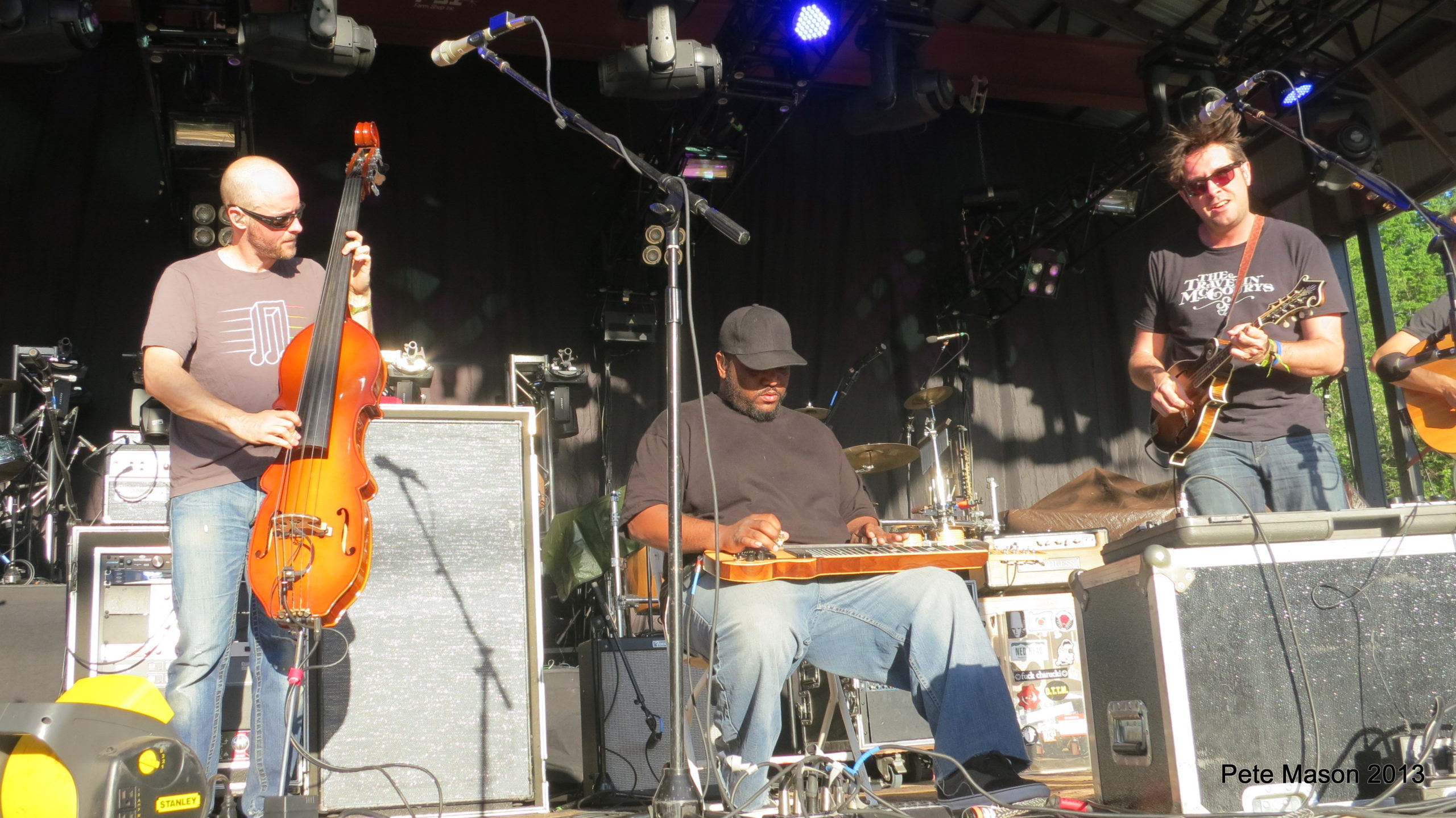 Summer Camp has a lot going on, making it tough to see it all, but far from overwhelming like mega-festivals. Check out the full schedule here, or create your own on the Summer Camp app (recommended). To break down the music, camping and activities, here's a sampling of the live performances for each day of Summer Camp:
Thursday
There is a lot of Chicago love on Thursday, and the Second City takes center stage with Chicago Funk Mafia (3:30-4:30 p.m.), Family Groove Company (6:30-7:30 p.m.) and Future Rock (8-9 p.m.), all at the Starshine Stage.
Make your way to the nearby Camping Stage for Buffalo's Aqueous (8:30-9:30 p.m.), where they typically have quite the crowd of AQuaintences, one that should merit Starshine Stage in future years.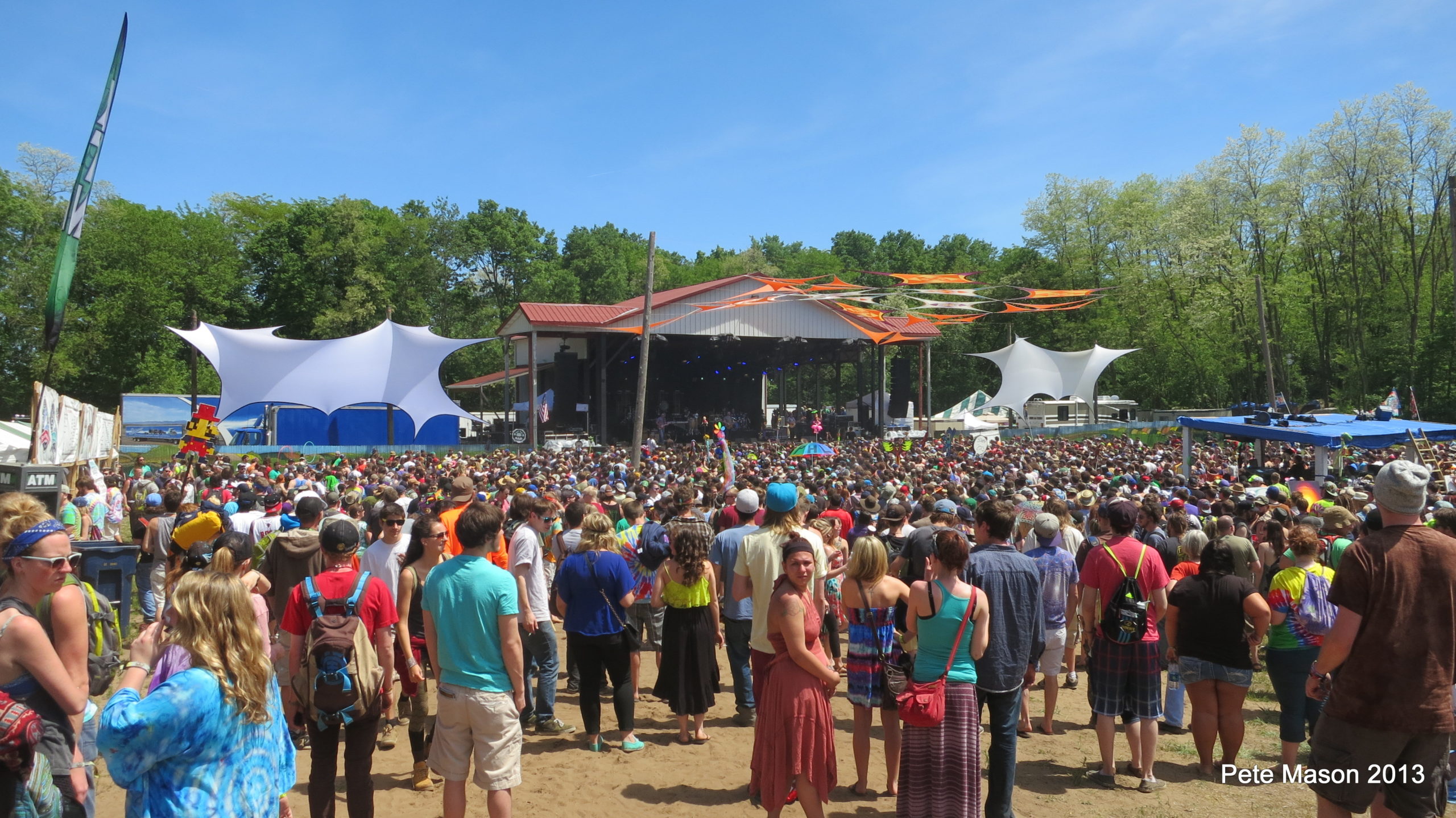 Heading into the late night of Summer Camp Day One, you'll want to hit the Vibe Tent at 11 p.m. for Adam Dietch's Break Science and stick around after for a nu-disco DJ set from Wyllys. Down at the Campfire Stage, the London Souls rock from 1:30-3 a.m., winding down the day with ease, before the heavy hitters arrive on Friday with the majority of the crowd.
Friday
It's a given that you'll probably see moe. (2:30-4 p.m., Moonshine) and Umphrey's (7:45-11:15 p.m., Sunshine), but there are many other bands to discover at Summer Camp, even those that might be the next moe. and Umphrey's — just venture through the festival grounds and find some new music to explore.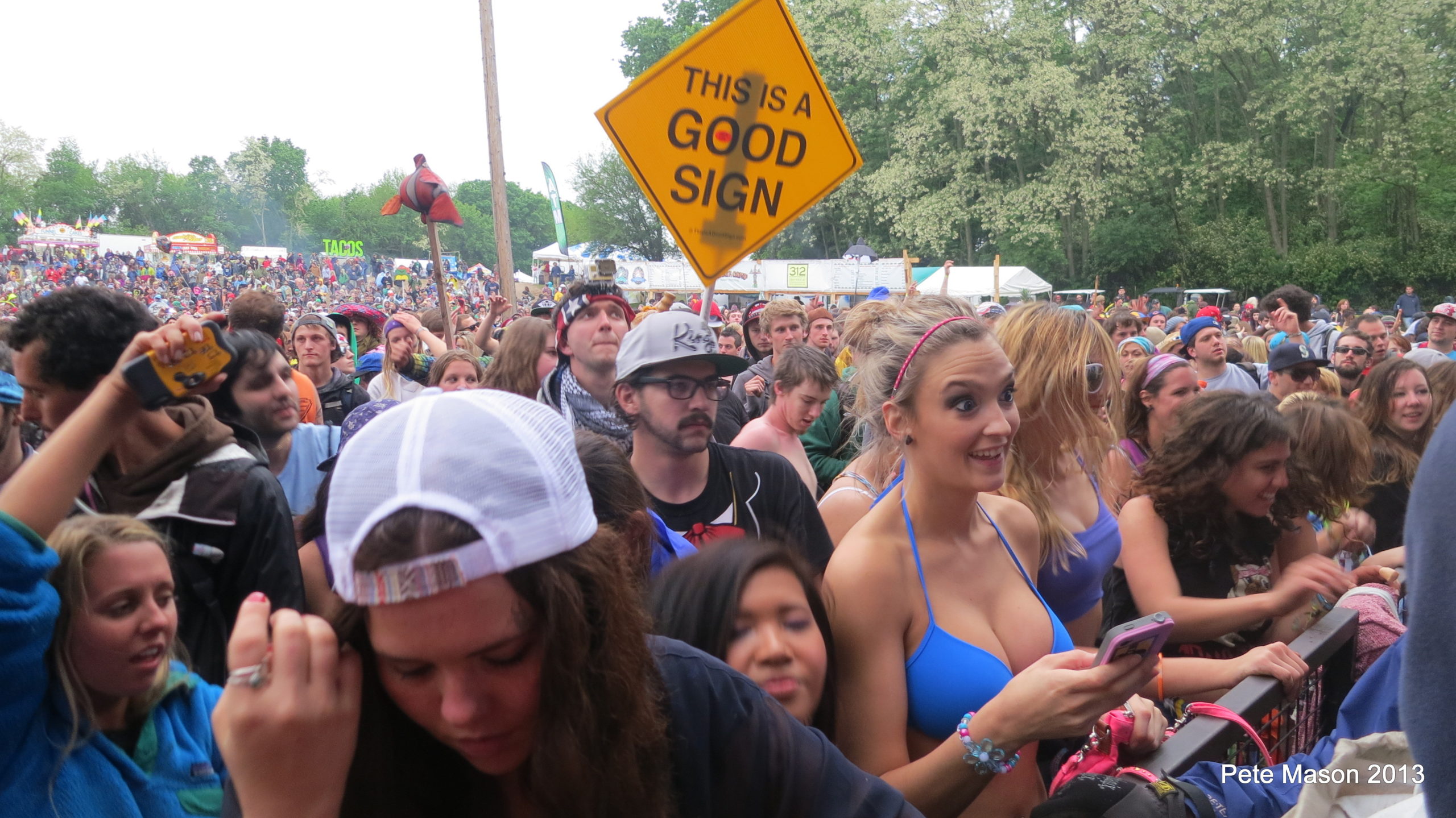 Two highly talented acts can be found at Starshine Stage on Friday afternoon. Soul never sounded so smooth coming from the Nth Power (1-2 p.m.) and experimental prog-rock from Tauk (5-6 p.m.) is a sound you need to experience firsthand, despite having some incredible albums under their belt. One band I have been eagerly waiting to see live is prog-funk band Earphunk, performing at the Campfire Stage (4:30-5:30 p.m.)
There will be a trio of New York bands to check out on the Camping Stage, starting with Aqueous at 3:30 p.m., followed by Jimkata at 5 p.m. and Giant Panda Guerilla Dub Squad at 6:30 p.m. After Umphrey's, late night is looking prime at Campfire Stage with Turkuaz (11 p.m.-12 a.m.), Mike Dillon's New Orleans Percussion Consortium (12:30-1:30 p.m.) and Pigeons Playing Ping Pong closing out the stage (2-4 a.m.). And then return to the Sunshine Stage field (if you still have the energy) for sunrise kickball—the best unofficial activity at Summer Camp.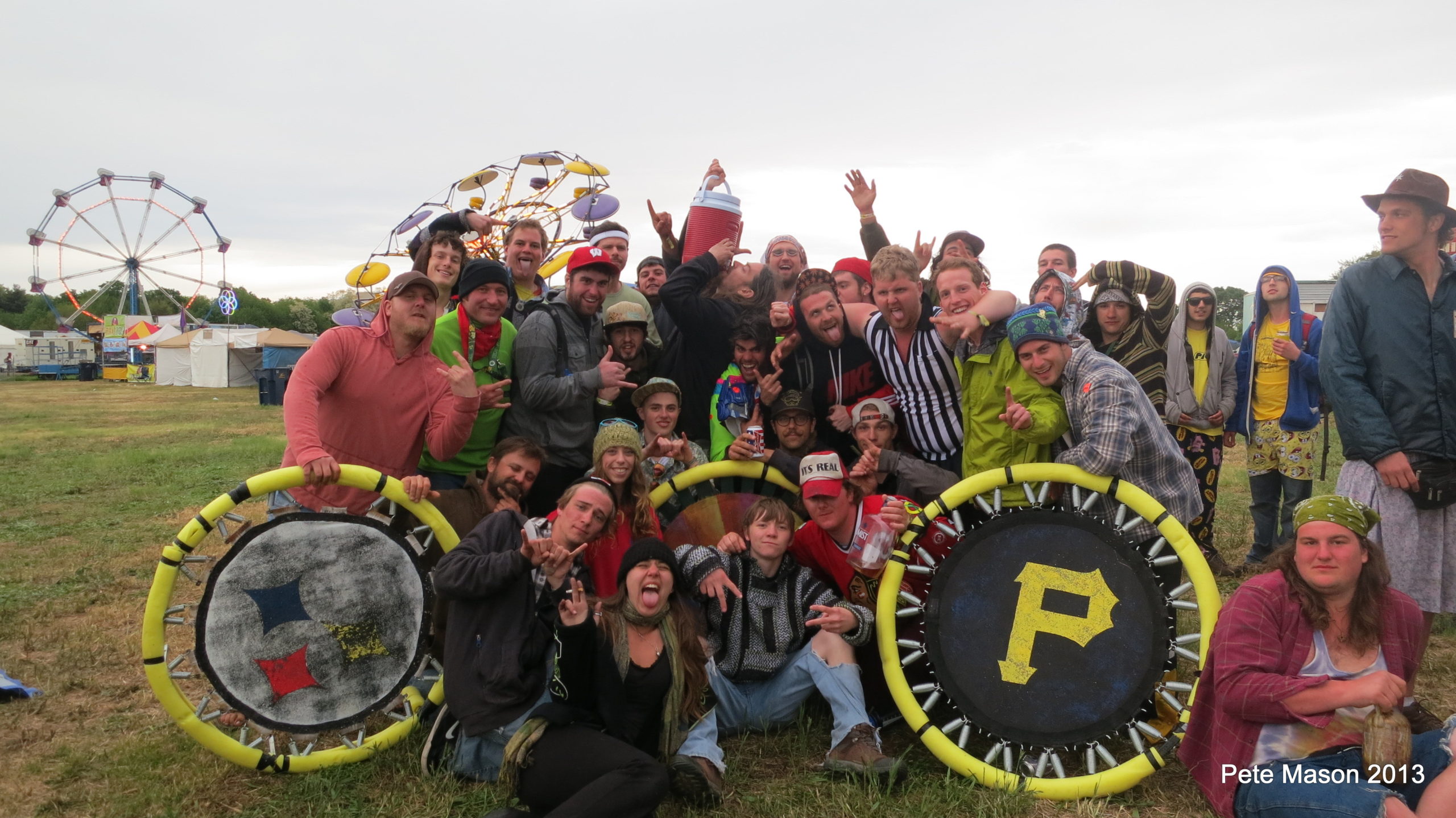 Saturday
Have you ever wanted to combine a carnival, circus and funk band all at the same time? Then Marchfourth! is your wake-up remedy today. Head over to Sunshine Stage at 1 p.m. to see one of Portland, Oregon's heavy hitters blow you away. You can't go wrong with Steve Kimock and Friends who grace the Moonshine Stage at 2 p.m., bringing keyboardist Jeff Chimenti, bassist Bobby Vega, drummer Jay Lane and guitarist/vocalist Leslie Mendelson together for a set of blues, Grateful Dead and classics. Check out a recent setlist for a taste of what's to come.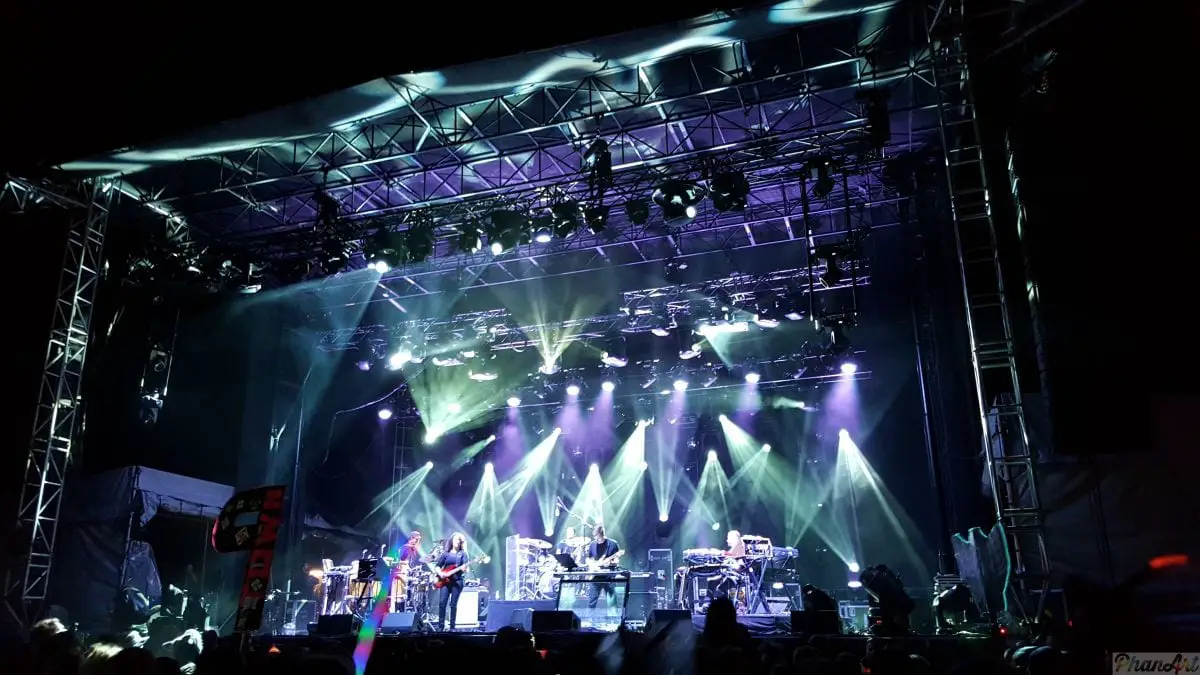 At this point, you should be heading over to the Vibe Tent for Field Day. More details on this day below, but while you're taking part in the always eventful activities surrounding Field Day, Gibbz will surprise you with his voice and musicianship at 5 p.m. in the Vibe Tent. Then, you can turn around and walk over to Starshine Stage for Dopapod, another of the heavy hitters on a stacked stage.
One of the next great supergroups, Hardworking Americans, featuring Todd Snider and bassist Dave Schools from Widespread Panic, hit the Sunshine Stage at 6:45 p.m., followed by two more sets of Umphrey's (9 p.m.-1 a.m.) and of course, late night moe. (10 p.m.-2 a.m.), which will make you feel like you're at moe.down, but with a few thousand extra people clamoring to the hillside. And after moe., if you still have the energy, late night includes Slow Magic, Shiba San and Grandtheft in the Vibe Tent until 4 a.m.
Sunday
Exhausted yet? If not, Sunday will do the trick. You'll have the heavy hitters and a lot of decisions to make today in order to drain all the life you can out of Summer Camp 2016. Start the day at Starshine with American Babies at noon, Main Squeeze at 2 p.m., Twiddle at 4 p.m., The Werks at 6 p.m. and Here Come the Mummies at 8 p.m. Or head to Moonshine for the New Mastersounds, the Motet, George Clinton and P-Funk, Lotus and more moe.
Sunshine Stage hosts Umphreys McGee (1-2:30 p.m.), Ani DiFranco (3:15-4:15 p.m.), Yonder Mountain String Band (5-6 p.m.), Jason Isbell (6:45-8:15 p.m.), Mudcrutch (9-10:30 p.m.) and Big Grizmatik (11:45-1 a.m.). Have you ever wanted to be in more than one place at a time? The Sunday lineup alone will make you support cloning. Top your weekend off at Campfire stage with Kung Fu at 10:30 p.m., Horseshoes and Hand Grenades at midnight and Dopapod playing from 2-4 a.m.
Check out the full lineup below—but there's more…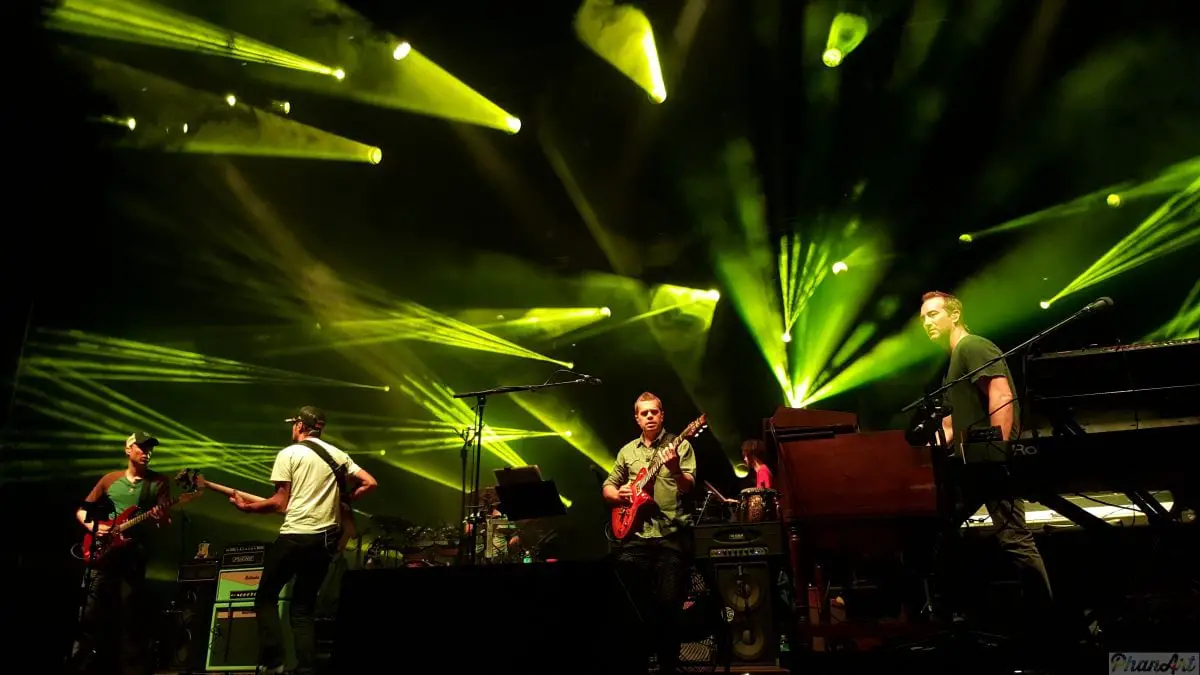 Counselor and Camping Options
You should listen to your counselors. Seriously, these are the pros who know Summer Camp inside and out. They're the best resource for Scampers of all ages and experience levels (myself included). Read the handbook, which covers virtually every detail and question about the festival, and if you still have questions, join the Facebook group where you can find answers to virtually any question that may arise over the weekend.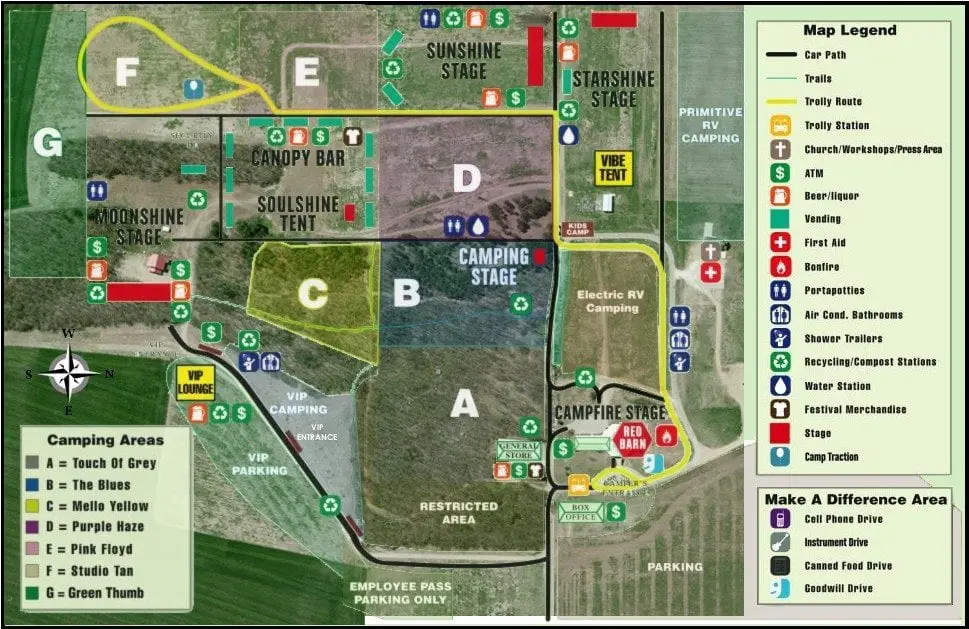 When it comes to camping, unless you're in an RV, I recommend the field between Sunshine and Camping (Area D in the map above). Why? Because you are proximate to five stages—Sunshine, Starshine, Vibe Tent, Camping and Soulshine Tent (very underrated, even late at night)—and although there is no shade, you'll love being able to catch a set of music while chilling between sets of music. The Woods are a solid option as well if you have a smaller set up, but fear not—the sprawling area in the woods is one of the coolest areas to walk through at any festival, night or day.
And while you are at Summer Camp, Make a Difference! there are so many ways to leave Three Sisters Park better than how you found it; clean up trash, cigarette butts, bring a reusable water bottle, recycle your waste and check out the Soulshine Tent to find ways to bring some of that positive energy from Summer Camp back home with you.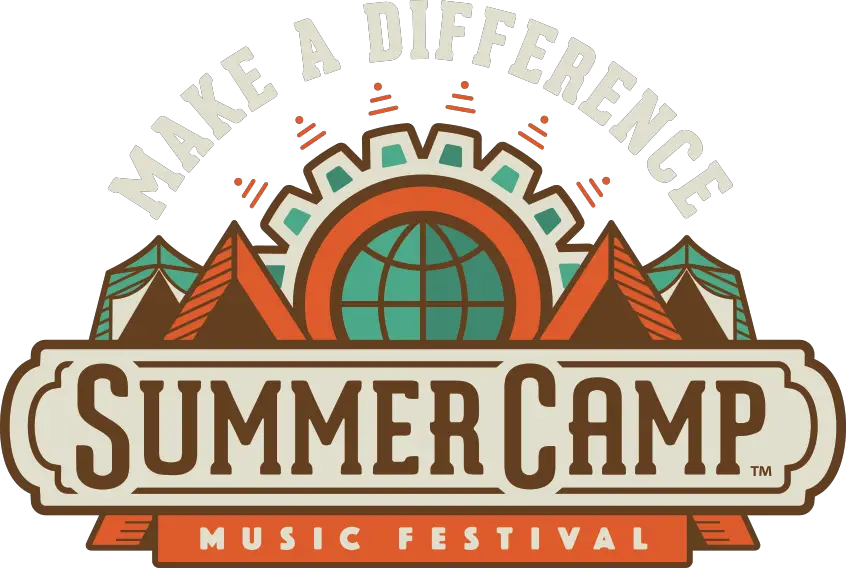 Then, of course, what do you do when you want to relive a little bit of Summer Camp from your youth? You participate in Field Day! Yes, Field Day is an annual tradition at Summer Camp, one that has a rightful place in the history of the festival. Started in 2011, the annual event takes the cake as the most unique and most fun non-musical component of Summer Camp. Sign up online, and the first 100 get a free team bandana on Friday from noon–1 p.m. at the Vibe Tent. Come back Saturday at 3 p.m. and participate in capture the flag, arm wrestling, spelling bee, banana eating contest and much more, with a Champions ceremony at noon Sunday. Field Day is open to all, the smack talk is free and it has become a growing event everyone should check out, whether as spectator or participant.
The Field Day staff shared a little insight into why you should take part in Field Day:
The number-one reason why people should sign up is because of the amount of awesome people you'll meet doing so, especially myself Ashley Pardy. What keeps me coming back is all of the memories, and the Red Team wins. I mean would you leave a team that has won almost every year?" – Ashley Pardy

"You will meet amazing people, laugh your ass off and drink free beer. Participating in one of the many cool activities at Summer Camp will make your festival experience unique beyond just seeing shows."
– Jessica Coughlin

"Bragging rights." –  Elizabeth Cox
What memories of past years keep these wonderful staff keep coming back, year after year?
I come back year after year because the people are so amazing. Favorite memory is Sheppy nearly getting arrested by some serious looking state troopers for defacing an American flag, while simultaneously being hoisted on our shoulders raising the red flag after yet another contested victory."
– Anthony Piccirilli (Shep talked his way out of it and the cop came to our keg party.)

"Every time kids will tell me it was their favorite part of Summer Camp. Knowing that we can make people so happy just by being silly is so rewarding. I have seen Field Day bring together lifelong friends who would have never otherwise met. And it is a chance to make a difference like with our 'big butt challenge'; we picked up 3,500 cigarettes last year! Field Day feels like 'Revenge of the Nerds: the Grownup Hippie Edition.' We are all just a bunch of kids, best friends who get to run around our own personal playground at Summer Camp year after year." – Jessica Coughlin

"Mud Tug-o-War, Drunken Spelling Bees, Sheppy drunken walks with the cup." – Elizabeth Cox

"Drunken Spelling Bees." – Anthony Piccirilli
The Palmer kids showing up to Field Day when they were middle schoolers, joining our staff and literally growing up in front of us at Field Day becoming the coolest kids at Summer Camp, aka, 'the front row family.'" – Jessica Coughlin
And while sunrise kickball isn't an official activity, it has been the unofficial opening ceremony of the games for six years now. This is one of the highlights of Summer Camp; at 5:30 a.m. come to the Sunshine Stage for a game of kickball with 200 Wookiees led by Ryan Stasik. There will be trampolines, bacon at second base and no apparent rules; it is the most beautiful and absurd shit-show ever witnessed, and one worth staying up for!
There you have it; NYS Music gives you the ins and outs of Summer Camp 2016. Make sure to follow us all weekend on Twitter and Instagram to live vicariously if you can't make the trip to the Midwest.