Andy Black, also known as Andy Biersack or Andy Sixx, is the lead singer and one of the founding members of the band Black Veil Brides. On May 6, Andy Black released his first solo debut album called The Shadow Side.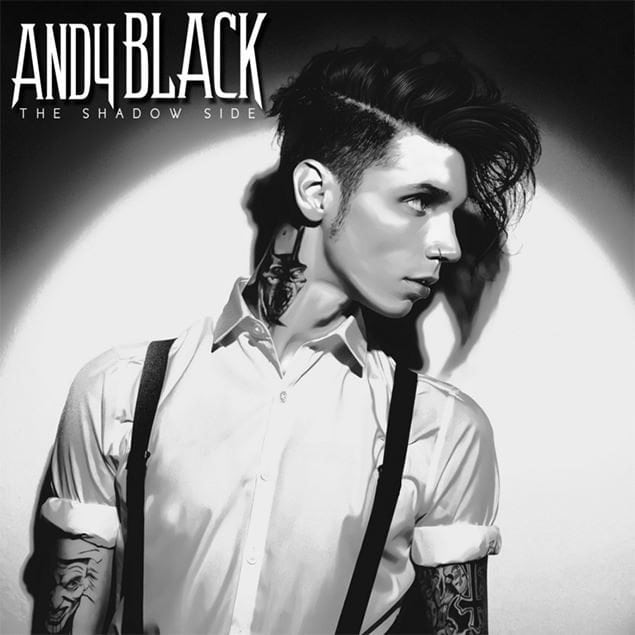 While Black's fans are normally used to hearing him sing hard rock or metalcore styled music he is taking is solo debut in a different direction. The Shadow Side is comprised of a much more of a pop-rock sound than we're used to hearing from Black.
The album starts out with the song "Homecoming King." This is the longest song on the album at four minutes and fifty-six seconds. It's a bit of a more relaxed song to help ease us into the transition of the different genres. His low raspy voice is great blend with the background instruments, there's a nice blend between his voice and the percussion.
As the album moves on it begins to pick up in beat with the next song "We Don't Have to Dance." This was Black's first released solo single from the album. This is one of the most pop sounding songs on the album and already has music video with over seven million views.
Andy Black's dark voice is only more complimented by the pop-rock music performed on the song "Louder Than Your Love." It's another upbeat song towards the end if the album that kind of wants to make you get up and dance. The album rounds out at the end with the songs "Broken Pieces" and "The Void." Both of these songs are more deep and musically relaxed than the rest of the album. Black's raspy voice is a good contrast to the piano in "The Void," giving the song that pop-rock sound.
The whole album is a bit of a different direction for Andy Black, hopefully it'll pay off in the way he wants. Black will be touring the entire The Shadow Side album starting in the UK on May 10. He will be playing a show at the Highline Ballroom on May 27 in New York.
Key Tracks: Homecoming King, We Don't Have To Dance, and Stay Alive